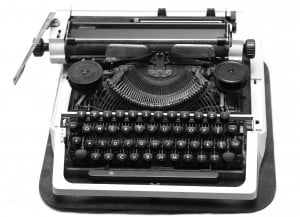 The Fire Note wouldn't be possible without the talented writers that have signed on here to share their educated thoughts and true enjoyment of music with our readers.
Our year end Top 50 is coming later this week but clearly everyone has different tastes and ideas when naming the best album released in 2013.
So without any other delay I give you The Fire Note Writer Picks of 2013. Thanks again to all the contributors!
1. Robert Pollard: Blazing Gentlemen
2. Mikal Cronin: MCII
3. Roomrunner: Ideal Cities
4. Guided by Voices: English Little League
5. Jason Isbell: Southeastern
6. David Bowie: The Next Day
7. Connections: Body Language
8. Robert Pollard: Honey Locust Honky Tonk
9. White Fence: Live in San Francisco
10. Waxahatchee: Cerulean Salt
11. T. Hardy Morris: Audition Tapes
12. Oblivians: Desperation
13. Suede: Bloodsports
14. Deerhunter: Monomania
15. Jackson Scott: Melborne
15. Charles Bradley: Victim of Love
I've always had a general interest in soul music, but Charles Bradley pushed that into a slight obsession. Being backed by Menahan Street Band, "The Screaming Eagle of Soul" is able to think out side the box while pushing for the classic gospel and soul tones of the 50's and 60's.
14. Unknown Mortal Orchestra: II
Ruban Nielson has always been an impressive musician. So the fact that I look at other end of year lists and see II absent is quite surprising. Keeping the flow constant and writing one of the strongest album openings of the year with "From the Sun" and "Swim and Sleep (Like A Shark)" easily makes this one of my top 15.
13. Hooded Fang: Gravez
I've said it before and I'll say it again these guys and gal need to be heard. Releasing one of the most abstract garage/pop albums this year Hooded Fang shows no signs of slowing. With tracks that have stuck with me all year like the ever intense "Graves" and the psycho, sunny "Wasteland" it's instant happiness with each listen.
12. Ty Segall: Sleeper
I'm a huge Ty Segall fan so the fact that he can release an album as emotionally impactful as Sleeper was a win for everyone. While battling the weary throws of loss and disregard Ty focuses that into infectious melodies that just burrow into your brain for days. This "uncrowned king of rock" can write more that just a stoney riff, showing his reflective side works too.
11. Thee Oh Sees: Floating Coffin
Thee Oh Sees have never let me down and 2013 continues to be a strong year for them. Not even a year after releasing 2012's Putrifiers II they come back with the equally impressive Floating Coffin. The whole album keeps the freaky fun coming, and "Minotaur" is one of my favorite Sees tracks – and one of my favorite tracks of the year. That is no small feat.
10. Neko Case: The Worse Things Get, The Harder I Fight
Neko is never a let down, her last album Middle Cyclone was just the tip of the iceberg and only left us wanting more. Also, sadly absent from a lot of end of the year lists The Worse Things Get, The Harder I Fight is exactly the more that we'd been looking for. One of the most lush and well produced albums I've heard all year. Neko's vocals just melt into your ears, but when the time calls for it Case isn't afraid to show her dominant side.
9. The National: Trouble Will Find Me
For me it's always easy to look forward to a new National release, especially when their back catalogue is so good. Trouble Will Find Me-in my opinion-has its' troubles getting started. But with strong songs like "Sea of Love," "Heavenfaced," and "Humiliation" among others it's easily a top 10 for me.
8. FUZZ: FUZZ
If there was ever a thing such a spiritual music guides, In The Red Recordings would have to be mine. With many of their reissues and release they seem to know me almost perfectly. Ty Segall's trio FUZZ is no exception. Providing some of the burliest riffs all year FUZZ is perfect for anyone that just wants to rock out.
7. Speedy Ortiz: Major Arcana
Anyone who can pull off poetry mixed with Pavement has my vote for the 7th spot. Speedy Ortiz's debut Major Arcana set the critics on fire with its' refusal to hide away from a druggy 90's. It's a good thing they didn't because they sure found their sweet spot.
6. Deafheaven: Sunbather
Guys, I finally get it. Sunbather is an impressive album. It might take a few listens but this strong brew is defiantly ready to intoxicate. Taking cues from black metal, shoegaze, noise, and many others. Deafheaven have a right to be proud by creating one of the years most enveloping works.
5. My Bloody Valentine: m b v
If Deafheaven take part in being the disciples then My Bloody Valentine are the master. Like my friend Steve said, "This isn't Loveless, the guy who recorded that is long gone." That being said My Bloody Valentine's mellow affair is something to appreciate-especially after 22 years in the making. Love it or hate it it's still My Bloody Valentine and that's all that matters.
4. Queens of the Stone Age: Like Clockwork…
Just as everything changes so do opinions, QOTSA's Like Clockwork… is quite the knock out. Not only does it posses the best riff of the year with "My God Is the Sun," but its' mix of rock n roll, sex appeal, and even beauty make it an easy shoe in for the #4 spot.
3. Grouper: The Man Who Died In His Boat
If you want to talk atmospheric minimalism then look no further than Liz Harris' Grouper. An album packed with weird depth The Man Who Died In His Boat showcases a sultry, arty, and druggy affair that's sure to lure anyone who dares to listen.
2. Rose Windows: The Sun Dogs
Shame on you Pitchfork for skipping out on this one. Sub Pop's Rose Windows released one of the best debuts all year. Taking a classic formula and injecting it with their own collective brands and mantras. The Sun Dogs is easy to listen to again and again and again. A shoe in for number 2.
1. Morningbell: Bôa Noite
Why any album with theatric grandiosities overtook me this year I have no idea. But, with Bôa Noite Morningbell seemed to map my archetype. It's confidence without pretension and theatrics that don't overwhelm. Taking on so many styles and references, then fitting them together like a puzzle is an impressive feat which makes this my #1.
1. Vampire Weekend – Modern Vampires of the City
2. Pity Sex – Feast of Love
3. Mikal Cronin – MCII
4. Kanye West – Yeezus
5. City and Colour – The Hurry and The Harm
6. Thundercat – Apocalypse
7. Casey Black – Lay You In The Loam
8. Atlas Genius – When It Was Now
9. Diane Coffee – My Friend Fish
10. MiniBoone – MiniBoone
11. Kings of Leon – Mechanical Bull
12. No Age – An Object
13. Boxer Rebellion – Promises
14. Ski Lodge – Big Heart
15. Wavves – Afraid of Heights
Matt also sent his 16th which was Queens of the Stone Age: Like Clockwork…
1. Bob Dylan: Another Self Portrait (1969-1971) — The Bootleg Series Vol. 10
Every Bootleg Series release is a treat, but this one is extra-special. Two discs of amazing material from one of Dylan's most underrated periods.
2. (TIE) Robert Pollard: Honey Locust Honky Tonk & Blazing Gentlemen
I honestly can't decide between these two—some days I'm in the mood for the more introspective, quirky Honey Locust, others the chunky riffs of Blazing Gentlemen. Luckily, I don't have to choose, because as soon as I'm finished with one, I can put on the other.
4. Grateful Dead: Sunshine Daydream (Veneta, OR 8/27/1972)
One of the Dead's most-requested shows finally released, and with good reason. Fresh off their Europe '72 tour, the band blazes through a nearly 3-hour set list that includes a half-hour long "Dark Star." If you don't like the Grateful Dead then this won't convince you, but if you're already on the bus, you NEED this set (which includes the concert film).
5. Surrogate: Post Heroic
One of this year's strongest albums front to back, each song a perfect blend of earworm melodies, diverse textures, and thoughtful lyrics. Don't miss out on this one.
6. Iron & Wine: Ghost On Ghost
Sam Beam has been a favorite of mine for a long time, and Ghost on Ghost's jazzier feel had me hooked from the first few tracks. He may no longer be whispering homespun bedroom folk into a hissy tape recorder, but he still knows how to write a great song.
7. The Flaming Lips: The Terror
I know a lot of the guys here at Fire Note HQ weren't feeling this one, but for me the cold, abrasive sound of The Terror is what makes it great—the Lips finally made that Halloween space alien krautrock record we always knew they wanted to.
8. Eisley: Currents
After a tough few years, Eisley triumphantly returned this year with Currents, their best record in years. It's everything we ever loved about Eisley—the harmonies, moody atmosphere, odd-yet-charming lyrics—all wrapped into some of the most affecting songs the Dupree sisters have ever written.
9. Guided By Voices: English Little League
2013 was the year I finally got on board the GBV wagon, so this is almost here by default… almost. While English Little League isn't quite as consistent as Class Clown Spots a UFO or The Bears for Lunch, there are plenty of high points that more than make up for it (Xeno Pariah, Islands, Send to Celeste, Noble Insect, Flunky Minnows, W/Glass In Foot… need I go on?).
10. My Bloody Valentine: m b v
One of the surprises of 2013 for me, since – like GBV – I came rather late to the party with My Bloody Valentine. But m b v is a great listen from start to finish, full of subtleties that keep you coming back for more.
11. The National: Trouble Will Find Me
Proving once again (as if they needed to) that they're one of the most consistent bands around, The National keep the ball rolling with Trouble Will Find Me. Another winner to add to their already impressive back catalog.
12. Vampire Weekend: Modern Vampires of the City
This one takes a little longer to sink in than the last two albums, but it's worth the effort. The slightly calmer, less frenetic pace lets the songs breathe a bit, and there are still enough curveballs to keep you guessing what they'll do next.
13. Wiretree: Get Up
Another huge surprise for me, Get Up's ten tracks are full of classic rock hooks and the band's talent for intricate arrangements shines through. One of the year's best.
14. Subways on the Sun: The Honeymoon Stagecoach
High-energy alt-rock from the Pacific Northwest, Subways on the Sun's debut shows what happens when a bunch of like minded first-class musicians come together to do what they love.
15. Mystic Braves (formerly known as Blackfeet Braves): Blackfeet Braves
2013 started off with a bang—this was my second or third review for The Fire Note, and it's still one of my favorites from this year. Dusty southwest riffs meet Nuggets-style psych rock stompers on this impressive debut.
1. Biffy Clyro: Opposites
2. Waxahatchee: Cerulean Salt
3. Robert Pollard: Honey Locust Honky Tonk
4. Blood Ceremony: The Eldritch Dark
5. Of Montreal: Lousy With Sylvianbriar
6. Purson: The Circle And The Blue Door
7. The Dear Hunter: Migrant
8. Speedy Ortiz: Major Arcana
9. Arcade Fire: Reflektor
10. Yo La Tengo: Fade
11. David Bowie: The Next Day
12. Unknown Mortal Orchestra: II
13. Anna Calvi: One Breath
14. Local Natives: Hummingbird
15. Vampire Weekend: Modern Vampires Of The City
Scot couldn't just stop there! Check out his next 10 below.
16. Deerhunter: Monomania
17. Medicine: To The Happy Few
18. Adam Franklin And Bolts Of Melody: Black Horses
19. Hospital Ships: Destruction In Yr Soul
20. Baths: Obsidian
21. Chelsea Wolfe: Pain Is Beauty
22. Sebadoh: Defend Yourself
23. White Denim: Corsicana Lemonade
24. Beach Fossils: Clash The Truth
25. Wavves: Afraid Of Heights
1. Jake Bugg: Jake Bugg
2. Vampire Weekend: Modern Vampires Of The City
3. Jus Post Bellum: Oh July
4. WE ARE TWIN: We Are Twin EP
5. The Civil Wars: The Civil Wars
6. Wake Owl: Wild Country EP
7. The Lone Bellow: The Lone Bellow
8. The Head and the Heart: Let's Be Still
9. The National: Trouble Will Find Me
10. The Avett Brothers: Magpie and the Dandelion
11. Kingsley: Flood Battles
12. The Love Language: Ruby Red
13. MGMT: MGMT
14. Jake Bugg: Shangri La
15. Edward Sharpe and the Magnetic Zeros: Edward Sharpe and the Magnetic Zeros
Latest posts by Fire Note Staff
(see all)