Mike Doughty


Circles Super Bon Bon Sleepless…
Snack Bar / Hornblow Recordings [2013]



Fire Note Says: Mike Doughty returns to his Soul Coughing days with 13 reimagined versions.
Album Review: It has been well documented over the years that Mike Doughty despised his time in Soul Coughing. In fact, he hated everything that those songs represented and he completely removed them from his solo career setlists since their 2000 split. That short recap brings us to this new album Circles Super Bon Bon… and every track on the record. Hello Fiona Apple long titles and an interesting concept as Doughty attempts to breathe some fresh life into these thirteen tracks.
If you don't know your Soul Coughing from the 90's then this record may not have as much initial appeal but I will tell you that Ruby Vroom (1994) and Irresistible Bliss (1996) are two solid indie records from that era and still represent some of Doughty's best work. Now having a way with sounds and beats I didn't think this reimagining would be that difficult for Doughty not discounting the mental anguish. What you get in 2013 from Doughty's revisit to these tracks are a slicker production, boost in mood and a reminder of how catchy these tracks really were.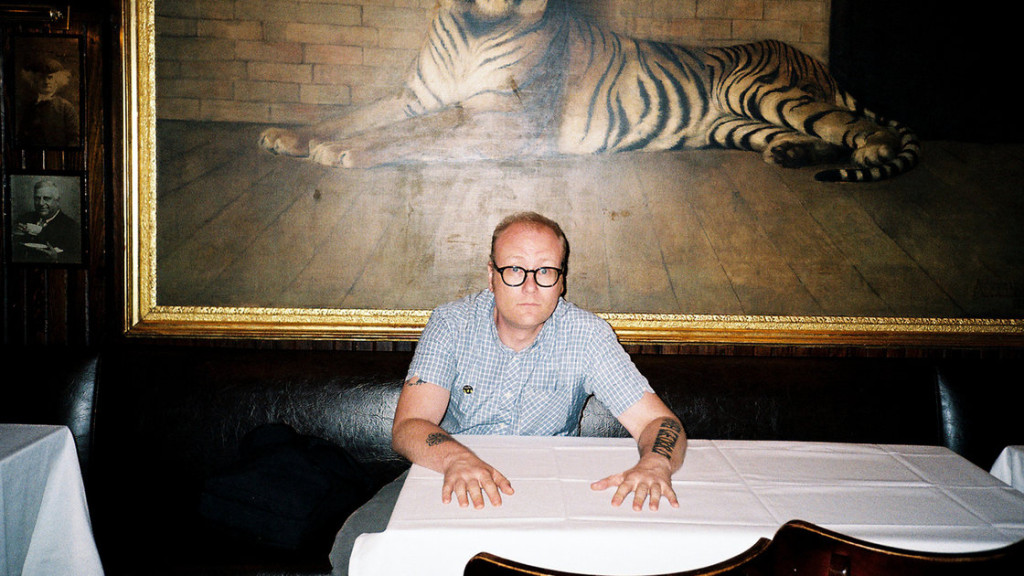 The one giant noticeable thing that is different on this record is that Doughty has removed the gritty edge that Soul Coughing tracks have. Each song has a much stronger bounce and almost radio vibe compared to their bastard twin. I will tell you that this dirty groove was one of the major appeals of Soul Coughing in the first place so I will give it to Doughty for going this direction because it is gutsy. It also is not the correct "reinterpretation" method in my opinion on every track because it does kill some of the excitement. With that said, the opening hard beat on "Sleepless" works really well as an opener as the boosted volume on the hand claps set a nice pace while the X-Files compilation track "Unmarked Helicopters" is better sounding with its cleaner vocals, acoustic guitar strumming and brighter mood.
Not all tracks fair as well like Soul Coughing's biggest hit "Circles" from El Oso (1998) which almost sounds like the original or with "Super Bon Bon" the song completely loses its crazy edge. I also would have liked to see a few more tracks from Ruby Vroom make the cut because two just doesn't seem like enough. I can appreciate the re-workings here and overall this album is not a bad listen if you were a Soul Coughing fan. It is a better sounding record if you have no idea what the originals sound like. Take that for what it is worth and I do hope that the healing process has worked for Mike Doughty because I think he is extremely talented. I also will admit that with these tracks back in the setlist making a live show will be on my list for 2014.
Key Tracks: "Sleepless", "Unmarked Helicopters", "The Idiot Kings"
Artists With Similar Fire: Beck / Cake / Ben Folds
Mike Doughty Website
Mike Doughty Facebook
– Reviewed by Christopher Anthony
Latest posts by Christopher Anthony
(see all)