Brendan Benson


You Were Right
Readymade Records [2013]



Fire Note Says: Brendan Benson returns to his power pop roots with an added twinge of Nashville.
Album Review: Brendan Benson has had a solid run so far even if he is still not a household name. The singer/songwriter probably has a much higher profile than most readers here even know as he is the co-founding member of supergroup, The Raconteurs, with Jack White and has produced albums for Eric Burdon & The Greenhornes, Willy Mason and Cory Chisel & the Wandering Sons while collaborating with Loretta Lynn, The White Stripes, Adele, The Stooges, Jake Bugg and many more.
Benson has an impressive resume and I have been a fan since his debut, One Mississippi, which was released on Virgin Records in 1996. His solo outings have always stayed in the power pop arena with odes to Cheap Trick and the Beatles depending on the song. His catchy vocals can always sell a track and his songwriting keeps your interest. You Were Right represents Benson's sixth solo album and was recorded in his Nashville-based Readymade Studios. The record quickly follows his 2012 album What Kind of World but right from the opening track, "It's Your Choice", You Were Right feels like he is much more carefree and just making the music that he enjoys. I felt that his last record was trying to find a mature audience with a more low key vibe overall and it just didn't fit his raging power pop soul and rocked up Raconteur. Here, Benson brings back his inner Beatle and mixes in a little Southern Nashville which will remind you of his earlier albums while still showing growth at age 43.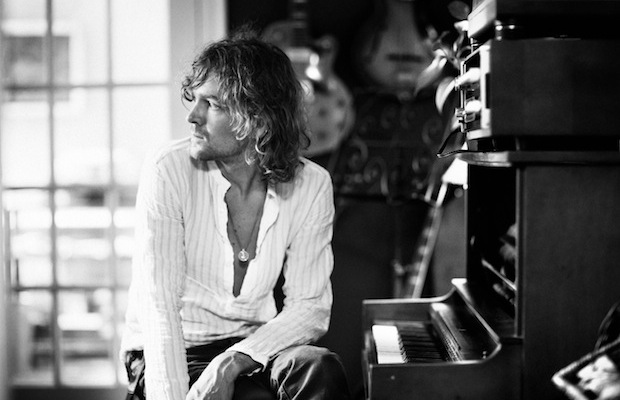 Songs like the foot tapping opener "It's Your Choice" includes a slight country fried twang to its guitar undertone that works well with the soaring chorus while "As Of Tonight" once again is driven with a guitar chord that would sound at home on a Ryan Adams record. This subtle but noticeable countryish progression works because when Benson adds his polite vocals and big hooks the songs all maintain his signature sound. I am ok with this direction, as I have been a fan for a long time, but the steady as she goes momentum holds You Were Right back from being great but it is still much more entertaining and memorable than last years What Kind of World.
Brendan Benson will always be an artist I will give a spin because he just has one of those enjoyable voices. You Were Right is not going to be a record that I pull out consistently or make my top 50 for the year but it is a record that Benson fans will want to hear. This record also shows some diversity with the Americana backbone that I would like to hear more of from Benson next time out. I can already imagine a White, Nelson and Benson collaboration for his next record! Not sure that would happen but it would be the perfect avenue for Brendan to shake things up more and that is exactly what could propel his already rewarding solo career moving forward from the solid You Were Right.
Key Tracks: "It's Your Choice", "As Of Tonight", "I'll Never Tell"
Artists With Similar Fire: Cheap Trick / Rhett Miller / Ryan Adams

Brendan Benson Website
Brendan Benson Facebook
Readymade Records
– Reviewed by Christopher Anthony
Latest posts by Christopher Anthony
(see all)