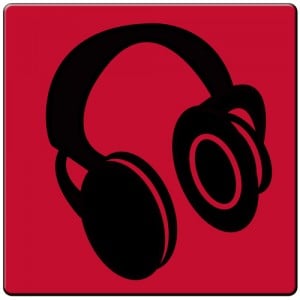 Happy Birthday to us! The Fire Note turns 1 today as we went all dot com on you November 26, 2012. We are simply humbled by the consistent flow of positive feedback that hits our inbox and the hundreds of thousands of page views we have received this year.
Like any achieving 1 year old we simply have learned to walk this past year. That means we are working on improving our motor skills and striving to offer an even more unique experience as you continue to visit us in 2014.
With that said, instead of The Fire Note asking for birthday gifts we thought it would be nice to offer our readers and fans a chance to win something unique and cool for their vinyl collection!
Starting today we are giving away one signed 7" from Kim Deal (The Breeders, The Amps, Pixies). This record is the second 7-inch in her solo series and limited to 1000 copies which sold out earlier this year. You can read more about this series HERE.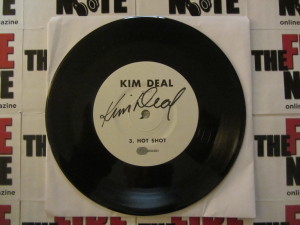 To win this piece of signed wax you simply need to share our Birthday Facebook Post and encourage your friends to "like" the Fire Note page. We will randomly pick a name from the share list once we hit 1126 "likes" – creative don't you think – that is our birthday! It is that simple – go HERE and start sharing!
A big thanks again to everyone for an amazing year here at The Fire Note. Without great readers like you, The Fire Note would not be possible. Another giant thanks to Kim Deal for her generosity and support. Please support her solo series which you can find HERE. Last but not least, a huge thank you to the writers, promotion firms and labels that ensure we can offer the best experience possible!
Until we talk again – Discover, Support and Share!
-Christopher Anthony, Founder
Latest posts by Fire Note Staff
(see all)