Ha Ha Tonka


Lessons
Bloodshot Records [2013]



Fire Note Says: Ha Ha Tonka makes changes with their fourth full-length Lessons.
Album Review: When a band pushes me outside of my comfort zone it's not only appreciated but welcomed. That's not to say that I don't have a bearing on southern-indie rock or that folksy Americana flavor. That's why I'm pleased to be taking on Missouri's Ha Ha Tonka. Sticking with the Illinois based Bloodshot Records since their conception, Ha Ha Tonka has been delivering their rich harmonies and anthemic melodies since 2007's debut Buckle In The Bible Belt. Fast-forward to 2013 and we find Brett Anderson, Lennon Bone, Lucas Long, and Brian Roberts embracing something new while holding onto their core strengths. Lessons finds the group expanding from their traditional stripped down sound to something more full and lush—Roberts says they wanted to make the biggest sounding record they could.
The big question then remains: does this make for a better Ha Ha Tonka album? Their previous record, Death Of a Decade, was catchy, authentic, and fairly personal. Lessons on the other hand stakes it conception on literary themes. Anderson says that Maurice Sendak—author of Where The Wild Things Are—had a big effect on Lessons emotionally and lyrically. That effect can be heard for sure, but that doesn't always guarantee instant indie bliss. Lessons never hides it directions, but it's that transparency that gets Ha Ha Tonka in trouble. "Terrible Tomorrow" captures that anthem-like feel and chugs with swirling instrumentation. But its unraveling ending feels messy as it combats Roberts' vocals. The opening trio of "Dead To The World," "Colorful Kids," and "Staring At The End Of Our Lives" tries to fashion its hooks with a 'something for everyone' feel. "Dead To The World" with its snappy jaunt managed to get me smiling, but unfortunately that smile didn't stick around for all of Lessons.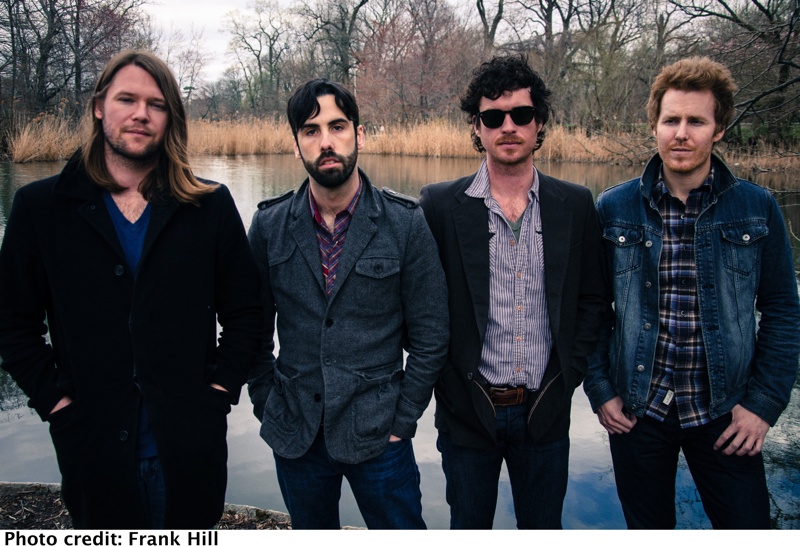 Luckily things look up around the middle of the album, which nestles itself in sweet nostalgic hues. "Arabella" calls with simple, creeping ballad tones heavily reliant on a Fleet Foxes' influence. "Cold Forgiver" keeps up a quick tempo that earns its charm with a wispy, tender delivery. Finally, "The Past Has Arms" keeps its chords coming fast and memorable, it's chorus very much sing-along-able, and has a harmonic simplicity that has that authentic feel of the past.
Ha Ha Tonka's Lessons is the work of a strong band trying to branch out. Some fans will find that good while others will chose to stick with the past three albums. With expansion and growth comes new challenges and Lessons is a prime example of both. When it works, its jaunty charm and simplicity have the power to ensnare. When it doesn't, the worst thing that can be said is that it borders on generic. Diehard fans looking for more will find something to like here, but if you're looking for a place to get started then look farther back in the catalogue first–Lessons will still be here if/when you're ready.
Key Tracks: "Arabella," "Cold Forgiver," "The Past Has Arms"
Artists With Similar Fire: The Magpies / The Moondoggies / Old 97s

Ha Ha Tonka Website
Ha Ha Tonka Facebook
Bloodshot Records
-Reviewed by Christopher Tahy
Latest posts by Christopher Tahy
(see all)