Mirror Travel


Mexico
Modern Outsider [2013]



Fire Note Says: Mirror Travel walk in the desert with the dream-scuzz of debut Mexico.
Album Review: Austin, Texas' Mirror Travel is a bit of a strange bird. This could be considered funny since the group used to go by Follow That Bird. Tiffanie Lanmon, Paul Brinkley, and Lauren Green were on of the most buzzed about bands in Austin, TX at the time but, even omens of a healthy future could be misleading. Their label folded taking all the money and promises of recording a debut full length with them. But, that didn't deter the trio bringing with it a new name, Mirror Travel, and a chance to further their strengthening there believe in music. Low and behold this renewal paved the way for the groups debut Mexico. Taking nods from the synth-pop of Washed Out, the semi-intense aquatic, surf of Beach Fossils, they dreamy fills of Blouse, and some sprawling ambience of A Shoreline Dream Mexico takes a hazy warmth and wraps that with a garage pop twist.
What also added a nice surprise to Mexico was production duties being upheld by Gory Smelley (YACHT, Grouper). The fact that Mexico has such a precocious blend of styles is one fact that impresses. But, Mirror Travel's struggle with variety and styling seem to stick out a bit as the albums is looked upon as a whole. It really takes a few listens to understand but isn't overtly offensive. Opening track, "Sands" starts to paint a picture with its' A Shoreline Dream undertones into a lucid wilderness. "I Want You To Know" surges forward out of the garage with strong 60's fuzz bass in tow. The direction you ask? Well I just so happens to be a ride on Green's reverb drenched vocals straight toward a blazing sun. "Uncharted Waters" takes a fine throwback again into the ambience of A Shoreline Dream. Chorus drenched guitar roll and heave like a subtle ocean current accompanied buy plodding tempos. Green's vocals attain a aquatic motif exploring the uncertainty at every turn.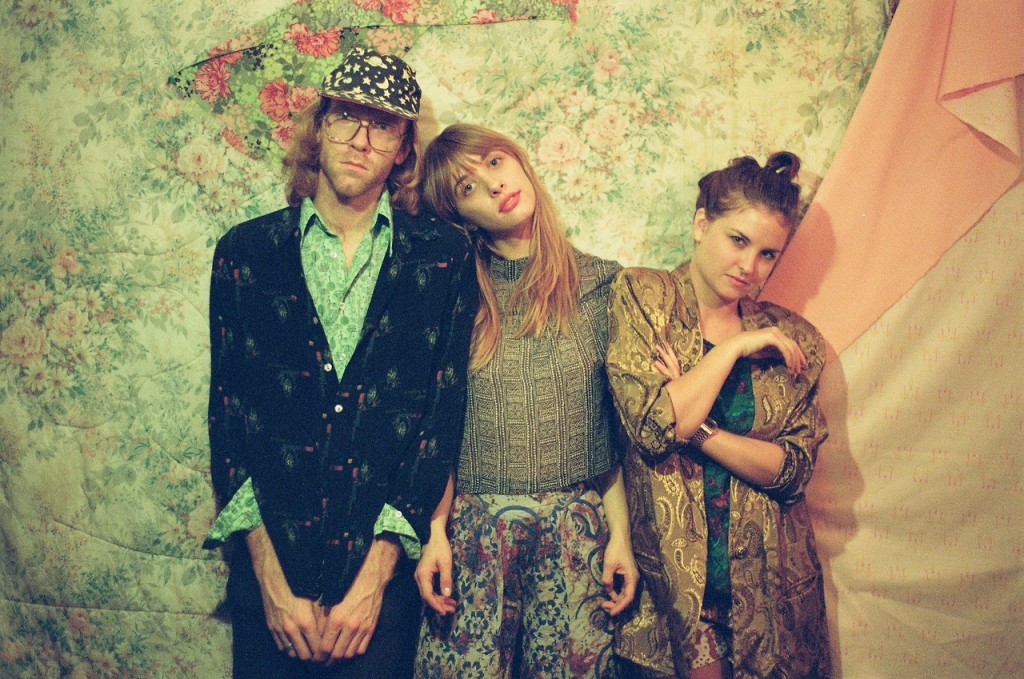 What also really made me go back and forth on Mexico was its' uneven sense of pacing. After tracks like "Mexico" and "In Dreams For Summer" it made it really surprising to hear "Wooden Bones." "Wooden Bones" takes an almost jaunty, catchy fun dream of acts like The ACBs and compresses that with a driving tempo that rarely shows on the record. "Young Gold" goes for that same drive with inhale/exhale guitar lines and a highly energized Green scream. "Stoner" takes back the reins and pilots the record back to a dreary, ominous drudgery of an end.
Mirror Travel's Mexico is their vision through and through. That being said I found that the lucidity was accomplished well and the texture applied hit. But, the final product was a bit uneven creating difficult spots to gel with. You could do a lot worse as Mirror Travel has been moved to my artist to keep an eye on. If Mexico is their debut, then imagine what their sophomore album could be.
Key Tracks: "I Want You To Know", "Uncharted Waters", "Wooden Bones"
Artists With Similar Fire: A Shoreline Dream / Cat Power / Diane Coffee

Mirror Travel Website
Mirror Travel Facebook
Modern Outsider
-Reviewed by Christopher Tahy
Latest posts by Christopher Tahy
(see all)