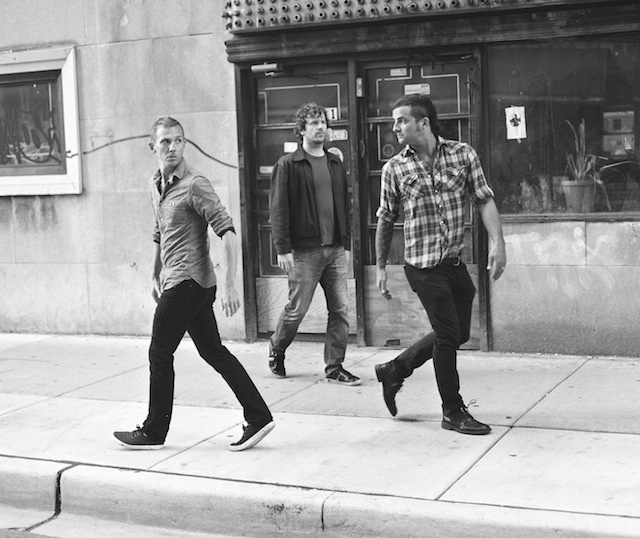 Chicago's own The Lawrence Arms will release Metropole, their first album in eight years, on January 28, 2014 via Epitaph.
The Lawrence Arms formed in Chicago in 1999, and members Brendan Kelly (vocals/bassist), Chris McCaughan (vocals/guitar), and Neil Hennessey (drummer) have released five studio albums to date. Their sixth album and first with Epitaph, Metropole, captures "that alone-in-a-crowd, stranger-in-a-strange-land kind of shit—a feeling of such weird solitude that you don't even know what's up and what's down 'cause you're so caught in the wake of the city," according to Kelly.
Metropole was recorded at Chicago's Atlas Studios with co-producer Matt Allison who has also worked with Chicago-punk-scene veterans Alkaline Trio. The follow-up to their 2009 Fat Wreck Chords EP Buttsweat and Tears, the new venture takes the band's gritty punk rock and fiery spirit, to reveal a new passion of the band for storytelling-through-songwriting.
Fans are invited to pre-order Metropole HERE.
METROPOLE TRACKLIST
01. Chilean District
02. You Are Here
03. Hickey Avenue
04. Seventeener (17th and 34th)
05. Beautiful Things
06. Acheron River
07. Metropole
08. Drunk Tweets
09. The YMCA Down the Street from the Clinic
10. Never Fade Away
11. Paradise Shitty
12. October Blood
Latest posts by Christopher Anthony
(see all)