First Base


First Base
HoZac Records [2013]



Fire Note Says: No down time with the upbeat and energetic debut from First Base.
Album Review: Most of the time I like music when it is presented in its most simple form. No frills, no effects, no layers, no slick production – just raw instruments, snappy songs and catchy vocals. Toronto's First Base have this exact dynamic going on for their self-titled debut as it is a high energy 26 minute new wave punk pop ride!
First Base absolutely waste no time conveying their message with the longest song on their self-titled debut clocking in at a whopping 2:40. Each track has quick paced drumming, Ramones meets Beach Boys type vocals that just hover above the guitars and plenty of get in your head repetitive choruses that stick. First Base seem like they combine a multitude of different genres that reaches back into the 60's mop top kids that then transform into some of the mid-nineties punk like The Queers while then bringing everything forward to 2013 with the album's ruffed up production and slight lo-fi steam that rises off these 12 tracks.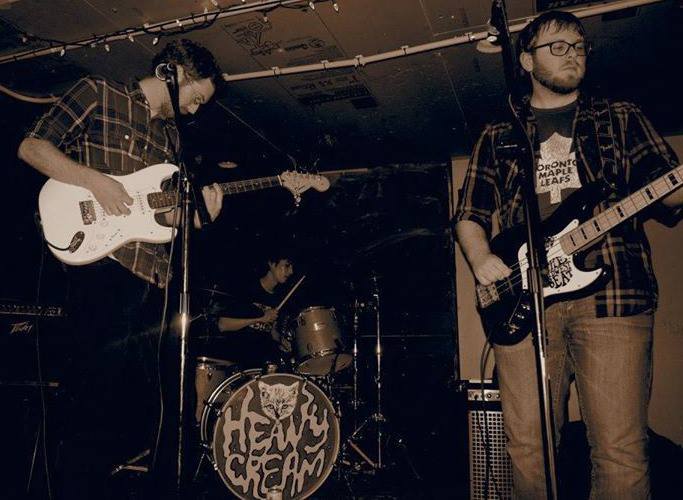 I think First Base are really good at this style of music. With that said, even though it is a short record, the similar pace and beat all the way through may wear on some listener's ears because there is only a slight amount of diversity from track to track and First Base never allow you a breath. When the band hits on all cylinders, like the catchy cheating on your girlfriend tune, "You Can Come Over," this record really works because First Base excel at hitting the harmonies strong. Other times, such as on "She's Boy Crazy," the formula feels a bit more forced and being near the end of the record you once again look for something a bit different.
Overall, First Base succeed here because they are unique to 2013. Nothing on their debut is new or groundbreaking but their ability to combine so many eras and genres into one cohesive record deserves some attention. It is a short enough record that taking a risk checking out First Base is minimal at best and they are a band that with some growth could come back with a roaring sophomore record that we won't want to put down!
Key Tracks: "No Surprise", "You Can Come Over", "I Broke My Mind"
Artists With Similar Fire: The Queers / Ramones / The Hi-Fives

First Base Website
First Base Facebook
HoZac Records
– Reviewed by Christopher Anthony
Latest posts by Christopher Anthony
(see all)