The Fratellis


We Need Medicine
BMG [2013]



Fire Note Says: The Fratellis return with the safe-but-fun We Need Medicine.
Album Review:
The Fratellis have returned with their third long player, We Need Medicine. The Fratellis are a three-piece band from Glasgow, Scotland, made up of Jon Fratelli (nee John Lawler), Barry Fratelli (Barry Wallace), and Mince Fratelli (Gordon McRory). Inspired by The Fratelli family from The Goonies, the band has even adopted pseudonyms to play the part. That's dedication!
We Need Medicine continues their bar band/blues rock that is both catchy and energizing. "Halloween Blues" kicks off the album with a honky-tonk sound that quickly builds into a frenetic froth. Jon provides the vocals and he has one of the most defined voices in rock that I've heard in a while. It's astonishing that the band hails from Scotland – there's no hint of an accent throughout most of this album. "Halloween Blues" goes with the everything-but-the-kitchen-sink mentality when a saxophone solo takes over the track at the 2-½ minute mark. This development completely, but pleasantly, surprised me.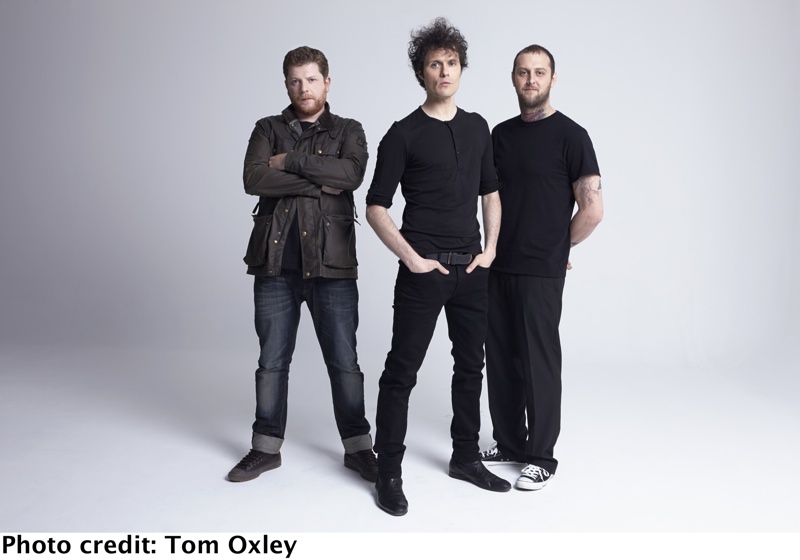 That upbeat, bluesy feel pervades most of the album. This is The Fratellis' bread and butter and they execute it so well. When they try for something different the results are mixed. "Rock N Roll Will Break Your Heart" is more of a ballad (okay, a rock ballad) and again lets the vocals take center stage. It tells a story about heartbreak that was foretold but pursued nevertheless. "This Is Not The End of The World" is another (relatively) slower track but doesn't work as well. The verse is promising but the song devolves into a chorus that repeats itself. And repeats itself ad nauseam. Cut about a minute out of the song and it's pretty solid.
"Seven Nights Seven Days" captures the essence of We Need Medicine. It's a foot-stomping good time that wafts away once it's over. It doesn't leave a mark but feels great going down. I liked listening to this album but didn't find myself wanting to revisit again and again, telling me that it didn't quite connect. The Fratellis sound so effortless, so professional, that the music can be a little too clean. Regardless this is a fun album that won't rock the boat.
Key Tracks: "Halloween Blues," "Seven Nights Seven Days," "Rock N Roll Will Break Your Heart"
Artists With Similar Fire: Jet / Franz Ferdinand / The Hives

The Fratellis Website
The Fratellis Facebook
BMG
-Reviewed by Matthew Heiner
Latest posts by Matthew Heiner
(see all)