Less Than Jake


See The Light
Fat Wreck Records [2013]



Fire Note Says: Get your skank on – Less Than Jake are back with their fun style of ska-punk!
Album Review: It may surprise some of our readers that Less Than Jake have been a band for 21 years now. That actually is probably older than some of our readers and for sure is beyond many of our Fire Note fans listening years. So with that being the case, it is important to know that Less Than Jake have seen and done it all. The band started out on indie labels Asian Man and No Idea before being swept up by the major Capitol Records during the ska-punk glory years of the late 90's. For Less Than Jake it never really mattered what label they were on because their loose and catchy style remained the same as the major produced Losing Streak (1996) is still one of their best records to date. The band of course has now been back in the indie label scene since 2008's GNV FLA which also represents their last studio outing. That leads us up to See The Light, which is the band's ninth studio full length record and second for Fat Wreck Chords.
See The Light is a refreshing reminder of Less Than Jake's energy, reliable ska-punk and how much fun this style of music can be. Some of their later era records suffered from over-production and a stress on the power pop side of things. What they forgot during that stretch was their roots and what made records like Pezcore (1995) so enjoyable. That part of their music has returned with force on See The Light as the first music you hear on opening track, "Good Enough," is the blaring horns followed by strong ska rhythms. Welcome back LTJ, as the fanbase rejoices.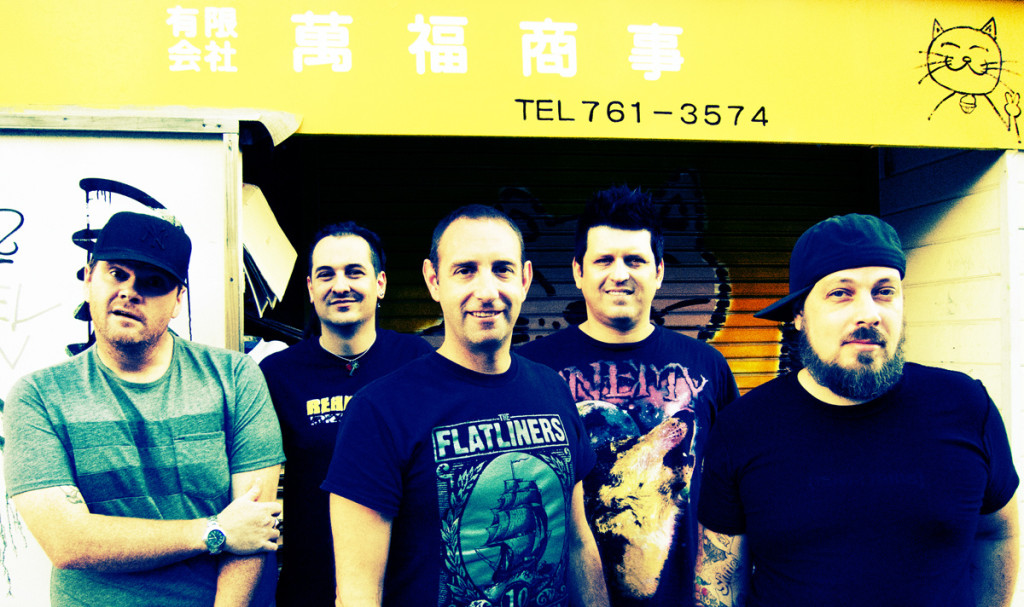 The rest of See The Light plays out how you might think with a full on mix of catchy hooks, horns and speedy guitar licks supporting it all. The album has a true DIY feel and never sounds overproduced or forced. That is good news for longtime fans as this outing will be one you should check out. Currently the ska-punk scene is still strong but not mainstream. An abundance of newer fans might be harder to come by in today's complex music scene but I would encourage the younger crowd to check Less Than Jake out. They offer a quality taste of this somewhat forgotten genre and the veterans don't disappoint throughout See The Light.
Key Tracks: "My Money Is On The Long Shot", "The Loudest Songs", "A Short History Lesson"
Artists With Similar Fire: Mighty Mighty Bosstones / Goldfinger / Reel Big Fish

Less Than Jake Website
Less Than Jake Facebook
Fat Wreck Records
– Reviewed by Christopher Anthony
Latest posts by Christopher Anthony
(see all)