Night Beats


Sonic Bloom
Reverberation Appreciation Society [2013]



Fire Note Says: Night Beats invoke a heavy recollection of the hazy 60's with their second LP Sonic Bloom
Album Review: I hate to call it a bummer, but that's the only word that comes to mind when thinking about Sonic Bloom-that may be too harsh. I only say this because I was told that Night Beats was right up my alley, and he wasn't wrong. Just think what would happen to Link Wray if he stumbled onto some love potion no. 9 spiked with LSD, the outcome might just be Night Beats. This Seattle trio consists of Lee Blackwell (Guitar, Lead vocals), James Traeger (Drums), Tarek Wagner (Bass). Incorporating sounds of early R&B, garage rock, drone, Texas Psychedelic Rock, UK Blues, and finally folk and soul. That's all well and good but the bummer comes into play as Night Beats try to get a handle on their second LP Sonic Bloom.
One thing is for sure though, Night Beats knows how to have a good time. When Sonic Bloom is working in full swing it's throwing its' mysterious, mystic monster mash through the graveyard. "Love Ain't Strange(Everything Else Is)" kick things off with a perfect White Stripes gallop only to be replaced by a verse and chorus that would place the biggest of smiles on the Nuggets box set. The title track works well too, as it plays with a psychedelic movement that was introduced in Moon Duo and Holy Wave songs. The first real trouble begins to take place in the form of a style distraction. "Playing Dead" is a fine song that plays a bit with R&B swing on the side. What starts to happen to me is that I lose track and concentrate on what sounds like a slowed rip of "The Seed 2.0." I'm sure this isn't done intentionally by any means but, it does take my mind away from the music keeping me from being totally drawn in. "Outta Mind" sports its finest garage bends and grooves in a flurry of hip-shakin' moves. "Real Change" picks back up and starts to distract me once again with a progression that puts a high-keyed, up-tempo Raconteurs, along with some early Black Keys fuzz in my mind.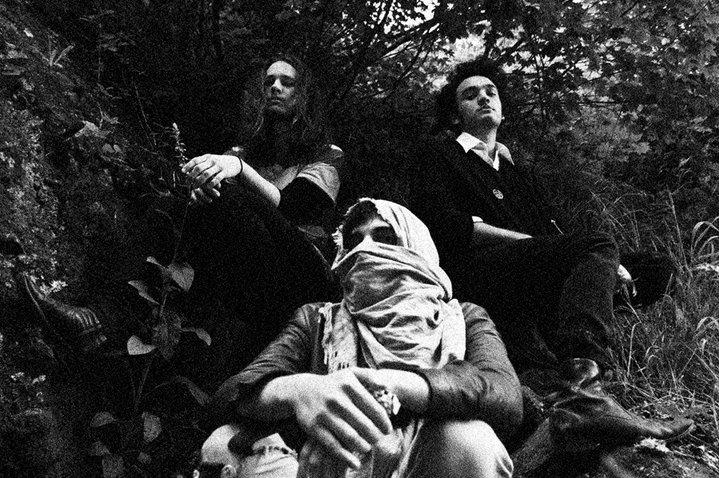 It's moments like this when I psych myself out and think that I'm listening too hard. Sonic Bloom clearly has it charms and maybe I have to redevelop my appreciative reverberation appreciation. But, after many re-listens those charms started to wear a tad thin. "Catch A Ride to Sonic Bloom" does make for a good drone coming back to the sitar tactics of bands like Elephant Stone and at times The Black Angels. It is at this point that I started to formulate my deeper waxing and waning from the album, the use of psychedelic drone accompanied by the album's length.
Sonic Bloom is a thirteen track, fifty-two minute sprawl that could disregard even the most dedicated fan on the first listen. The latter half drone of tracks like "The 7 Poison Wonders," the final "The New World," compounded with the whole album made it hard for me to become completely engrossed. If imposed with a leaner trim of the record, I feel that Sonic Bloom could be punchier and poignant while still being diverse. That being said, when Night Beats understand their style, they understand their style. This is music for zombies-this isn't meant to insult anyone's intelligence. Night Beats wants you to throw the headphones on, achieve a "high" and mighty state, and stare off into their space for a while. If you're up for that then this Sonic Bloom might be just for you.
Key Tracks: "Outta Mind", "Satisfy Your Mind", "As You Want"
Artists With Similar Fire: The UFO Club / Moon Duo / The Cramps

Night Beats Facebook
Reverberation Appreciation Society
-Reviewed by Christopher Tahy
Latest posts by Christopher Tahy
(see all)