Mike Donovan


WOT
Drag City Records [2013]



Fire Note Says: A fine solo debut from Mike Donovan formerly of Sic Alps.
Album Review: With the demise of Sic Alps earlier this year, it was only a matter of time before Mike Donovan launched his solo career. While the Sic Alps specialized in 60's influenced guitar/garage rock, on their last album the band begin to show a bit of a more relaxed side, perhaps influenced more by the Byrds or Beggar's Banquet than their previous records would have led you to believe. On Donovan's solo album, WOT, he takes that sound even further, and sounds like a cross between the acoustic tracks on that classic Stones record and something along the lines of the introspective side of Mott the Hoople. It's an interesting blend that I wasn't necessarily expecting, but I find myself enjoying immensely.
"New Fieldhand Bop" isn't just the start of the album it's the start of Donovan's new solo career, so the importance of the tone this track sets cannot be overlooked. It's a fun, warm, acoustic ditty that showcases his new, more laidback vocal and guitar style. It's got a groove to it that will get the head nodding and the leg shakin just a bit as well. "Do Do You" has a bit more swagger than the few songs before it, and it's got a fuzzy production that adds to its charm. No way does this song not sound like it was record recently and not in 1969. "Sic Ballad" is another midtempo winner, the guitar riffing in this one is loose as a goose and gives the song a casually tossed off feeling, but songs this perfect are never as easy as they seem. This is the most Mott sounding song on the album. I do not think it is a mere coincidence that the song title echoes that band's excellent "Ballad of Mott". I will take the step one step further, he also says "roll away the stone" in the song and of course most will know that is also the title of one of Mott's best known songs. I should also note that "Do Do You" also bears a striking similarity to Mott main man Ian Hunter's solo song "Once Bitten Twice Shy" in one section. But this is no rip off, it's an homage to one of the more overlooked bands of the 70s.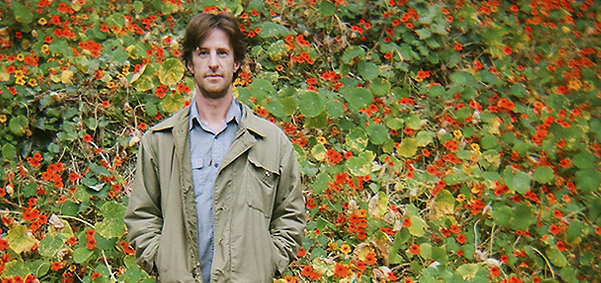 The back half of WOT struggles a bit with some sameness, but the album finishes strong with the one two closing punch of "A Thousand Ages From the Sun" and "Perpetual Sabbath", of the two, Sun comes the closest to capturing the grandeur of prime era Okkervil River and is the most satisfying track on the record. WOT is a fine album that reveals its charms with each listen. Give this one a few spins to sink in and I think you will like what you hear.
Key Tracks: "A Thousand Ages From the Sun", 'Do Do You", "Sic Ballad"
Artists With Similar Fire: Mott the Hoople / Okkervil River / Sic Alps

Mike Donovan Website
Drag City Records
– Reviewed by Kevin Poindexter
Latest posts by Kevin Poindexter
(see all)