Dead Gaze


Brain Holiday
Palmist/FatCat Records [2013]



Fire Note Says: Dead Gaze show depth with their indie fuzz and pop bounce on their proper debut Brain Holiday.
Album Review: Fuzzed up lo-fi pop rock? Sign me up! The proper debut from Dead Gaze is an enjoyable lesson that shows everyone that all it takes is a good melody, interesting lyrics and a passion to make good music. Brain Holiday follows the groups self-titled compilation of several 7'' singles and cassettes released earlier this year which gave this record a bit of hype because the "basement tapes" were solid.
What takes Brain Holiday to the next level is the way creator/founder/member Cole Furlow expands his songwriting ability from recording in his bedroom to the famous Sweet Tea studio in Oxford, Mississippi. This allows him to separate the vocals from the haze when he wants to and makes songs like the lead off track, "Yuppies Are Flowers," really pop with a bounce and indie swagger. Dead Gaze also is not like some other artists in this genre as their songs are well developed. Many of the tracks hit around the four minute mark and allow things to simmer with plenty of guitar riffs and lyrical hooks. These different sides are what make Dead Gaze engaging. They can offer a hush vocal track like "Stay, Don't Say" which has a caring attitude to it while "You'll Carry On Real Nice" is a carryover from the self-titled album but now has a much more cleaned up vocal compared to the field of noise and distortion on the earlier version. The over six minute "A Different Way" proves that Dead Gaze is not afraid to keep their groove going as the song hits peaks and valleys with a distorted fuzz filled guitar. It is a song that really shows that Dead Gaze can successfully take their style any direction for positive results.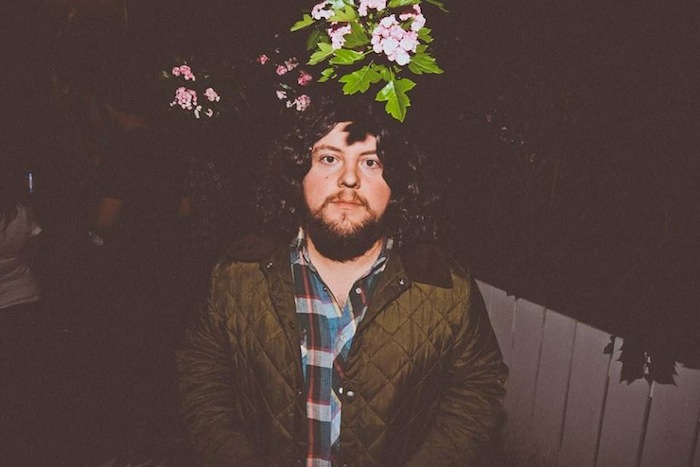 The only small thing that holds this record back a bit is its sequencing as I feel that in a little different order Brain Holiday would have a better flow. The songs are great and if you like your Ty Segall's, Mikal Cronin's or even Weezer, I think Dead Gaze has a solid album right here that you will enjoy for sure. I also think that Brain Holiday holds up to repeat plays while setting up a great and exciting anticipation to see where Dead Gaze go next!
Key Tracks: "Yuppies Are Flowers", "Runnin' On The Moon", "A Different Way"
Artists With Similar Fire: White Fence / Mikal Cronin / Cloud Nothings

Dead Gaze Website
Dead Gaze Facebook
FatCat Records
– Reviewed by Christopher Anthony
Latest posts by Christopher Anthony
(see all)