Yuck


Glow & Behold
Fat Possum Records [2013]



Fire Note Says: Yuck starts over fresh on their new album, and it sounds pretty good.
Album Review: Imagine you're a member of a hip young band, your debut album garners all sorts of critical accolades, winds up on many top ten lists, and you find yourself at the forefront of bands who could potentially be the next big thing. And then your singer quits. Now what? Unless you have some indie rock equivalent of Sammy Hagar on speed dial to step in and fill the slot, you're pretty well screwed right? Well not exactly, If you're Yuck, rather than hire audition and hire a new lead singer, you have another band member step up to the front and you soldier on, Phil Collins Genesis style. Daniel Blumberg has gone on to form Hebronix, so Max Bloom has stepped up to fill his shoes, and he does a pretty good job at it.
Bloom isn't as dynamic of a singer as Blumberg is, his style is more laid back and melodic while his predecessor was definitely more outgoing and in your face. Yuck has adapted their style to fit Bloom's style on their new album, Glow & Behold, focusing more on a 90's shoegaze sound, and a lot less on the early 90's shambolic sound of bands like Pavement and Dinosaur Jr. This record reminds me of the late great Ride more than anything else, the songs are pretty, the guitars chime, and the tempos stick in the mid range, but it's all pretty nice. Yuck could stand to have more of the uptempo numbers such as "Middle Sea" on the record, a track that bridges the strengths of both lineups of the band nicely. This is easily the best song on the record, and hints that despite the change in singer, this is still a viable band that is capable of doing great things once they get their footing firmly beneath them. The follow up "Middle Sea" with an MBV influenced woozy number, the appropriately named "Rebirth". "Lose My Breath" could have been an outtake from Ride's Going Blank Again, it definitely has that shimmery shoegaze pop sound. The horns on "How Does it Feel" are a nice touch, welcome and completely unexpected.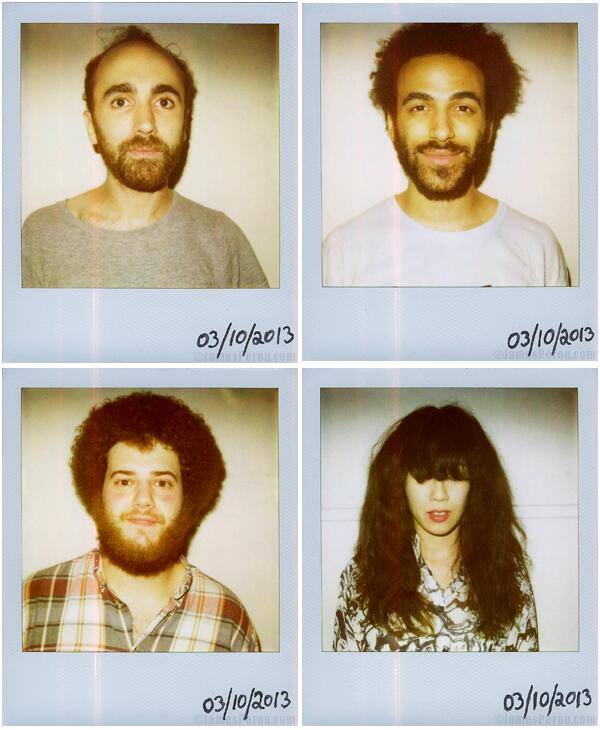 Overall, I thought this was a pretty good record. Yuck was left in a pretty tough spot, but they are definitely up to the challenge. It could be argued that they might have received a better critical reception from fans and critics alike if they had come up with a new band name, but I actually don't have a problem with it at all. I liked the Hebronix record, and I really like Glow & Behold, so perhaps this will all work out well for both bands!
Key Tracks: "Middle Sea", "Rebirth", "Lose My Breath"
Artists With Similar Fire: Ride / My Bloody Valentine / The Pains of Being Pure at Heart
Yuck Website
Yuck Facebook
Fat Possum Records
– Reviewed by Kevin Poindexter
Latest posts by Kevin Poindexter
(see all)