Best Coast


Fade Away
Jewel City Records [2013]



Fire Note Says: Best Coast release a 7 song mini album that works hard to extend summer with its warm indie pop shine.
Album Review: If you have loved the indie pop of Best Coast's previous two full lengths, then you will be completely satisfied with their new seven song mini album Fade Away. At 28 minutes this long playing EP brings all of the sunshine from the West Coast that filled last year's The Only Place (TFN Review) while sprinkling in just a little bit of the haze found on their 2010 debut, Crazy For You. It is a mix that works for fans but does not necessarily drive you anywhere different.
This path will keep longtime fans singing along and make sure that the haters will still be hating. I say this because Fade Away does not alter the group's pop formula enough to create new believers but still maintains a catchiness that will keep summer alive well into winter. Opening rocker "This Lonely Morning" is an upbeat foot tapper that features Bethany Cosentino's clean vocals before the repetitive title chorus kicks in. It is a standard formula that Best Coast has used before and once again perfects here. The same thing can be said about the closing track, "I Don't Know How," as its first half is slow and steady before the last half kicks up the tempo and peels out to the finish line. This was the same addicting quality that made her 2010 song "I Want To" so much fun.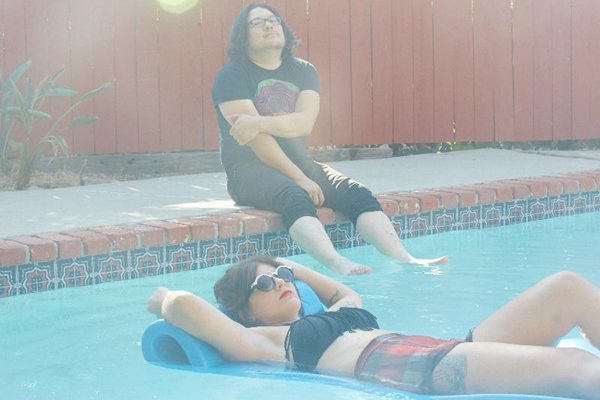 I do like to see artists take risks on EP outings but Best Coast keeps it fairly familiar here. Fans will already know two tracks on this record ("Fear Of My Identity" and "Who Have I Become") because they were on the Record Store Day 7-inch Best Coast released this year which featured her father, Ricky Cosentino, on drums. The one track that really does stand out from the rest is "Baby I'm Crying" which has an almost country tempo to it while swaying like a Sixties doo-wop group. It is a song that could add some new flavor to the group's third LP due out in the spring of next year.
Nothing on Fade Away can be considered essential but it does accomplish keeping your feet tapping. For fans, it should be a must pick up because it represents Best Coast doing what they do best. It would be nice to see Best Coast grow a bit more as they move into album number three because Cosentino has a true talent and there is no reason that a blending of her past work can't produce their best work yet next year.
Key Tracks: "This Lonely Morning", "Baby I'm Crying", "I Don't Know How"
Artists With Similar Fire: Liz Phair / Thao & The Get Down Stay Down / Jenny Lewis

Best Coast Website
Best Coast Facebook
– Reviewed by Christopher Anthony
Latest posts by Christopher Anthony
(see all)