Robert Pollard


"Tonight's The Rodeo" b/w "Astral City Slicker"
Guided By Voices Inc. [2013]


Guess what? Robert is back! That is right – before this year ends, December 10th to be exact, Bob Pollard's new solo record, Blazing Gentlemen, will give everyone all something to rock out to during the Holiday season. "Tonight's The Rodeo" is the first single from the record and it will have you singing along "oh oh oh" in seconds!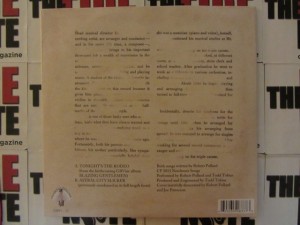 The A-side, "Tonight's The Rodeo," is another solid indie pop song from Pollard's ever growing collection of tunes and continues his recent streak of ultra-catchy mid-tempo numbers. The song does not even pass the two minute mark but still offers a plethora of wordplay moments like when Pollard sings "suddenly i'm pregnant with love" or the line "all of it is real; pink and blue," which just happens to be the two vinyl colors! The B-side is "Astral City Slicker" and represents another good rocker that is the full length version of the 51 second "Suit Minus The Middle" from his Headphone Approved, Honey Locust Honky Tonk album (TFN Review) released earlier this year. You may also know that 'The Astral City Slickers' is the name of Pollard's collage that became the album cover for Guided By Voices' Mag Earwig! back in 1997.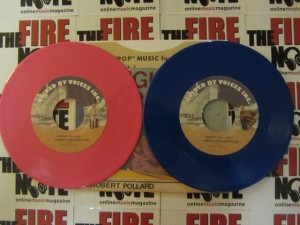 The jacket is a nice classic paper design with art on the front and back. The jacket also has a dip in the front top so that the tip of the vinyl shows. The 7-Inch is limited to 1000 total copies on blue and pink vinyl (both colors shown above) and spun at 45 rpm. You currently can still find a copy at Rockathon.
Robert Pollard Website
Robert Pollard Facebook
Rockathon Records
-Feature by Christopher Anthony
Latest posts by Christopher Anthony
(see all)