The Kinks


Muswell Hillbillies (Deluxe Edition)
Universal Music UK [1971; 2013]




Fire Note Says: Kinks klassic gets loaded up with great bonus material!
Album Review: After "Lola" and its accompanying album (1970's Lola Versus Powerman and the Moneygoround, Part One,), The Kinks had a good deal of bargaining power: the single took the world by storm and became one of their best-known songs, and while the album wasn't quite as successful, it performed well enough that the band signed a new record deal on RCA. The Kinks first album for their new label, Muswell Hillbillies, is often cited as one of their strongest LPs, and was also the beginning of their musical shift away from the "Englishness" of their classic era (Something Else, The Village Green Preservation Society, Arthur, etc.) to a more eclectic range of influences. Universal's new deluxe edition adds a whole second disc worth of bonus material, and while it may not be essential for the casual fan, Kinks konnoisseurs will find plenty to get excited about.
Disc one is the album itself, and it's a pretty great one. While not as earth-shatteringly brilliant as its critical reputation might suggest, each and every song is more than solid with a few obvious high points sticking out above the rest. The opener "Twentieth Century Man" is definitely one of these—Dave Davies and company lay down a foot-tapping acoustic groove as Ray Davies sings against industrialization and the modern world, coming to the conclusion: "I'm a twentieth century man but I don't wanna die here." Most of the songs on sound more American than they do British, with slide guitar, ragtime piano, and even some brass touches nodding to the then-new "roots rock" movement. Other highlights include the sublime "Acute Schizophrenia Paranoid Blues," the appropriately boozy "Alcohol," the breezy back-porch sing-along "Complicated Life" and triumphant closer "Muswell Hillbilly." It's wasn't the last great Kinks album, but it was the last great Kinks album that was consistently great across its entire length. Remastering engineer Andrew Sandoval has cleaned up the tracks nicely without making them too bright or loud, and the original production and arrangements shine.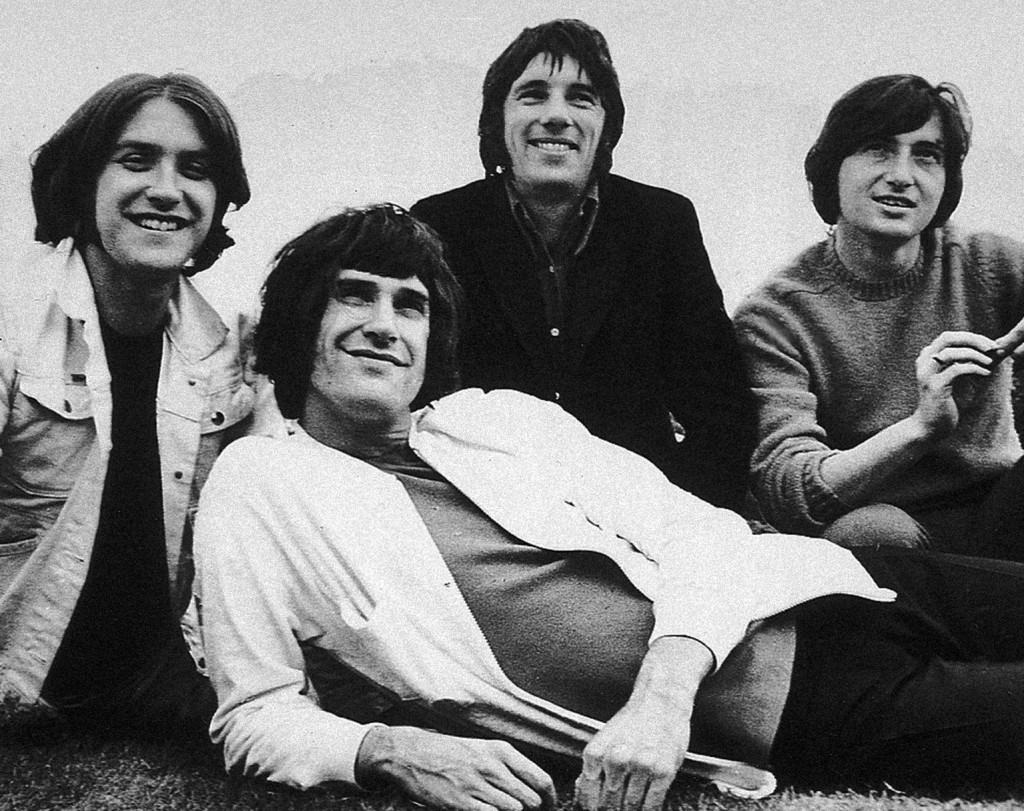 Kinks-kooks, most likely already owning the album in one form or another, will be more interested in the bonus disc, and it's certainly no slouch. Two outtakes from the previous reissue ("Mountain Woman" and "Kentucky Moon") are both here, and both would have worked pretty well had they been included on the original album even though "Kentucky Moon" in particular is still a bit rough around the edges. There are some newly unearthed tracks as well, like "Lavender Lane," which starts off the bonus disc. It's a Muswell Hillbillies-style re-write of "Waterloo Sunset" that also would have worked well on the album, but its obvious indebtedness to "Waterloo" means it was probably a wise decision to leave it off. Then there's "Queenie," bluesy instrumental rocker that sounds like a lost Faces backing track, and the demo "Nobody's Fool, where Ray wears his heart on his sleeve against a simple piano and acoustic guitar arrangement. There are also alternate takes of "Have A Cuppa Tea," "Uncle Son" and an instrumental "Twentieth Century Man," none of which are particularly revealing but are worth hearing for different vocal and/or instrumental approaches.
The bonus disc is rounded out by a pair of vintage (1976) remixed versions of "Muswell Hillbilly" and "Twentieth Century Man," both of which sound a bit "slicker" and more radio-ready, as well as a trio of live tracks recorded at Kensington House in 1972 ("Acute Schizophrenia Paranoia Blues," "Holiday" and "Skin and Bone") which offer a compelling glimpse of the Kinks' early 70s shows. Individually the tracks may not be essential, but having them all in one place reinforces the perception that the Kinks were still on a roll as they entered the 70s, and the core album's remastered sound is just the icing on the cake. Whether you're a kasual Kinks fan who hasn't picked up Muswell Hillbillies yet, or a hardcore kollektor, this deluxe edition of one of the band's best album's will not disappoint.
Key Tracks: "Twentieth Century Man," "Complicated Life," "Mountain Woman"
Artists With Similar Fire: The Beatles / Big Star / Faces
The Kinks Website
The Kinks Facebook
Universal Music Group 

-Reviewed by Simon Workman
Latest posts by Simon Workman
(see all)