Janelle Monáe


The Electric Lady
Wondaland Arts Society/Bad Boy [2013]



Fire Note Says: Is The Electric Lady starting to run out of juice?
Album Review: When Janelle Monáe started to garner mainstream attention with 2010's The ArchAndroid, her style was totally unique. Equal parts James Brown, David Bowie, Lauryn Hill, and Alan Parsons, Monáe combined sounds you wouldn't think could work together and crafted them into appealing, futuristic pop songs. Add to that mixture an Isaac Asimov/I-Robot-style sci-fi concept narrative called Metropolis, and you've got a recipe for something pretty original. Fast-forward three years to Monáe's new installment in the Metropolis series, The Electric Lady—how does the new album measure up?
The good news is that Monáe can still write catchy hooks and melodies, and there are loads of guest stars that help her flesh out her ideas—Prince, Erykah Badu, Miguel, Esperanza Spalding and Solange all guest star, some more prominently than others. However, as The Electric Lady sprawls on over its nearly seventy-minute running time, it becomes apparent that there are just fewer musical ideas being explored. While The ArchAndroid swerved wildly from prog rock guitar pyrotechnics to gritty hip-hop to soulful R&B to psychedelic pop (in a good way), The Electric Lady feels muted and constrained by comparison. It's not that there aren't interesting moments—"Primetime (feat. Miguel)" is a solid R&B/soul track with one of the album's more memorable melodies, while some of the more upbeat tracks like "Dance Apocalyptic" or "Given Em What They Love (feat. Prince)" are quirky enough to hold your attention. "Victory" is another highlight, with one of Monáe's best vocal performances and strongest songwriting efforts to date.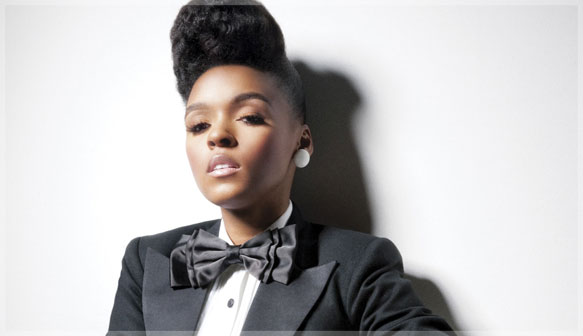 The problem is that these high points are placed side by side with fairly standard R&B and hip-hop without much inventiveness. A guitar solo here, some horns there, or a guest rap verse is about all there is to remember about some of these tracks musically. Similarly, while there are some nice lyrics throughout the album, it feels like the Metropolis concept is becoming both too enormous and too constraining for its own good. While the idea went well with the schizophrenic style of The ArchAndroid, the more standard musical backing of The Electric Lady makes the storyline feel forced at times. The "interludes" sprinkled throughout don't help either; the sketches feature "DJ Crash-Crash" narrating "radio spots" between some of the songs, which might have worked if it wasn't so gimmicky and heavy handed.
In the end, The Electric Lady is a bit of a mixed bag. There are enough high points to recommend a listen, especially if you're already a fan of Monáe's work—it may actually work well as an introduction since it isn't quite as "out there" as The ArchAndroid or The Chase. But those who were hoping that Monáe would continue to push boundaries and challenge expectations may be disappointed in the decidedly more mainstream Electric Lady. It's not a failure as an artistic statement—it's just probably a much more plain one than listeners were hoping for.
Key Tracks: "Victory," "Primetime (feat. Miguel)," "Give Em What They Love (feat. Prince)"
Artists With Similar Fire: Gnarles Barkley / Santigold / OutKast

Janelle Monáe Website
Janelle Monáe Facebook
Bad Boy Records

-Reviewed by Simon Workman
Latest posts by Simon Workman
(see all)