Mark Lanegan


Imitations
Vagrant Records [2013]



Fire Note Says: Lanegan's second album of covers is so good it will make you forget the original versions.
Album Review: To say Mark Lanegan is one of the most distinctive and important singers of the past 25 years is a huge understatement. Not only was he singer for Screaming Trees and an acclaimed solo artist, but he has also collaborated with the likes of Queens of the Stone Age, Greg Dulli (in both Twilight Singers and Gutter Twins), and Isobel Campbell (formerly of Belle & Sebastian). He voice is gravely and world weary, yet strangely beautiful at the same time. His voice gives anything he sings an instant "weight". On his second collection of cover songs, Imitations, he lends his voice to 12 songs, many of which were part of his parent's record collection growing up. These are the songs that shaped him as an artist, and while the choices may not seem obvious, they almost always work, and Lanegan's voice makes the songs all his own.
I consider Lanegan's 1999 collection of covers, I'll Take Care of You, to be one of the great underrated albums of the 90's, so I was eager to dive into this collection, hoping for the magic to strike once again. Did you ever think you would hear Mark Lanegan covering a song popularized by The Carpenters? I know I didn't, but his version of "Solitaire" is absolutely stunning. His voice fits the song perfectly and the minimal accompaniment, only serves to highlight his voice even more. "Deepest Shade" is a song written by longtime friend Greg Dulli for the first Twilight Singers album, but left off of the final version of that record. It's a great Dulli weeper, full of twists and turns and a ton of passion. Lanegan's voice makes it more of a love song than Dulli probably would have, his voice usually reflects more pain, but Lanegan totally nails this one. "Pretty Colors" is probably most recognized as a late 60's Frank Sinatra song, it's another winner that is low key and laid back, and allows Lanegan to do his thing and shine. "Brompton Oratory" is pretty faithful to the Nick Cave original from his Boatman's Call album.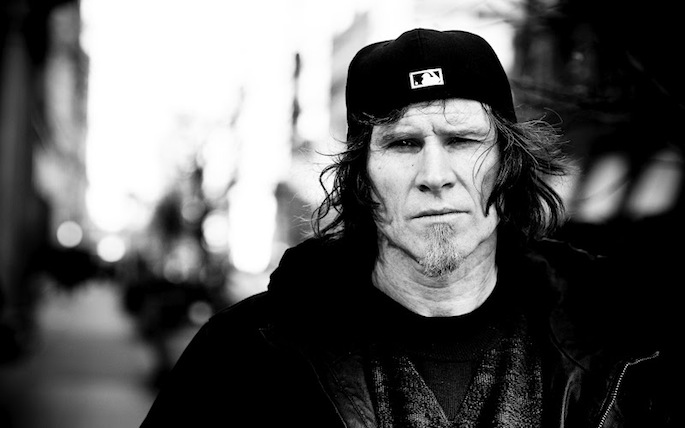 The only drawback to this record, and it's a minor one, is that it's a pretty mellow listen. It sounds great late at night as a comedown record, or in the morning while drinking coffee. It's not quite as good as I'll Take Care of You, which I would give a 4 ½ or maybe a 5, but it's still really great. You should get this and enjoy it, then track down some of the originals and compare. I think you'll agree that Lanegan's versions hold their own and are often better than the originals. At least I think they are.
Key Tracks: "Deepest Shade", "Solitaire", "I'm Not the Loving Kind"
Artists With Similar Fire: Nick Cave / Tom Waits / John Cale

Mark Lanegan Website
Mark Lanegan Facebook
Vagrant Records
– Reviewed by Kevin Poindexter
Latest posts by Kevin Poindexter
(see all)