The Civil Wars


The Civil Wars
Sensibility/Columbia Records [2013]



Fire Note Says: The Civil Wars build on their debut and point toward a viable musical future, should they decide to accept it.
Album Review: While we've gotten used to the kind of sensational personal drama that makes careers at the expense of the actual music, which becomes secondary out of necessity, rarely have we seen the chaos created as The Civil Wars (kudos for the aptly chosen name) come apart at the seams even as they were releasing the duo's self-titled sophomore release. The civil war between Joy Williams and John Paul White came to a head last November when they cancelled a European tour with a terse announcement that "internal discord and irreconcilable differences of ambition" left the group's future uncertain.
In that context, the opening track "(I wish you were) The One Who Got Away," takes on a perverse meaning. Context shapes everything, and The Civil Wars' tendency to write about the difficult demands and failures of love and companionship – take "Poison & Wine" from the first album – begins to feel like you're overhearing an argument in the kitchen while being served a lovely family dinner in the next room.
The Civil Wars' 2011 hit debut, "Barton Hollow" was aided in no small part by a shout out by Taylor Swift, who then recorded "Safe & Sound" with them for "The Hunger Games" movie soundtrack. The duo's haunted harmonies and artful blend of folk song craft and a stripped back, less-is-more instrumentation won them critical and commercial acclaim, and found them on an impressive number of year-end 'best of' lists.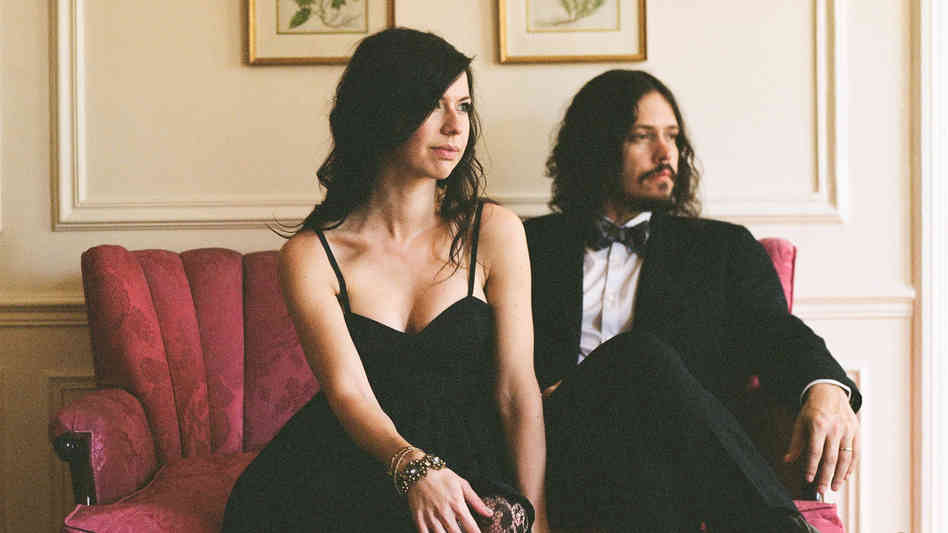 With The Civil Wars they've managed to take what worked so well the first time out, and build on the foundation with fuller arrangements – more electric guitars, like the opening riff of "I've Had Me a Girl" – without sacrificing the internal tension and sense of intimacy. "Same Old Same Old" has that same verbal back and forth, and tender vocal blend that marked The Civil Wars' "Barton Hollow" as something altogether different than the current New Country offerings loud and proud bravado.
Whether you hear in these often introspective ballads and the occasional gospel sing-along, like "From This Valley," a song cut previously for a Phil Madeira project ("Mercyland – Hymns For the Rest of Us"), or the mournful blues of "Devil's Backbone," the story of the band's breakup or not is ultimately irrelevant. Some have commented on their cover of Smashing Pumpkins' "Disarm," but it doesn't have the vitality of, say, Billy Corgan's cover of "Landslide," which brings up the possibility that The Civil Wars might take a lesson from the Fleetwood Mac playbook. But, setting the group's future aside," The Civil Wars builds on the first record, and points toward a viable musical future, should they decide to accept it.
Key Tracks: "The One That Got Away," "Tell Mama," "Oh Henry"
Artists With Similar Fire: Over The Rhine / Lucinda Williams / Tift Merrit

The Civil Wars Website
The Civil Wars Facebook
Sensibility Music
– Reviewed by Brian Quincy Newcomb
Latest posts by Brian Q. Newcomb
(see all)