The Weeknd


Kiss Land
Universal Republic [2013]



Fire Note Says: The Weeknd's major label debut continues the emo trend in hip hop with mixed results.
Album Review: The Weeknd is Canadian Abel Tesfaye. He of the three mixtapes, condensed last year and released as Trilogy, is making his true major label debut with Kiss Land. Even though we're talking about an R&B artist, the cliche of the artist losing that certain something when going to a big label is alive and well here. The Weeknd's previous work was enigmatic but soulful, tense but gorgeous. Kiss Land is lacking that depth and nuance.
What's immediately noticeable about Kiss Land is its length. Contrary to Tesfaye's confession in the album about being in a rush when trying to please his lady, he's in no hurry on any track (the album consists of 10 tracks and lasts 56 minutes). I appreciate the patience he shows to let each song develop. Take album opener "Professional." It essentially takes place in two parts – an intro of about two minutes and then a duet. The Weeknd's voice is high in and of itself but plays well with a female foil nonetheless. The beat is subdued and gives ample space for the lyrics to take hold. This pattern holds for the rest of the album, which works sometimes but doesn't at others.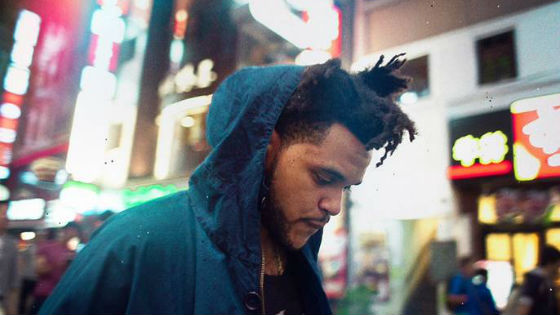 Drake makes an appearance on lead single "Life For." The Weeknd, Drake, and Frank Ocean are the standard-bearers for the emo movement in hip hop. The contrast between the unwanted vagaries of success of which The Weeknd sings on "Kiss Land" are diametrically opposed to the love of excess evident in Jay-Z's recent Magna Carta…Holy Grail. Groupies, traveling, and performing sound like a drag – or at least, there's a question about the cost of such success. This is not a new theme in art by any means. Kiss Land suffers because it gets lost in that ambivalence. Even the explicit descriptions of sex and drugs are less than appealing. That's probably intentional. "Wanderlust" is a track with a heavy rock riff and more life to it than what's to be found on most of Kiss Land. "Tears In The Rain" closes out the album on a high note. The beat complements the vocals; it's my favorite track on the LP. It's still subtle, like the rest of the album, but has a verve to it that would have been welcome on other spots of the album.
Kiss Land demands close listening. At first I found it to be somewhat boring, but with more listens I'm "getting it" more and more. That being said, more fun (or at least less melancholy) could've been injected into the album. A bright spot or two would have made Kiss Land easier to listen to as a whole.
Key Tracks: "Tears In The Rain", "Professional", "Wanderlust"
Artists With Similar Fire: Frank Ocean / Drake / D'Angelo

The Weeknd Website
The Weeknd Facebook
Universal Republic
-Reviewed by Matthew Heiner
Latest posts by Matthew Heiner
(see all)