The Big Sweet


Bicycle Nights
Self-Released [2013]



Fire Note Says: The Big Sweet grow up on their engaging third record Bicycle Nights.
Album Review: I encourage any young lads out there thinking of starting a band to check out the third LP, Bicycle Nights, from The Big Sweet. The Northeast Ohio band's members are the elder age of 19 and college freshman right now but their record plays much older. You also may remember that I stated Bicycle Nights is their third record as this group has been playing and recording since they were 15.
Clearly the time together has helped the band, even at their youthful age, because Bicycle Nights comes off completely competent musically. The group has an overall classic sounding power pop that will remind you of Big Star, The Kinks, and The Posies. The soft Elliott Smith type vocal delivery from singer Sam Regas is where many of the good attributes of The Big Sweet begin as his smooth guidance on tracks like "Glowing Alone" and "Happy Songs" engage the listener as you can hear every emotion conveyed with his voice. The band then chimes in with supporting harmonies that are sometimes layered which adds another depth to Bicycle Nights.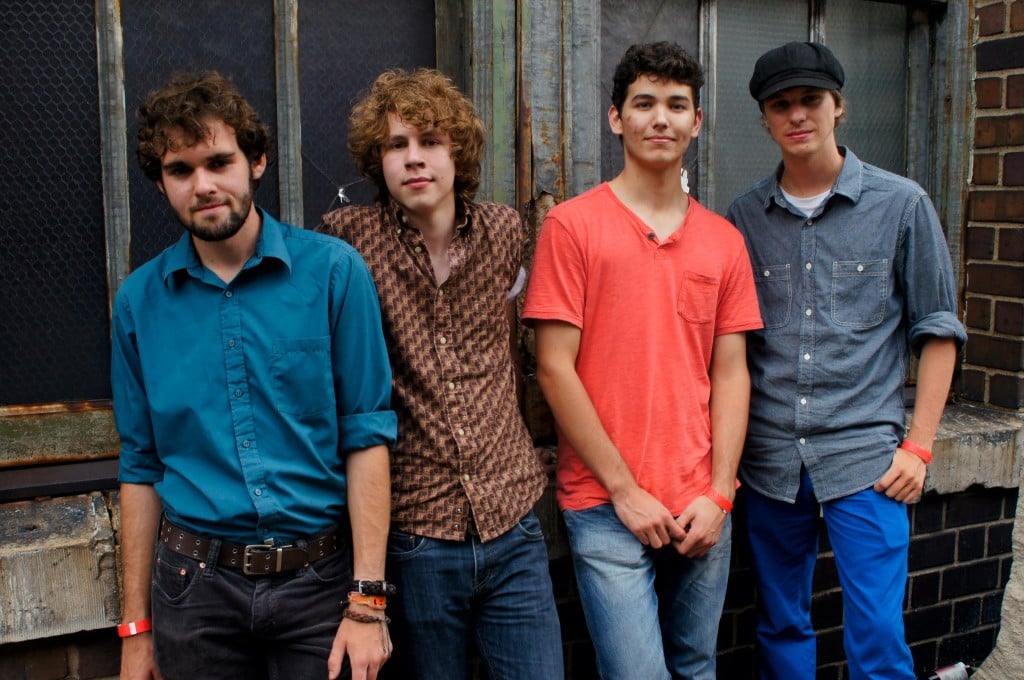 I don't mind that The Big Sweet wear their influences on their sleeves because the group still maintains their own sound. The only slight drawback I have with Bicycle Nights is that at times the album's pacing really slows down – especially in the middle. If only several of these tracks had a little more vigor it would enhance the record because the group shines on their more mid-tempo numbers like the charming "Somber Sighs," "Morning Papers" and the strolling beat that keeps you humming along on "Wax Dolls." I am still amazed that this band is on album number three at 19 but it also gets me excited because The Big Sweet are still significantly better than many of the submissions we hear around the office. It also means that with more time together The Big Sweet is only going to get stronger and we can't wait!
Key Tracks: "Somber Sighs", "Wax Dolls", "Almost Saw The Sun"
Artists With Similar Fire: The Posies / Big Star / Sloan

The Big Sweet Facebook
– Reviewed by Christopher Anthony
Latest posts by Christopher Anthony
(see all)