Jesse Woods


Get Your Burdens Lifted
Guns In The Sun Records [2013]



Fire Note Says: Jesse Woods's latest release is a rare combination of indie, folk, rock, country, and island.
Album Review: Jesse Woods's sophomore album, Get Your Burdens Lifted, is a rare combination of indie, folk, rock, country, and island music. Some songs are smooth and slow, with little percussion, others are fast and catchy, with a lot of beats. Jesse Woods's unique music mixing is present throughout the entire album. Starting off with a reflective, tropical number, moving through tracks with a lot of beats, and then towards progressive and folk and back again.
"Walk Along Cattle Drives" is a relaxed, island-like song, kicking the album off with smooth sounds and a slight twang. The lyrics are reflective and atmospheric, using phrases like "wish you lived in my eyes." Using more beats, "Cold Blood" is more rock, while keeping the island theme. In contrast, the song's lyrics are story-like, with verses like "time to laugh and time to kill." Staying with the beat, "Broken Bottle" is a faster song with a lot more country. Again telling a story, it has beach-like background vocals and a lot of "oohs" and "aahs."
Moving to a sound more familiar with folk and rock, "Lazerburn" is slower, lower, and a bit progressive. It opens with deep, string sounds and whistling. The similarly relaxed "Dance in the Dancehall" is somber, painting a scene of being young and in distress. Blending indie, country, and rock, "Chain Gang" is smooth and catchy with its high vocals and relaxing rhythms.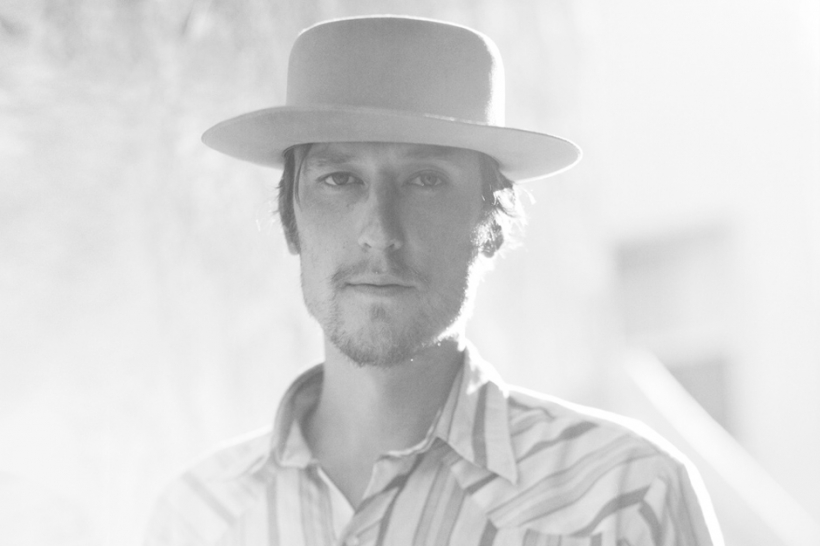 The easy "Gold in the Air" brings in more indie and island sounds, reminiscent of the beginning of the album. It's a love song, paying tribute to a friend with lyrics like "I owe it all to you, I do." With more rhythms, country, and attitude, "Elijah" uses a lot of percussion and sings about soul searching. The song's arrangement is catchy like "Chain Gang." The album ends with the ballad-like "Tumbleweeds," a low, acoustic song that spends a lot of time in reflection with long, drawn-out notes.
Although Get Your Burdens Lifted isn't as clean or exciting as some of the other recent singer/songwriter releases, Jesse Woods does deliver an interesting mix of sounds, perfect for chilling or studying on an early fall day.
Key Tracks: "Cold Blood", "Chain Gang", "Elijah"
Artists With Similar Fire: The Tallest Man on Earth / Jack Johnson / Matt Costa

Jesse Woods Website
Jesse Woods Facebook
Gun In The Sun Records
– Reviewed by Michelle Morgan