The Vaccines


Melody Calling EP
Columbia Records [2013]



Fire Note Says: The Vaccines contine to evolve.
Album Review: London's Vaccines have had their ups and downs with critics since their 2011 debut What Did You Expect From The Vaccines?. I really liked that record but thought their sophomore outing Come Of Age (2012) was not nearly as engaging. The band has always seemed to be still finding their sound that has ranged everywhere from The Strokes to Arctic Monkeys to The Libertines. When it comes to style those bands all have similar qualities but The Vaccines have had a harder time distinguishing their own sound. Well, when you put on their new EP, Melody Calling, you will instantly notice a style shift again which I think works in their favor.
The opening title track is on the verge of being labeled dream pop but it combines its catchy chorus with a hazy psychedelic wash out over the song that is dark and brooding with a classic new wave sounding guitar riff. The result is an entire new vibe for The Vaccines which I think is one of their most appealing to date. This classic laissez-faire affair continues with "Do You Want A Man?" that reaches way back with a Yardbirds type of structure with its repeated chorus and 60's rock-pop style. "Everybody's Gonna Let You Down" completes the trio of solid songs on this EP with its grooving and bouncy undertone. All three new tracks here contain a little bit of psychedelic fuzz to them while having really crisp vocals. The EP ends with a much more upbeat and poppy alternate version of "Do You Want A Man?". I still prefer the earlier version on the EP but both still work because the song is catchy.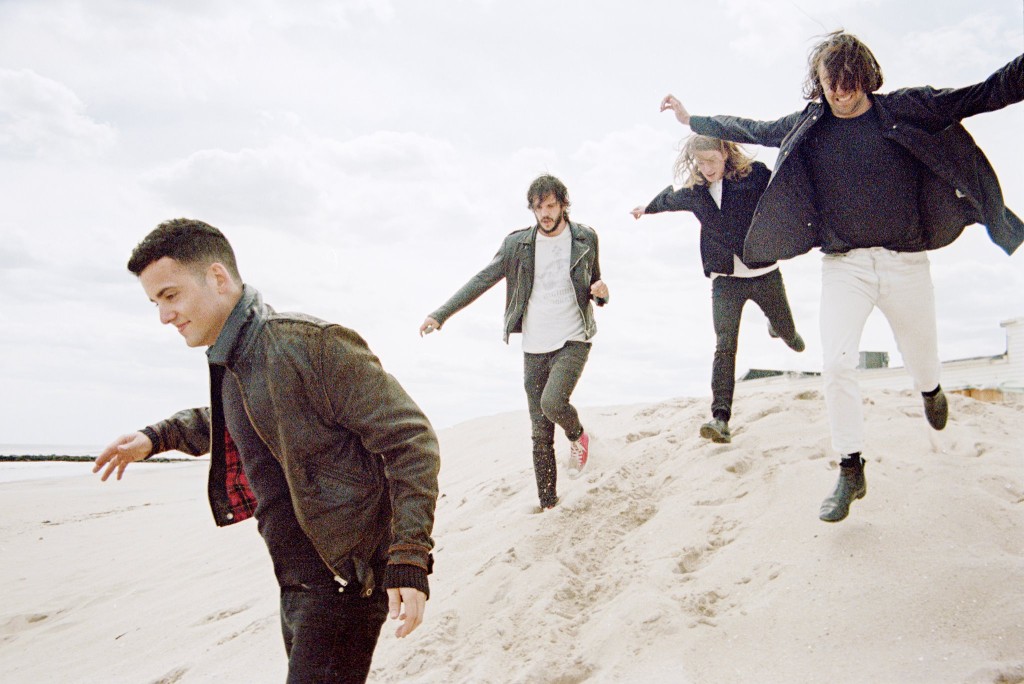 I like the direction that The Vaccines turned on Melody Calling and I hope that they keep going this way on a new full length. This outing may actually alienate some longtime fans but this EP is a true example of a young band still finding its way. It also reminds me of how major labels, like Columbia Records, actually developed artists and would build their sound over several years and albums with positive end results. Not sure The Vaccines will ever get to that level of mass appeal but with the three solid sounding tracks here I would say they have taken a large step forward.
Key Tracks: "Melody Calling", "Do You Want A Man?"
Artists With Similar Fire: The Dandy Warhols / Teenage Fanclub / The Yardbirds

The Vaccines Website
The Vaccines Facebook
Columbia Records
– Reviewed by Christopher Anthony
Latest posts by Christopher Anthony
(see all)