Nine Inch Nails


Hesitation Marks
Columbia Records [2013]



Fire Note Says: Nine Inch Nails returns with the large sonic palette Trent Reznor calls Hesitation Marks.
Album Review: Jumping into the new Nine Inch Nails, Hesitation Marks, feels like deciding to take a swim from Cuba to Florida. It is possible but it is a really big undertaking. 2013 finds Trent Reznor in a much different place since the last NIN outing, The Slip, in 2008. Reznor has now won an Oscar, put NIN on hiatus in 2009, used to be on the outs with major recording labels and released several recordings with his wife under the How To Destroy Angels moniker. Keeping busy didn't seem to be a problem for Reznor, but now seems like as good as time as any to bring a new Nine Inch Nails record to the masses.
At an hour in length, Reznor holds back nothing on his song structures throughout Hesitation Marks. This is a good thing for the album because the sonic palette here feels familiar and almost is predictable. Not in a bad way but it really is like seeing your good friend that you have not seen in a while. Hesitation Marks has eight songs passing the five minute mark so you can get the sense of what I am referring to here. These complex song structures are built around heavy beats, intricate background sounds and Reznor's driving vocals.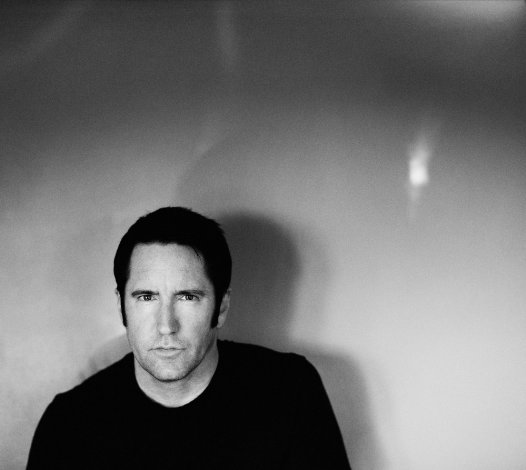 Hesitation Marks does separate itself out a bit from NIN's earlier work as it features a bigger pop undertone to its delivery. This might sound awful to longtime fans (and maybe it is) but I think Reznor presents it in a very sophisticated package. The mid-section of songs that include "Everything", "Satellite" and "Various Methods Of Escape" all support these really clean vocals from Trent as well as large explosions of chorus. Near the end of the album, "In Two" brings back some hard electronic beats that reminded me of NIN's earlier material but now there is some robotic vocal effects running throughout the song as it also spends some time drifting into the atmosphere before being ripped back down to earth with an ending assault of instruments.
Hesitation Marks is not the second coming of Nine Inch Nails nor should that be the expectation. It is however a solid return for Trent and the band because it sounds current. The album is not stuck in the past and has many new paths for Nine Inch Nails. I will admit that I would have liked to hear a bit more grit and edge with these songs because ultimately Hesitation Marks never goes in for the kill. You never hear Reznor stretch his vocals or ever feel like the sonic attack can't be contained. I realize that those days are probably in the past for Nine Inch Nails but they make up for it in other areas as Hesitation Marks is one of the best sounding records. You can tell that Reznor treated this record like a soundtrack that told a story because the tracks work together and the flow of the album is spotless. All of it still could not muster up an album of the year but this album still has many strengths. Nine Inch Nails is definitely back in business and Hesitation Marks is the proof that there are plenty of tricks left up Reznor's sleeves!
Key Tracks: "Came Back Haunted," "Satellite" "In Two"
Artists With Similar Fire: Atticus Ross / David Bowie / Tool
Nine Inch Nails Website
Nine Inch Nails Facebook
Columbia Records
– Reviewed by Christopher Anthony
Latest posts by Christopher Anthony
(see all)