J. Roddy Walston & The Business


Essential Tremors
ATO Records [2013]



Fire Note Says: J. Roddy Walston & The Business show why they are one of the best bar bands in the land!
Album Review: There is something about the raw sounding J. Roddy Walston that I just enjoy. His relaxed style bar rock has many ingredients that include southern rock, Led Zep grooves, power pop shine and a touch of Motown soul. All of these components mix together for the most consistent J. Roddy Walston & The Business release yet with Essential Tremors.
A free wheelin' vibe like this potentially could get you lost but on Essential Tremors the music is controlled chaos at its best. "Heavy Bells" kicks the record off with a nice calm Southern styled vocal from Walston until 48 seconds in when the chorus hits and J. Roddy delivers an out of nowhere throaty yell "The heavy bells, the heavy bells, the heavy bells are tolling out a tune" which will make you jump straight up with a fist pump ready for the next line. It is an adrenaline filled song that is just a preview of what J. Roddy Walston & The Business has in store for you. The raise the roof piano rocker "Marigold," will have you singing along in seconds while the tribal sounding guitar riffs embedded in "Sweat Shock" keep the party rolling.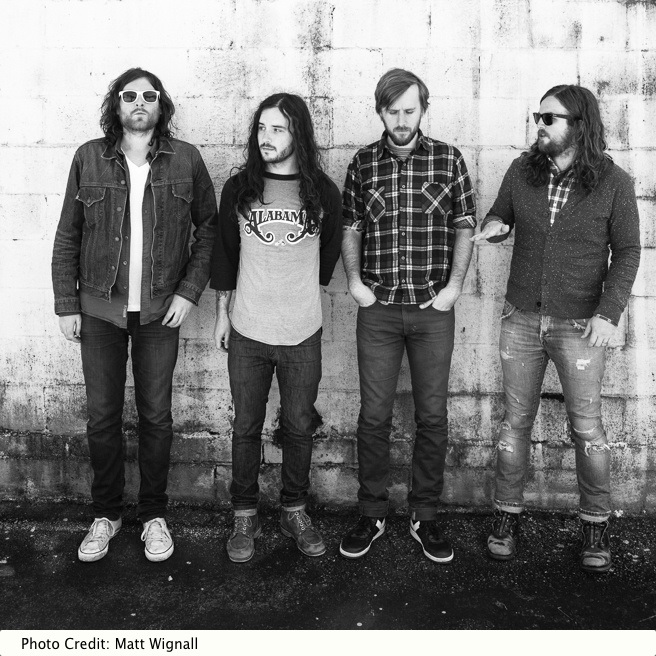 J. Roddy Walston & The Business is a hard band to describe just because they come at you with so many different styles. The ballad "Boys Can Never Tell" once again shows off another side of this group that I did not know existed while the closing "Midnight City" has some swaying soul moments that cap off a rocking experience with the boys. J. Roddy Waltson is all about the music on Essential Tremors which is why I will keep coming back for more!
Key Tracks: "Heavy Bells", "Sweat Shock", "Hard Times"
Artists With Similar Fire: Kings Of Leon / The Replacements / Alabama Shakes

J. Roddy Walston Website
J. Roddy Walston Facebook
ATO Records
-Reviewed by Christopher Anthony
Latest posts by Christopher Anthony
(see all)