Spineriders


Hello Future Tinglies
Misra Records [2013]



Fire Note Says: Archival release from Jason Molina's first band benefits a great cause.
Album Review: Spineriders were a four piece band hailing from Lorain, Ohio in the late 80's early 90's. Consisting of bandmembers, Todd Jacops, Mike McCartney, Jason Molina, and Carl Raponi, they recorded Hello Future Tinglies in 1991 and it is now being released on cassette and digitally by Misra records. All proceeds from the release go to the Musicians Emergency Medical Association. Take a look at the members of the band again…go ahead, I'll wait. Yes, that's right, this is Jason Molina from Songs:Ohia and Magnolia Electric Co., and this is his first band. If the fact that all proceeds are going to help Musicians and their medical bills isn't enough to entice you to buy this tape, the fact that you are now privy to an early glimpse into the development of one of the greatest songwriters of the last 20 years or so, should probably be more than enough to get you to check this out!
Spineriders were a nifty little punk band, who sound a lot like some of the old SST bands from the early to mid 80's, except that maybe the guitars crunch in a more 90's metal way. But this is good old fashioned teenage punk rock, with a slight twinge of jazz and psychedelic influence. A good 50% of the album is instrumental, and though the band was young, they play together as if they were much older. The rhythm section consisting of Molina and Raponi lock instep with each other well, and really drive the music. Dual guitarists McCartney and Jacops complement each other well, and McCartney's vocals are all attitude and sneer. Molina also capably handles the backing vocals. I know I was surprised that someone as immensely talented as he was, was not front and center from the beginning of his career.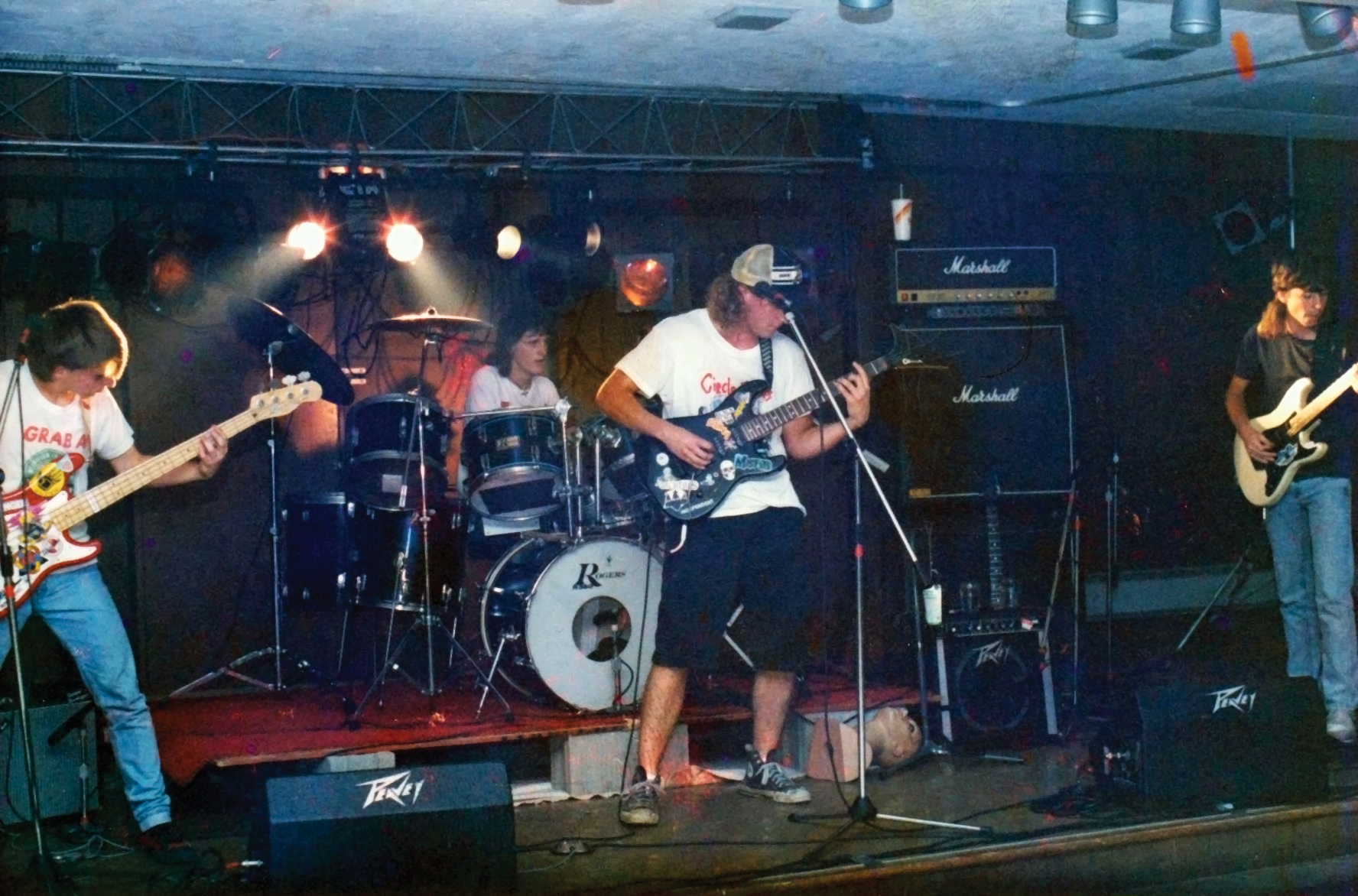 It's not often that music lovers get access to this sort of vault material, so kudos to everyone involved with allowing us to take an alternate look in the career of the late Jason Molina. I really did not expect to enjoy this record as much as I did. I figured that listening to Molina's high school band would be a painful experience, but this wasn't your ordinary young band, they actually had talent! Hello Future Tinglies was recorded professionally, so no lo-fi sketchy basement recordings of band practice here, this not only sounds good, it is good. Sure they sound young, but they had taste, and they knew how to make interesting music, it only takes one listen to hear that.
Key Tracks: "Stupid", "Acid Man", "Instrumental 2"
Artists With Similar Fire: Minutemen / Fugazi / Butthole Surfers
Spineriders Website
Spineriders Facebook
Misra Records
-Reviewed by Kevin Poindexter
Latest posts by Kevin Poindexter
(see all)