O'Brother


Disillusion
Triple Crown Records [2013]



Fire Note Says: O'Brother opens up for experimentation on their second LP.
Album Review: When I looked up O'Brothers' previous LP Garden Window I saw phrases such as this: Instant classic; Metal album of 2011; grandiose and loud; stellar debut. As a result, I was really excited to see what all the fuss was about. Garden Window took raw power, grinding textures, and an emerging confidence that played over a whopping sixty-three minutes. So their follow up Disillusion should really have me jumping for joy. The Atlanta, Georgia band really take on an immense task by combining the likes of Queens of the Stone Age, Radiohead, small hints of The Mars Volta, High On Fire, and Alice in Chains to take their sound to an expansive new level—but it also seems these heavy post-rockers may have lost something in the process.
I'm definitely a man that can appreciate ambiance, atmosphere, and mood. I've taken on albums such as the morosely stripped Grouper, the cryptic twists of Elusive Parallelogram, and the ever-theatrical Blackout Beach. That might be why "Come Into The Divide," Disillusion's opening track, was so inviting to me, setting the stage with its haunting falsetto and starry sky guitar lines. "Context" goes for a varied Alice in Chains alt-rock feel with its echoed vocal lines and sharp wolf bite leads. It's also worth noting that as "Context" surges on you can hear the traces of High On Fire's earlier sludge work. All is not well, however. My main beef with Disillusion is its length, lack of brutality, and progression. I've read other reviews that praise Disillusion for it's perfect blend of styles, but I found myself fading in and out of attention the sixth time I listened to the album. I felt lost while drifting through the album, one example being fifth track "Path of Folly." O'Brother play their parts well with a trance-inducing whirr of guitar undulating throughout the song. But it lacks the dynamics of brutality and aggression in the form of a payoff—unlike, say, The Deftones, who are experts when it comes to playing with beauty and raw fury. "Oblivion" seems to get lost in its length of more than nine minutes, though it does deliver a powerful wake up call with its gung-ho intro and progressive tendencies. But the almost three minutes of spacey interlude just isn't interesting, falling back on cliché tropes and nearly diminishing the two-minute climatic ending. There wasn't much appeal for me in the final three tracks either. The title track starts out in space but as the song progresses gets decidedly more FM nu-metal rock radio (the fuzzed shouts made me think Powerman 5000), and final track "Radiance" goes for a cathartically lucid finish but feels like too little too late.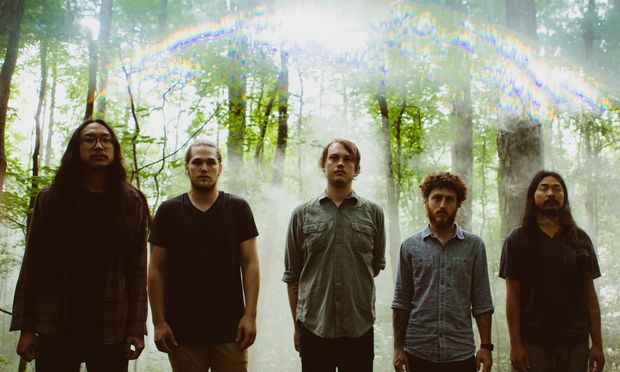 Disillusion really seemed to give me some troubles, even though I really really really wanted to like it. It made me reflect as a post-rock fan, a metal fan, and a progressive fan: Why is Sleep's monolithic Dopesmoker so memorable? Why does the sporadic nature of Deloused in the Comatorium stick with me? What makes Godspeed You! Black Emperor such an adventure? The answer for all of these albums and artists is a raw, vivacious thirst, one with substance, wonderment and surprise. That's what seemed to be lacking here a lot of the time. O'Brother's Disillusion has its appeal, but if I had to say, for now stick with Garden Window.
Key Tracks: "Come Into The Divide" , "Context" , "Transience"
Artists With Similar Fire: High on Fire / Alice In Chains / Sainthood Rep
O'Brother Website
O'Brother Facebook
Triple Crown Records
-Reviewed by Christopher Tahy
Latest posts by Christopher Tahy
(see all)