SKATERS


"I Wanna Dance" b/w "Armed"
Warner Bros. Records [2013]


Here is an interesting 7-inch from the New York City-based SKATERS that are on major record label Warner Bros. I only call it interesting because typically a buzz band like this does not often get a single pressed unless for special occasions. Regardless, I applaud WB for pressing this single as we await the band's debut record because I will admit that it was the last 7-inch I would have expected to show up in our mailbag.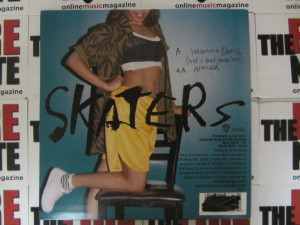 The A-side, "I Wanna Dance (But I Don't Know How)" is a catchy number that infuses a bit of Strokes with The Clash. It has all the right components to be huge and shows real potential. The B-side, "Armed", shows a different side of the band as it brings the energy level down a notch and almost has a drone type of beat in the background with vocals that just come in right above the instruments. It is a track that is much more psychedelic new wave like DIIV or some pieces of Tame Impala.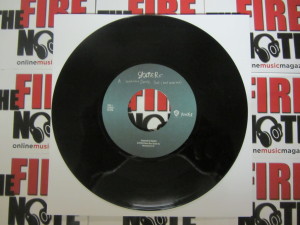 The jacket is a normal cardboard cover with art on the front and back. This 7-inch is a nice standard black and should be available at your favorite record buying location. This is a band that may break the stereotype of major labels especially for a debut because their music appears to be focused and their sound seems very 2013. Time will tell!

SKATERS Website
SKATERS Facebook
Warner Bros. Records
-Feature by Christopher Anthony
Latest posts by Christopher Anthony
(see all)