Little Comets


Life Is Elsewhere
Dualtone Music Group [2013]



Fire Note Says: Little Comets' indie pop leaves a sunny impression on Life Is Elsewhere.
Album Review: The UK's Little Comets second LP Life Is Elsewhere was actually released in Great Britain about a year ago. Here in the U.S. we now get the chance to give this album a listen through a domestic release. Little Comets is a trio consisting of Robert Coles, Michael Coles, and Matthew Hall. Their sound could be described as indie pop, with a heavy Afropop influence. While the sound is reminiscent of Yeasayer or Vampire Weekend, it also has the manic frenetic feel of Passion Pit.
"A Little Opus" gets Life Is Elsewhere off to a fast start. It's impossible to listen to the song and not get lost in its euphoria. Percussion takes the spotlight with guitar filling in the gaps. Vocals are harmonized and sung in a way that coalesces with the syncopated beat. The next track "Jennifer" keeps up that stuttered beat and quick pace. There's a sunny chant of an interlude between verses; the word "taciturn" is frequently used and I'm not sure that's one I hear too much in indie music. "Jenny" would fit right into the Vampire Weekend catalog.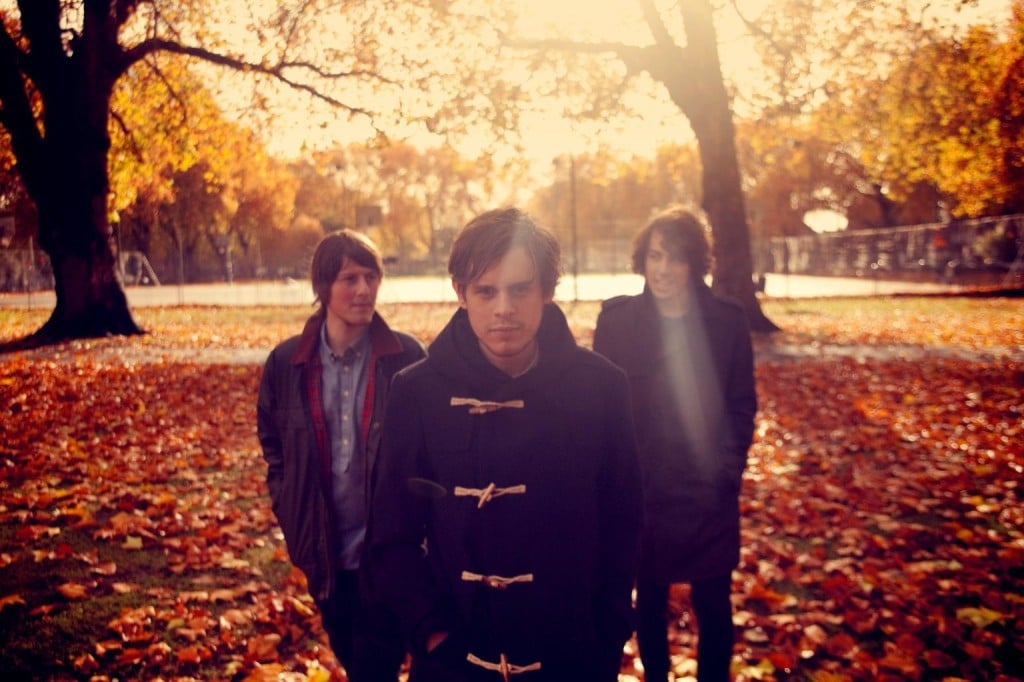 The album pauses a bit with the groovy "Bayonne." While the pace slows the overall structure of the song resembles that of the album's first two tracks. It is not until track 11 (of 14) that Little Comets experiments with that sound or formula. "Woman Woman" is sparse, stripped down, and shines as a result of that restraint. I would've liked to have seen this placed more mid-album to diversify the listening experience as a whole.
The first time I listened to Life Is Elsewhere I loved the first half but then needed a way to cleanse myself of its intense sunniness. The last four tracks serve that purpose but it's almost as if the band lacked confidence to interweave the more sober-sounding songs into the rest of the album. Nevertheless it's evident that Little Comets know how to craft an indie pop song and they play with an enthusiasm that can be difficult for others to capture in a studio recording.
Key Tracks: "Jennifer," "Bayonne," "Woman Woman"
Artists With Similar Fire: Yeasayer / Vampire Weekend / Passion Pit
Little Comets Website
Little Comets Facebook
Dualtone Music Group
-Reviewed by Matthew Heiner
Latest posts by Matthew Heiner
(see all)