Rare High


3 EPs / Hot Reason
Self-Released [2013]



Fire Note Says: If you like your music lo-fi and insanely catchy, check out these releases from Rare High.
Album Review: Dean Wells, the man behind Rare High, is a pop genius. Let's just get that out of the way right now. Whether it be as The Capstan Shafts, Loud Springs, or now Rare High, he has shown a remarkable ability to crank out lo-fi gems at a pace and of a quality that at one point even rivaled the prodigious output of Robert Pollard. For me personally, he hit an absolute peak with the 29 song lp Environ Maiden in 2007. That particular album sounds like it came out of an alternate universe where Tobin Sprout recorded Alien Lanes as a solo record. It is ridiculously good and I can't possibly recommend it more, go find it.
After the demise of the Capstan Shafts sometime after the release of Kind Empires in 2011, Wells went quiet, surfacing seemingly out of nowhere in 2012 with a new project, Loud Springs, who in quick succession released 3 eps on Bandcamp and were never heard from again. A year passed, and then suddenly 3 new eps were posted in quick succession in July of 2013, followed by a proper album at the end of the month. Has Wells completely fired up the engines again and can we expect him to start putting out records at his former breakneck pace? It's probably too soon to tell, but so far between the new album, Hot Reason, and the new eps, entitled Rare High, Rare High 2, and Rare High 3, we have a really solid start to a great new project.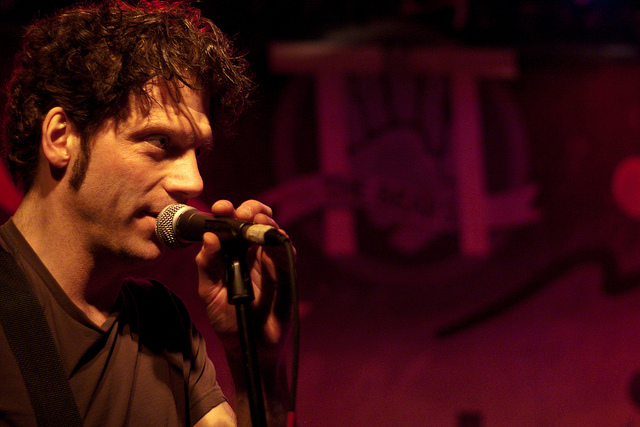 The ep's are each 4 songs long, and run less than 7 minutes total for each ep. The songs on the eps sound pretty spontaneous, almost like Wells, wrote them, worked his parts out, and hit record. Even though he is a one man band, these tracks feel like they were recorded live in the garage. The guitars are distorted and loud, and the drums pound heavy. His voice really sounds like a british Tobin Sprout, and his gift of melody is sublime. The songs fly by before you know it, and leave you wanting to hit repeat instantly. Playing all three eps in a row is the only way to go, it feels like a full length (well a full length for Wells at least, but more on that in a minute) and works really well as an appendix to the proper album. "Leave Astounding" and "Sullen Leers" were the two biggest standouts for me on the eps.
Hot Reason is a 12 song album, that flies by in just a hair under 16 minutes, yet this is no hardcore punk album like OFF! or Circle Jerks. This little 12 song pop album is exactly as long as it needs to be. Songs flow right into each other, and without looking, you aren't always sure when one ends and another one has started. Some might find it all a bit samey, but I like it like this. It's a nice concise intro into he band, and really into all of the bands Wells has been affiliated with. It's a bit looser than The Capstan Shafts were on Environ Maiden, but it does call to mind Euridice Proudhon, which is my second favorite record by them. The songs may sound loose, but by no means do they sound half baked, these are fully formed little pop gems that get in and get out before you know it. Some songs are under a minute, and there isn't a single one here longer than two minutes. It's a fun thrill ride of a record. Give "Cosmic Stray" or "Forgiving Light" a listen to hear what I'm talking about. If you like your music lo-fi and catchy, it is imperative that you download Hot Reason immediately!
Key Tracks: "Sullen Leers", "Cosmic Strays", "Confirmation Bias Baby"
Artists With Similar Fire: Guided by Voices / Grifters / Sebadoh
Rare High Website
-Reviewed by Kevin Poindexter
Latest posts by Kevin Poindexter
(see all)