Travis


Where You Stand
Red Telephone Box [2013]


Fire Note Says: After a five year hiatus, Travis are back with the breezy Where You Stand.
Album Review: I still scratch my head over the lack of success by Travis as the band helped pave the way for groups like Coldplay, Muse, Keane and Snow Patrol. The band's UK breakout album, The Man Who (1999), is still one of the best records to come out of the post-Britpop scene and a personal favorite that I will always list near the top from that decade. That sets an interesting stage for the band's first record in five years – Where You Stand. I say that because not only have Travis been declining in popularity but their last record, Ode To J. Smith (2008) was a big rock production that almost put the group out to pasture.
Not that Travis can't rock because they have in the past all the way back to their debut Good Feeling (1997) but their melodic, thoughtful and somewhat sad songs is what won them album of the year in 2000. Over the years they have tried several different combinations of this formula but have always kept their core very familiar. With all that said, Where You Stand is a successful grounding for the band and a return to a sound that long time fans have consistently enjoyed. "Why did we wait so long?" is the question raised on the lead track "Mother" as frontman Fran Healy and the guys feel and sound like a band that has aged gracefully and totally removed from any outside pressures. This is the immediate success on Where You Stand as the rolling number is a breath of indie Brit fresh air.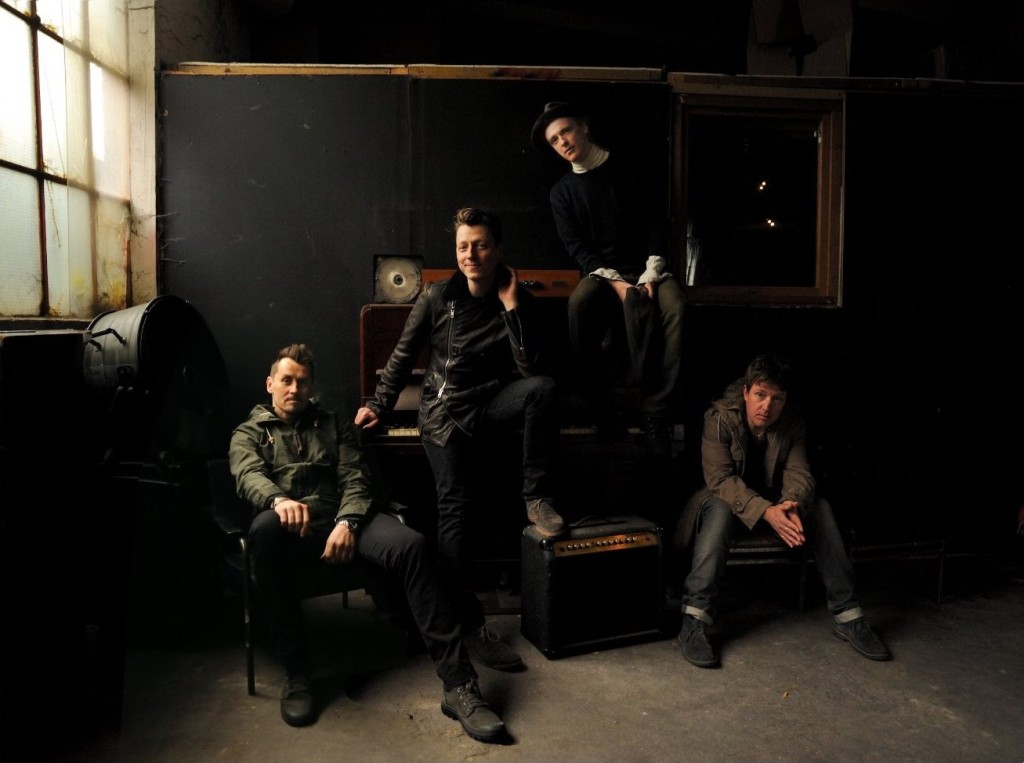 This album does find the band changing some pieces from the standard formula as Travis relies more heavily on Healy's soaring voice to carry tunes rather than bigger hooks. Travis also integrates nicely into a softer sound which finds them embracing their style instead of masking it like several of their later era records. This is highlighted on the pulsing slower tempo on "Warning Sign" that is one of the tracks on Where You Stand that gets in your head. Its layered vocals are memorable and during the final third there is a crowd call out "heeey" as Healy simply asks over and over "where you going wrong?" It is a track that switches up its structure mid-song and really works for the band.
A few other avenues on Where You Stand are not as lucky. Travis experiments some on "Another Guy" which has a repetitive guitar and drum beat rhythm that seems to interfere too much with their sound and the song's structure to be a keeper. "New Shoes" is another track that changes things up with its trippy electronic backdrop. Needless to say the change does not do the song much justice and does not work for Travis. I can give Travis credit for trying to evolve but these two tracks feel somewhat forced and too far outside their comfort zone.
After five years, Where You Stand will be a welcome back for Travis fans as its breezy delivery is one that has staying power. It definitely takes several spins for the record to catch because it is not as immediate as some of their earlier records but still has upbeat foot tappers like "On My Wall" that highlight Travis' strengths. There are still some missteps here but they are minimal and Travis once again shows that they are a band with a lot to say. Where You Stand just may be their best record since 2001's The Invisible Band, so if you are a fan on the fence – I would say jump in, relax and just let the album play!
Key Tracks: "Moving", "Warning Sign" , "On My Wall"
Artists With Similar Fire: Gomez / Embrace / Noel Gallagher's High Flying Birds
Travis Website
Travis Facebook
-Reviewed by Christopher Anthony
Latest posts by Christopher Anthony
(see all)