Jake Bugg


Jake Bugg
Mercury Records [2013]




Fire Note Says: At only 19, Jake Bugg electrifies the indie/rock scene with his self-titled, debut album.
Album Review: It's hard to believe Jake Bugg is only 19. His deep voice and timeless rock music are comparable to Bob Dylan, the Beatles, and Johnny Cash. At 17, Jake Bugg was chosen by the BBC to appear at the 2011 Glastonbury Festival, and then given a contract by Mercury Records. His self-titled debut album was released on October 15, 2012 and reached number one on the UK album chart.
Jake Bugg's voice is pure and gritty, like its been drug through the dirt a few times. His music is solid rock, with roots in folk, indie, and the blues. His lyrics, largely co-written, display both maturity and teenage angst.
The album's first four numbers are electric rock songs, with hints of rockabilly. Jake Bugg immediately sucks you in with "Lighting Bolt," a lively, fast song with upbeat vocals and fiery guitar melodies. Easily the album's most popular release to date, it sings about chances, fortune, and being "in the path of the lighting bolt." Next, "Two Fingers" continues the spirited beat, but at a slightly slower pace. Displaying maturity, and glimpses of a hard-knock past, the lyrics are piercing, starting off with "I drink to remember, I smoke to forget, some things to be proud of, some stuff to regret" and leading to the chorus:
"So I hold two fingers up to yesterday, light a cigarette and wish the world away, I got out, I got out, I'm alive but I'm here to stay."
Not slowing down, the album's electricity picks up with "Taste It." Even faster than "Lightning Bolt," it uses passionate, quick guitar playing paired with equally fast vocals, slowing down only slightly with each chorus. The message is more carefree, ending each verse with "but I've never felt more alive."
The album's fourth track, "Seen It All" uses relaxed vocals, but keeps the familiar, racing beat of previous tracks. Written more as a story, the song talks about a wild night in which the singer "took a pill or maybe two" and reflects "I've seen it all, I've seen it all, now. I swear to God I've seen it all, nothing shocks me anymore, after tonight."
Transitioning to slower, softer songs, "Simple As This" has very little beats or hurried vocals. The song's message is somber and regretful, leading to "Country Song," an even more relaxed song. It's acoustic, almost a lullaby, and is very short and sad, singing about missing someone and time passing. Next, "Broken" is also somber, telling us about a crippling relationship. Broken, it expresses feelings of "I am one," painfully; then, it gets catchy and rhythmic in the chorus starting with "down by the people if they let you breath," adding in slight variations to the story as the song goes.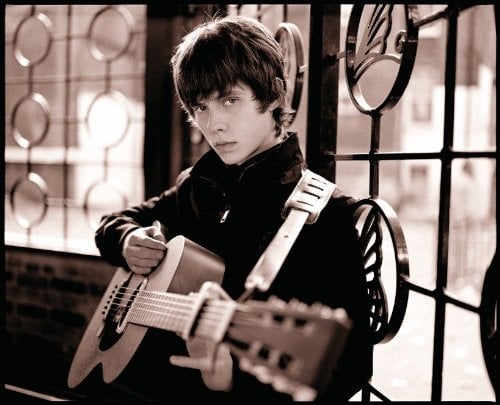 Speeding back up with "Trouble Town," Jake Bugg brings the fast, lively beats and rockabilly energy back from the beginning of the album. It paints a scene with the opening verse "stuck in speed bump city, where the only thing that's pretty is the thought of getting out." Things quickly get worse with bridges like "sitting on the pavement, boy you missed your payment, and they're gonna find you soon."
Echoing hits of past rock legends, "The Ballad of Mr. Jones" has hints of the Eagles and Counting Crows. It has a different sound, unlike any of the album's other tracks, with softer beats, echoes, and unsettling tones and vocals. Remorsefully, it tells a story about a jury and people getting away with bad things, apologizing to Mr. Jones about "a whole lot of people out there and they're all running free, some will care and some will steal the last breath that you breathe. From you. From you."
Another lullaby-like song, "Slide" sings about seasons and relationships changing. It has a sense of story and memorable lyrics like "I've been thinking about the way the world turns, and my stomach churns," slowing way down at various points in a simple, reflective moment. A slightly faster, higher-level song, "Someone Told Me" is similarly soft, sang and played with higher notes and more objective, matter-of-fact conviction. There are very little words. The song is simple and repetitive, ending with a sad whisper "fell in love and all I did was cry. Oh. Oh."
"Note To Self" is a soft, pretty love song, adding back in the twang and rockabilly. It starts off slow, adding in more rock as it goes. It straddles a lullaby and a rock song, with heartfelt writing like "girl you've been forgetting, just how special you really are." Less carefree, "Someplace" is pleading and wanting, explaining "I want to go someplace and find you there." The soft verses are paired with the louder, dramatic chorus. Its lyrics sting with the words:
"And, yes, you just run to him
And I'll be down on my knees begging you,
Begging you, don't I love you"
The album ends with the ironic, rustic "Fire." It has the crackling fuzz of historic radio and sounds a bit like Neil Young. The short song gives the album a nostalgic, fun ending.
Jake Bugg's debut album is hopefully only the beginning of an exciting music career. Yet to reach widespread fame in the United States, the young musician is slowly gaining speed with his authentic, fiery rock songs and slow, heartfelt ballads.
Key Tracks: "Lightning Bolt", "Two Fingers", "Trouble Town"
Artists With Similar Fire: Johnny Cash / Bob Dylan / The Lumineers
Jake Bugg Website
Jake Bugg Facebook
Mercury Records
-Reviewed by Michelle Morgan