No Age


An Object
Sub Pop Records [2013]




Fire Note Says: No Age continues to perfect their garage psychedelia sound with An Object.
Album Review: Los Angelinos Randy Randall and Dean Allen Spunt (the two principals of No Age) return with their fourth long-player, An Object. The album title is an interesting statement – I was expecting just about anything going into this one. That nondescript, attention-shy moniker betrays the stellar work and I have a feeling that is what No Age was shooting for.
This is how you make a modern punk album. That punk influence is evident right away but is never the only sound that you hear on the album. One of the keys to this divergence from the genre's formula is the restraint found throughout. Album opener "No Ground" goes from 0 to 60 in 5 seconds, but then never tops that speed. My body kept waiting, wanting for the speed to increase but it never did. I have no doubt that No Age could go the route of a band like Japandroids but they recognize that it has been done. Instrumentation is alternately sparse and diverse on the album, with bass and guitar trading the spotlight in "No Ground." An Object hits top speed with tracks "C'mon, Stimmung" and "Lock Box." You'll notice that these aren't even the key tracks I've noted – they're great tracks but the atmospheric songs steal the show.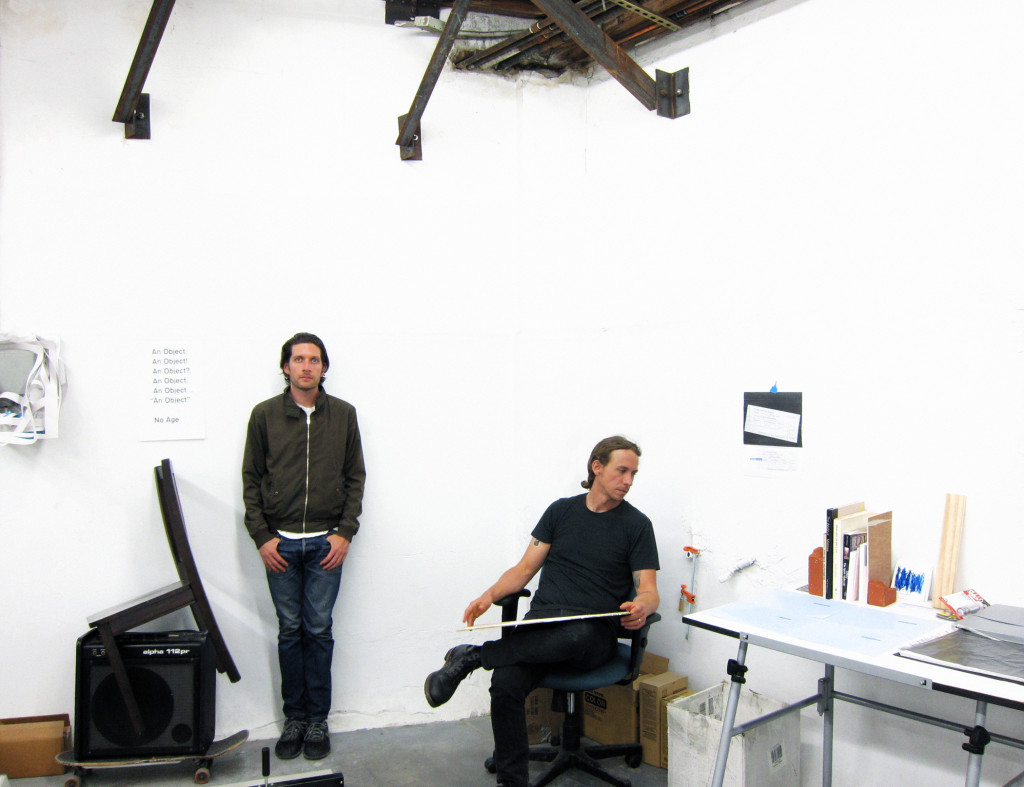 "An Impression" is the track that captures the essence of An Object. The lyrics – well I'm not sure I quite understand them but it appears that Randall and Spunt were staring at a Seurat painting like Ferris, Cameron, and Sloane. In fact, someone should splice this song into that scene in Ferris Bueller's Day Off. The strings (how punk is that?!) tie the song's loose ends together. It lasts only two and a half minutes but does leave quite the impression (sorry, I had to – like countless others will). "Running From A Go-Go" has striking lyrics that hint at the underlying themes in An Object – isolation and loneliness. There's a lot going on in this song musically but it never has the feeling of being too busy or overstuffed. That's a tough task to pull off, and No Age does it without breaking a sweat.
All eleven of the tracks on An Object have purpose and unique offerings. Some indulge the punk leanings that inform No Age's foundation. Others allow you to catch your breath. And the standouts create a moody, tense atmosphere. It would seem that the restraint that No Age shows would detract from that tension, but it only serves to crank it up. An Object is a complete album that finds a band hitting its peak.
Key Tracks: "No Ground", "An Impression", "Running From A Go-Go"
Artists With Similar Fire: The Ramones / Sonic Youth / Dinosaur Jr.
No Age Website
No Age Facebook
Sub Pop Records
-Reviewed by Matthew Heiner
Latest posts by Matthew Heiner
(see all)