Subways On The Sun


The Honeymoon Stagecoach
Self-Released [2013]



Fire Note Says: Well-produced, melodic debut gives plenty of nods to their Seattle forerunners.
Album Review: Catchy hooks: check. Solid guitar riffs: check. Crystal-clear production: check. No, it's not psych, garage, metal, or progressive, but Seattle-based Subways on the Sun have crafted an immaculately-arranged and satisfying debut album that pays homage to both their hometown and the decade in which it became ground zero for rock (the 90s, in case you were wondering). While the band tends to play it a little safe at times, The Honeymoon Stagecoach is a promising, high-energy first album that hints at even better things to come.
The core of Subways on the Sun's sound is the guitar combo of lead vocalist Erick Newbill and Lars Katz. The two trade riffs and lead lines, weaving a dense tapestry of distorted rhythm chugging, fluid solos, and screeching feedback—but the production is so well-done that you can hear every chord chime away into the ether. The rhythm section is no slouch either, with bassist Nick Barber and drummer Andy King feeling totally locked-in on every track. The result is a sound that seems mainly influenced by 90s guitar rock, with Smashing Pumpkins, Blur, and fellow Seattleites Sunny Day Real Estate coming to mind, albeit in a slightly slicker, more pop-friendly way.
The album roars out of the gate with the one-two punch of the instrumental title-track intro and "In a Dead Room," which combines elastic guitar lines and a chunky rhythm with an earworm of a melody, with Newbill singing "I will not fear / I will be strong / If you'll be here / When I have settled down again." There's some interesting feedback experimentation in the bridge and the guitars shift tones multiple times, meaning you'll catch new things each time you listen. The only problem with this track is that it pops up so early—it's by far the best track on the album, and though the others are great as well, its placement at the album's beginning means that everything that comes after pales somewhat in comparison (especially some of the softer, pop-oriented tracks).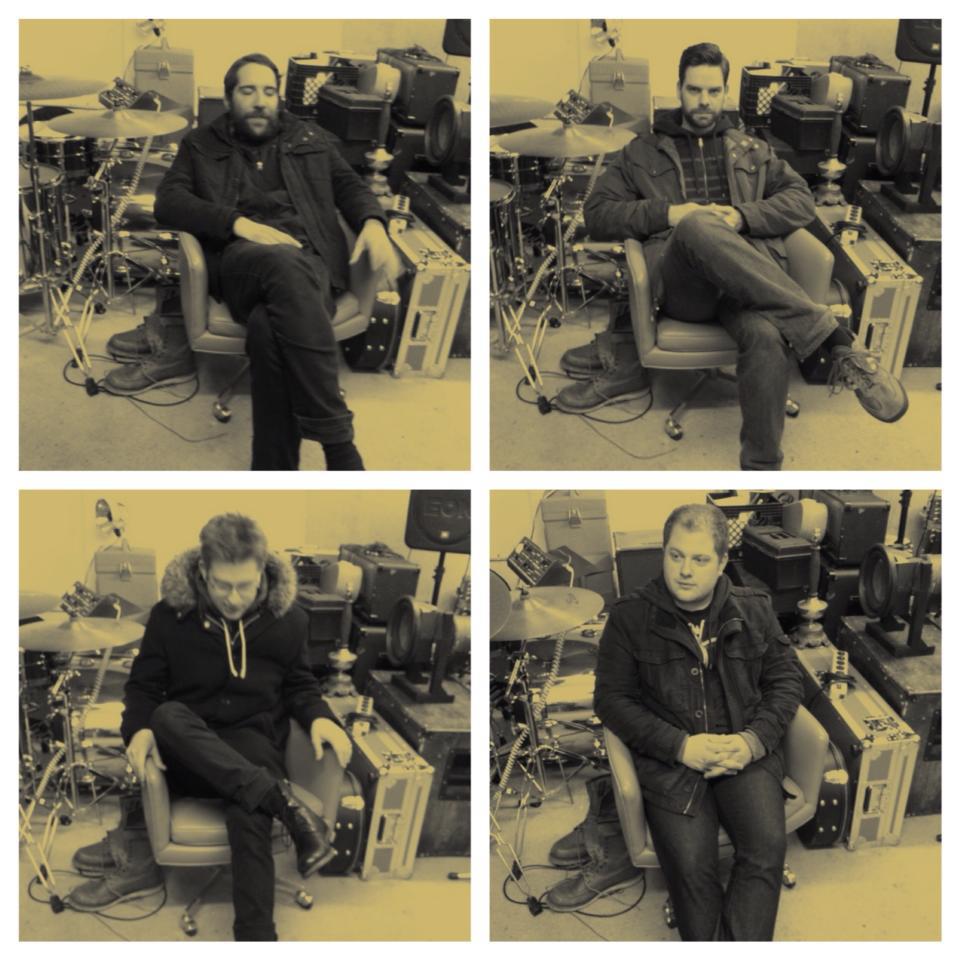 There are quite a few other highlights, though: "Electric Eyes" features some more sonic experimentation, and though Newbill's verse vocals feel a bit contrived, the overall result leaves you hoping the band will continue to try new things. "My Split Mind" is another catchy pop-rocker, one that does manage to almost reach the standard set by "In a Dead Room," as does the 'oldest' track here, "Softer Light," which was released in an earlier form on a benefit compilation a few years back. This track, along with a few others, recalls Newbill's and Barber's former band Fair (which is a good thing) but is different enough to make it distinctively Subways on the Sun. "Sincerely I'm Alright" features some nice vocal harmonies and synth work, and "Stop My Running" lets Barber get his boogie on, with a distorted bass riff and a Death Cab-esque vocal in the verses. The album ends on a high note with the guitar anthem "The Night We Fell Down," which swings for the nosebleeds with its U2 chug-and-chime guitar married to an understated vocal.
While not every track is a total winner, there's more than enough creativity and talent here to warrant a listen. When you realize that this is both the band's first album together and it was self-produced, the feat is even more impressive. All aboard The Honeymoon Stagecoach!
Key Tracks: "In A Dead Room", "My Split Mind", "Electric Eyes"
Artists With Similar Fire: Jeremy Enigk / Smashing Pumpkins / Death Cab For Cutie
Subways On The Sun Website
Subways On The Sun Facebook
-Reviewed by Simon Workman
Latest posts by Simon Workman
(see all)