Winter Makes Sailors


Moving On
Anyway Records [2013]



Fire Note Says: Columbus, Ohio band delivers an intoxicating pop album.
Album Review: Sean Gardner is the main man behind Winter Makes Sailors. If you live in Ohio, you have more than likely seen him in one of the many bands he has played in, Denovo, Kopaz, Melty Melty, Bookmobile, The Receivers, and The Kyle Sowashes. On Moving On, Gardner settles into an intoxicating sunny orchestrated pop groove, with some light psychedelic touches. The band straddles the line between The Shins and some of the great Elephant Six bands like Elf Power and The Glands as well as conjuring the spirit of Elliott Smith's finest moments.
"On the Beach", is about as upbeat of a pop song as you are going to hear. It has a nice Shins feel to it, but, the backing horns really make the song for me. They add a nice counter point to the vocal melody, punching it up a notch or two on the toe tap-ability meter. "She Carries Secrets" finds the drummer picking up the tempo, and the rest of the group follows along, this one is cut from the same cloth as 'On the Beach". I'm a huge sucker for this sort of music, it is right in my wheelhouse. "Take Me West" drops the tempo down a bit, but keeps the pop flowing. The whole album has a great flow to it. The band never seems to settle into one gear for too long, they are constantly mixing tempos and styles. It sounds like an album, and not just a collection of songs. The subject matter deals with universal themes of love and travelling and as the title would obviously suggest, moving on. The title track is a near six minute epic that calls to mind XO era Elliott Smith, the song's extended fade out sees the return of the horns, which really help to drive the emotional weight of the song home. This song is orchestrated pop at its finest and a must hear.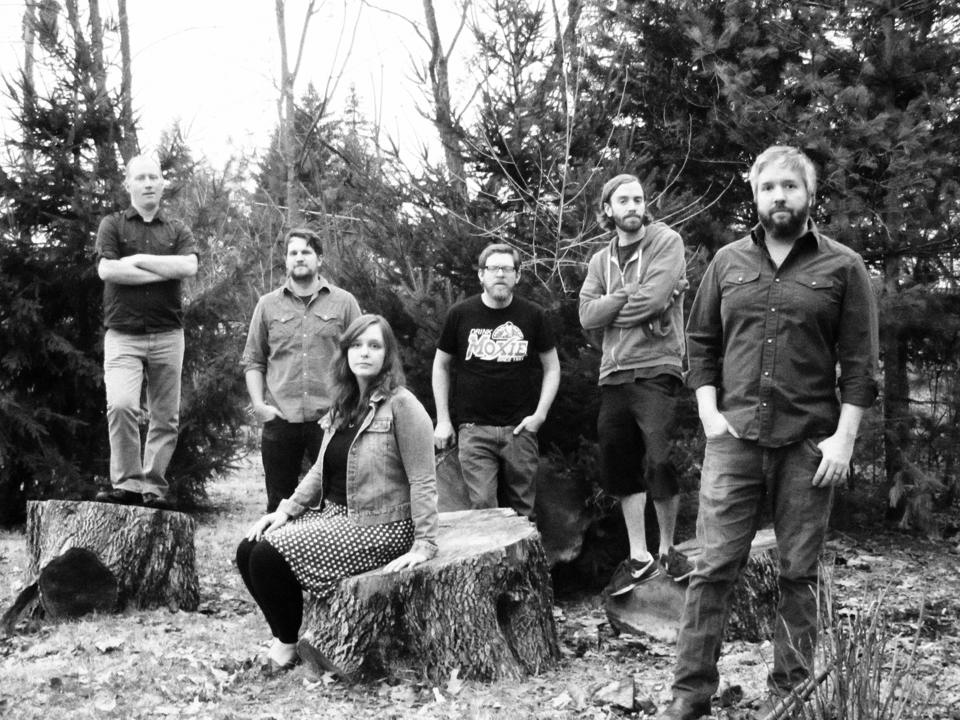 Moving On will satisfy the music fan in you that was disappointed with Port of Morrow. I really like this record, and I suspect you will too if you give it a listen. Gardner plays out both with the band and solo on a fairly regular basis in the Columbus area, I suggest you check him out if you are in the region.
Key Tracks: "On the Beach", "Moving On", "She Carries Secrets"
Artists With Similar Fire: The Shins / Elf Power / Elliott Smith
Winter Makes Sailors Website
Winter Makes Sailors Facebook
Anyway Records
-Reviewed by Kevin Poindexter
Latest posts by Kevin Poindexter
(see all)