Gladiola


Off You Go
Self-Released [2013]



Fire Note Says: Gladiola's third album Off You Go is a mode.
Album Review: Gladiola is an independent band in the truest sense. They self-produced and self-released their latest LP Off You Go. The band is based out of Massachusetts and consists of Bill Madden-Fuoco (vocals and guitar), Chris Regalia (bass), David Mohs (drums), and Jess Madden-Fuoco (vocals). Bill Madden-Fuoco "moonlights" as a high school English teacher and this shows in the music. I was most reminded of two others hyperliterate artists, Dan Bejar of Destroyer (and The New Pornographers) and John Darnielle of The Mountain Goats. Madden-Fuoco's actual voice sounds a lot like these two men as well. If you enjoy these two bands Gladiola will be a revelation to you and is well worth checking out.
The music on Off You Go can be described as guitar-driven chamber pop. Pianos, saxophone, and strings often pop in and out of the album. Gladiola does a great job of building to a climax in most of their songs – having a female backing vocal makes each chorus swell. "Your Biography" starts with a bit of guitar distortion and then enters pleasant jangle-rock territory. Appropriate to the title of the song, the lyrics evoke a storytelling sentiment that transports you back to adolescence.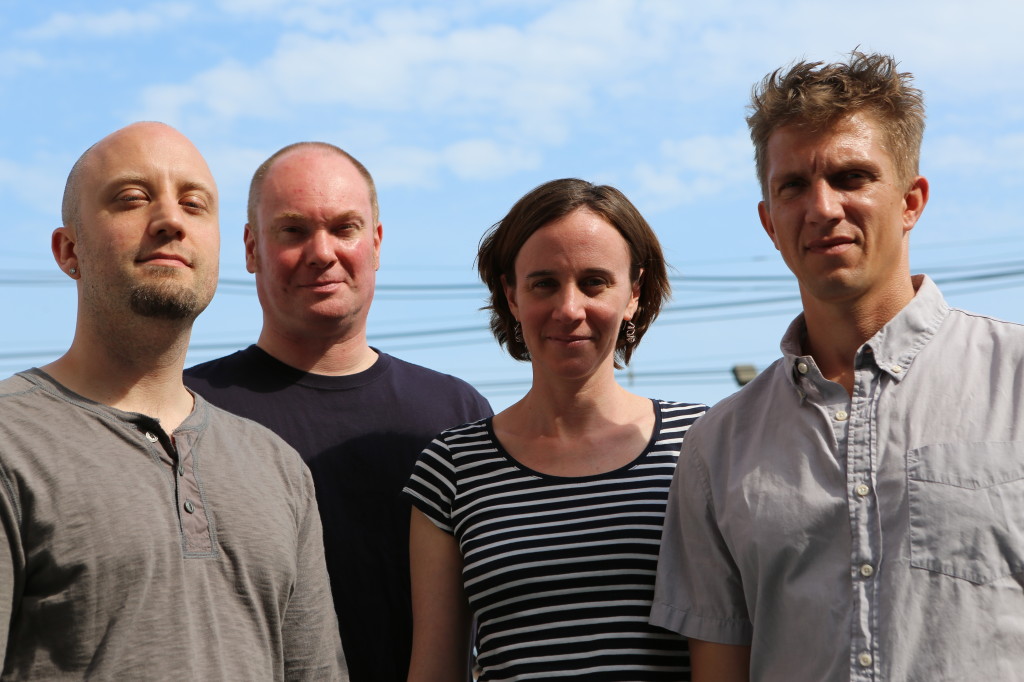 One of my common concerns when listening to full-lengths is the lack of diversity to be found. This cannot be said of Off You Go. "Breaking Into The Pool" is a harder, faster jangler that evokes Guided By Voices or R.E.M. It was actually eerie how much the guitar riff in the chorus felt familiar. Following track "Birdman" has a syncopated beat to it that gives it a light ska sound. The common thread that connects the album is Madden-Fuoco's voice. I would've liked to hear more menace to some of the vocals, but I'm not quite sure if that would have fit the nostalgic feel of the album.
If you like sonically diverse music with intelligent, storytelling lyrics Gladiola is worth a listen. Off You Go is also an album that I believe would improve with each listen because it is not a one-trick pony.
Key Tracks: "Your Biography," "Breaking Into The Pool," "Birdman"
Artists With Similar Fire: The Mountain Goats / Destroyer / The Decemberists
Gladiola Website
-Reviewed by Matthew Heiner
Latest posts by Matthew Heiner
(see all)