Atlas Genius


When It Was Now
Warner Bros. Records [2013]



Fire Note Says: Atlas Genius crafts an indie pop gem with When It Was Now.
Album Review: Atlas Genius's core is two brothers, Keith and Michael Jeffery. Having seen the band perform at Bunbury 2013 this summer, the band's live lineup much bigger. Atlas Genius comes from Australia and When It Was Now is their debut album. Their sound can be described as alternative-pop, heavy on synthesizers and danceable grooves. Their live performance was great and inspired me to check out this album.
The first few moments of When It Was Now are misleading. The hollow tones didn't do much to get me excited for what was to come, but after 20 seconds "Electric" starts to live up to its name. The electronic influences reminded me of M83 in a very good way. Keith Jeffery, who plays guitar and provides vocals, has a voice that matches the pace and feel of the song. The song closes on a minor key that gives it enough of a bite to resonate.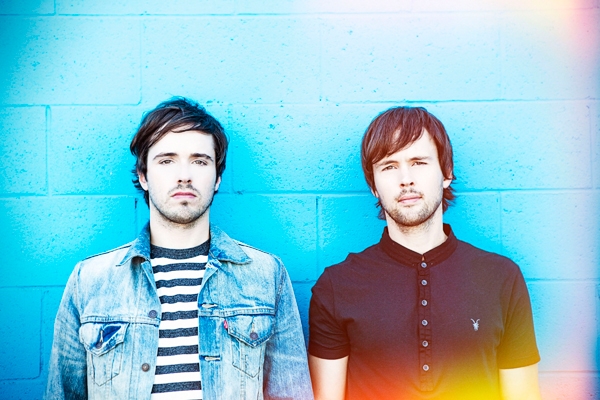 "If So" quickly follows with guitar work that keeps up the intensity. The lyrics are pretty simple – after a few listens to the whole album nothing stood out in this regard. This is usually a sign that the words are serviceable but not revealing any deep truths. Such depth may belie a pop/dance record, but it's fair to ask for more in the lyrics department. "Trojans" is moodier than many of the other tracks on When It Was Now. Its beat is still strong and gives a different sound as compared to the rest of the album.
Atlas Genius's debut is a strong effort and bodes well for the band's future. Their live performance showed a band growing into itself and honing its sound. I'm excited to see where they go in the future, building on the strong foundation that this record provides. Adding more variety to their sound could take the band to new heights.
Key Tracks: "Electric", "If So", "Trojans"
Artists With Similar Fire: M83 / Phoenix / Two Door Cinema Club
Atlas Genius Website
Atlas Genius Facebook
Warner Bros. Records
-Reviewed by Matthew Heiner
Latest posts by Matthew Heiner
(see all)