Hunx And His Punx


Street Punk
Hardly Art Records [2013]



Fire Note Says: Believe the title as Hunx And His Punx bring the noise!
Album Review: With an album title like Street Punk and an album cover with a tattooed bare-chested dude you better bring it when it comes to the music. Hunx And His Punx sophomore album lives up to its title as its supercharged 20 minutes of punk will shock fans of the band and most likely surprise everyone else that takes this record for a short spin.
You may remember that on their debut, Too Young To Be In Love (2011), Hunx And His Punx played a much more The Shangri-Las meets The Jesus And Mary Chain for an entertaining and indie rock filled record. On Hunx's solo outing Hairdresser Blues (2012) he modernized his sound a bit but it was a much more playful record. Street Punk is the product of band members leaving and moving around the country as leader Seth Bogart and Shannon Shaw are now the primary focus as they split songwriting duties and essentially didn't really care about what they did in the past. Street Punk almost feels like a cleansing and a progression from their debut as it captures the punk vibe they were going for. I also think with Bogart doing the solo Hunx album and Shaw having another outlet with Shannon and the Clams who can blame their urge to try something completely different this time out.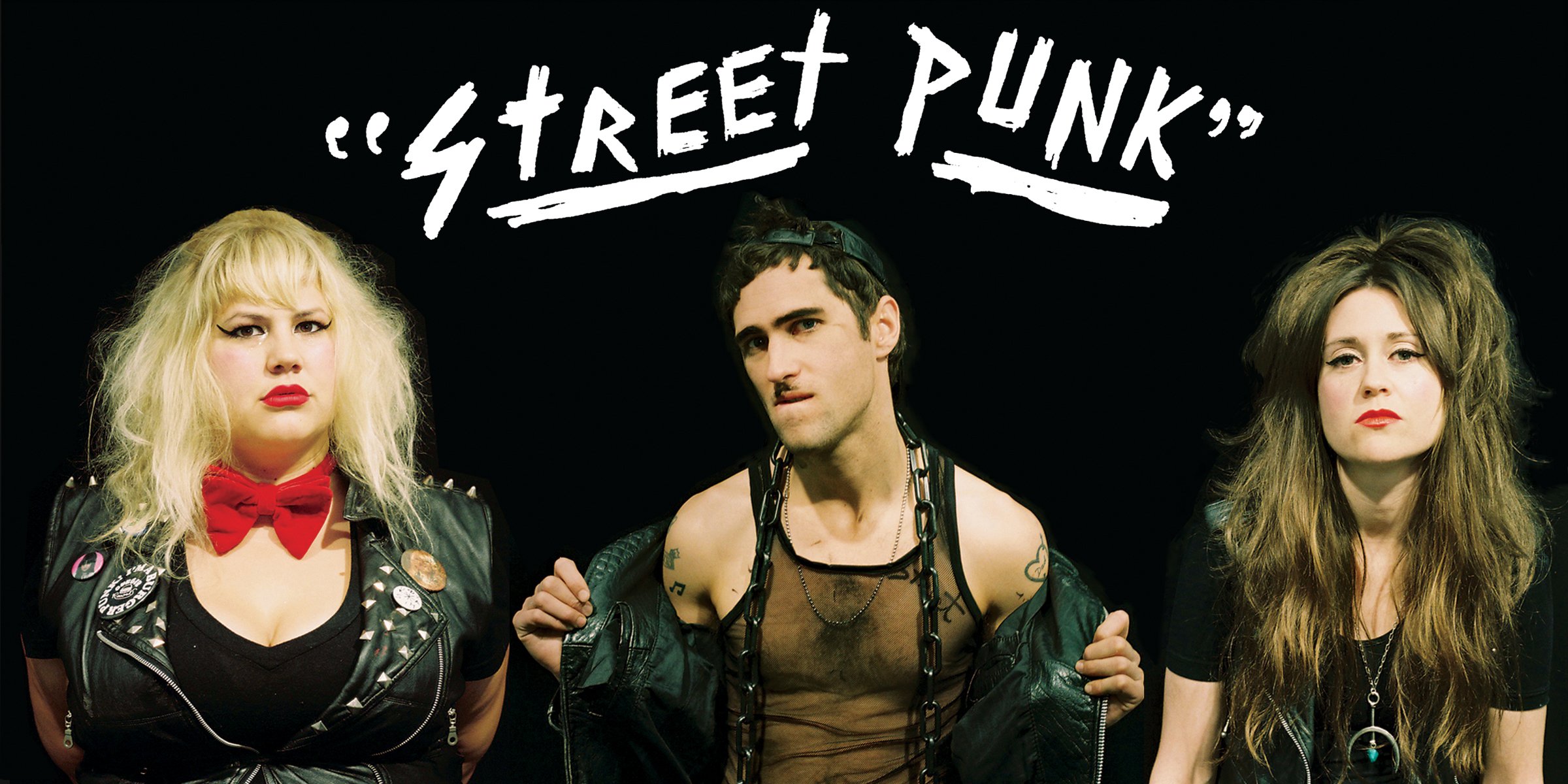 Right from the opening rough guitar and Bogart's first line of "I feel really fucked up", Street Punk flies out of the gate. The following 32 second track, "Everyone's A Pussy (Fuck You Dude)" is as fast and harsh as its title. "You Think You're Tuff" is the first track that brings more singing versus shouting here and it is a better fit for these two. Shaw has the right attitude and the music is more ruffed up like a King Tuff or Ty Segall track. Most of the songs have this modern dirty sound to them which gives the record its edge but for fans of the first record, "Mud In Your Eyes" owes more to The Shangri-Las than the Misfits. The track hits at the album midpoint and is a subtle reminder of their past sound. Things quickly return to all hell breaking loose and even finds Hunx And His Punx succeeding with their cover of "Egg Raid On Mojo," which is an early punk track from the Beastie Boys.
I like this album, as its loud brashness will conquer all exterior noise and is a real shot of adrenaline. It is not an album that I will put on 24/7 because small doses work better but I respect how Hunx And His Punx back up the album title. I also think that Hunx's previous outings have been slightly ignored by the masses and even though this more hardcore punk rock won't bring them in either it certainly changes any previous thoughts about this band being nothing but fun. It will be interesting to see where Hunx And His Punx go from here but hopefully I believe a morphing of their styles could produce one solid indie rock ride which I will gladly board!
Key Tracks: "You Think You're Tuff", "I'm Coming Back", "Street Punk"
Artists With Similar Fire: King Tuff / Misfits / Wavves
Hunx And His Punx Website
Hunx And His Punx Facebook
Hardly Art Records
-Reviewed by Christopher Anthony
Latest posts by Christopher Anthony
(see all)