Jackson Scott


Melbourne
Fat Possum Records [2013]



Fire Note Says: Jackson Scott hits one out of the park on his debut record.
Album Review: Do yourself a favor, don't read any more about Jackson Scott after you read this review, until you hear his debut lp, Melbourne. I did a little research after I received the album, just to find out a little more, and here is the dish. Jackson Scott is a 20 and living in North Carolina, and records on his four track. He apparently is also incredibly hyped (I did not know this), and there is already a bit of a critical backlash before the record is even out. Here is what matters; Melbourne is the best debut album I have heard this year by far. Throw out everything else, it doesn't matter. This record is the product of an incredibly talented young man, and could be the start of bigger and better things.
On Melbourne, Scott manipulates tape speed and pitches, perhaps because he is a bit unsure/insecure, or perhaps he just likes the way it sounds, but it creates a feeling of other worldliness that is both alien and welcoming to the listener. It feels foreign and familiar all at once. Songs like "Only Eternal" and "Sweet Nothing" seemed to be beamed in from another planet, not some bedroom in North Carolina which is where they originate from. "That Awful Sound" sounds like Atlas Sound on helium, it's a remarkable track, it's very hazy and dreamlike until the lead guitar kicks in and makes you say "Whoa!". That particular track sits right in the middle of a remarkable three track run that also includes "Sandy" and "Tomorrow" which will stand up against any three track run on any record released this year. "Any Way" reminded me immediately of another similarly hyped band from a few years ago, Girls. It's an incredibly poppy number that at less than two minutes makes you wish it was twice as long. "Together Forever" is the biggest song on the record. This one sounds like it was recorded in an actual studio, and sounds like an arena ready shoegaze song. If you close your eyes, you can see this one being played in front of thousands of blissed out fans, eyes closed, letting the guitars wash over them.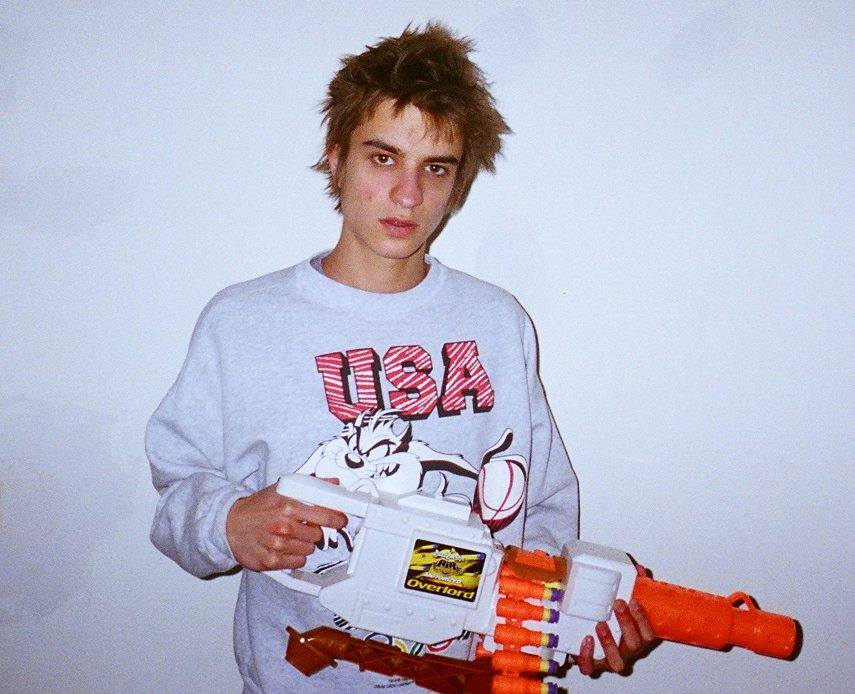 Jackson Scott has delivered quite the debut with Melbourne. He has seemingly limitless potential and has hit a home run in his first at bat. The question is, will he be able to follow it up and sustain this momentum? He has all the tools to do so, there is no doubt. I'm hoping we end up seeing a lot more of this guy in the future!
Key Tracks: "Together Forever", "That Awful Sound", "Tomorrow"
Artists With Similar Fire: Girls / Atlas Sound / Mac DeMarco
Jackson Scott Website
Jackson Scott Facebook
Fat Possum Records
-Reviewed by Kevin Poindexter
Latest posts by Kevin Poindexter
(see all)