The Fire Note has been all over Rose Windows since they released their excellent debut on Sub Pop Records just a month ago. Their new album, The Sun Dogs, was *Headphone Approved* (TFN review HERE) and the record has been spinning at TFN headquarters ever since.
The Fire Note had the chance to catch up with the group recently and ask them some questions which they graciously answered below. A big thanks to Rose Windows for taking the time and Sub Pop for making it happen. Enjoy and make sure to check this album out!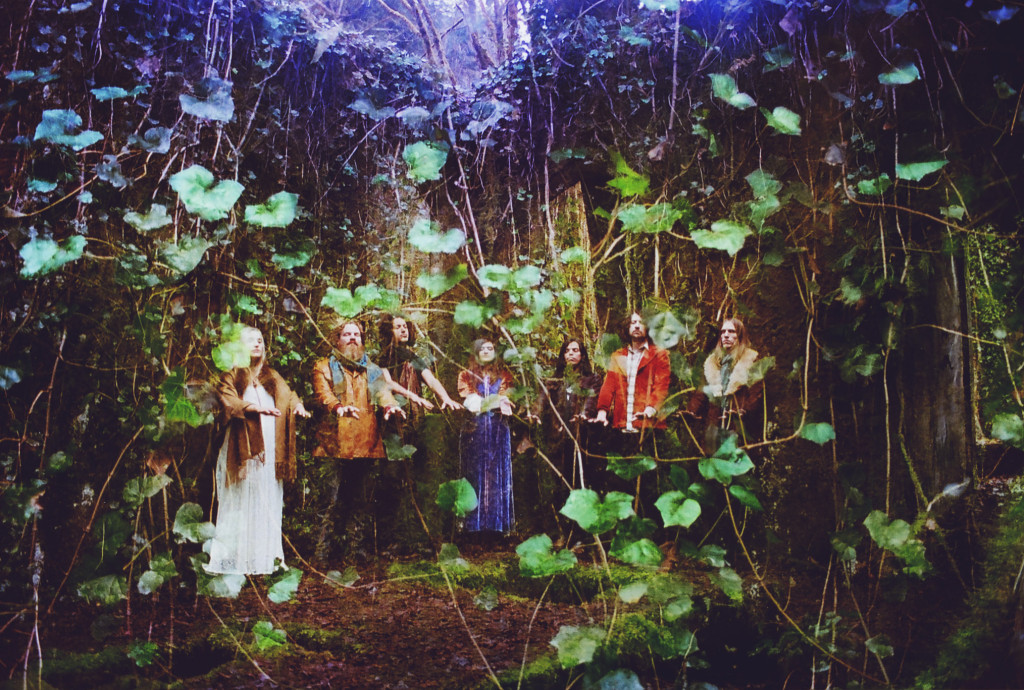 TFN: Now I know that you guys launched a Kickstarter for this album. Had Sub Pop already taken notice? How did Sub Pop take notice? What was that like for you guys? If not how did Kickstarter help besides the obvious of funding the record?
Nils Petersen: We did the Kickstarter last May during the mixing of the album. It helped raise about 1/10th of the costs. The rest was self funded. It didn't really get to the ears of Sub Pop until way later, around October I believe, after the album was completed and mastered.
TFN: It's mostly immediate as to what influences hit us in the face upon a first listen. Are there any subtle influences that pushed The Sun Dogs in some different directions? For example, Seattle's rich musical history.
Petersen: I think all of us are subtly influenced by each other, considering our diverse back grounds. Seattle probably plays a part but I see what each of us brings to the table from our own past lives as having more weight.
Chris Cheveyo: I have this theory that the natural scenery surrounding Seattle has much more influence on it's music than any specific band.
TFN: Chris, it says that you're lead guitarist/composer. Not to belittle the importance of the band-they were all spot on. But, is this your brainchild? How did you find balance in your multiple person collective?
Cheveyo: I may have started it but they breathed life into it and continue to do so. I think the balance we found was natural in that we had all previously been friends. Definitely had a mutual respect for each other's musical taste and background. I provided direction in the beginning but nowadays it's as if they can hear what I hear and the result is often times, amazing.

TFN: Randall Dunn seems to be the perfect fit for this record. How did he become involved in the album? Did Chris's heavier post rock projects make it necessary that this record had a weighty punch or was that ever a factor?
Petersen: Chris, Pat, and I were playing together when The Bees Made Honey in the Lion's Skull came out. I remember all of us being floored by that, not just the writing (which is great) but the over all sound scape captured in that record. When we decided to record an album and do it right he was by far our top choice but seemed out of our reach. Chris wrote him anyway and he responded.
Cheveyo: After Randall agreed to do this album, we always used the word "implied heaviness" during the sessions. That's our vibe. Some kind of weird-fairy-dirge. Too bad Ensemble Pearl did it better than us. haha
TFN: Speaking of weight punch, the track "Native Dreams," – was there as special way that the drums-for this track and all others-were recorded? The album seems to have a percussive tribal heft that holds a strong base without overwhelming the mood.
Pat Schowe: We used a 70's Catalina Gretsch kit and a Ludwig Supra-Phonic snare for "Native Dreams." We deadened the snare with a wallet and the toms with some shirts. The secret to the "heft" is just brute force on dead shells and finesse on the ride and hi hat. I believe we used one room mic, two over heads and close-mic'd the snare and toms, you may have to ask Randall for the specific microphones though.
TFN: I know that The Sun Dogs just came out. But, where do you see Rose Windows in the future? What might be the plan of attack to avoid the sophomore slump or is Rose Windows living in the here and now?
Petersen: We're definitely about the here and now. But that being said, all we really know is music so we're spending a lot of time writing new material.
Cheveyo: I think the road is both our here and now and our future. It has this powerful way of changing people and I look forward to the result.
TFN: Rabia, your vocals are very distinct. Have you been singing for most of your life?
Rabia Shaheen Qazi: I started singing about 2 and a half years ago, I sang Arabic Surahs as a child but never had any real training.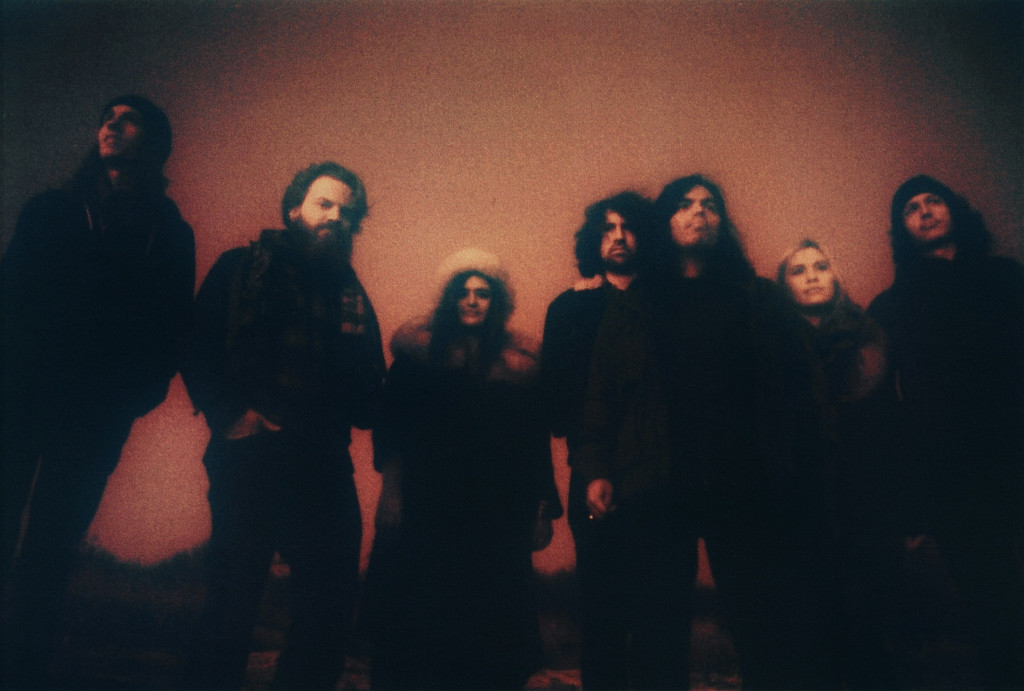 TFN: In my review of the "Headphone Approved" The Sun Dogs, I give my reasons on why I feel that the songs go above and beyond the typical influences of a rocking psych-folk band. Why do you guys feel there is such a stand out here? (Don't be afraid to pat yourselves on the back here!)
Petersen: In reality we never really were aiming for a psych-folk sound, just to do the songs justice in how we heard them in our heads. Though we use some tried and true methods of verb and delay, most of the psychedelic sound comes from the harmonies and counter point. At least that's what I hear.
Cheveyo: yeah, we spoke a lot about composition being the desired trip factor during the recording process. I remember thinking about how I was gonna use all of these guitar effects and I found myself plugging straight into the amp nearly the whole time. The songs just called for this straight forward approach and the interwoven melodies seemed to be all of the effects we needed. I remember hearing playback of the chorus for "Heavenly Days" and thinking, "man, how the fuck did we fit all that shit in there."
TFN: What was the Rose Windows' mantra for the making of The Sun Dogs?
Petersen: Go big or go home.
TFN: Finally the most important question – I saw an interview entitled "Jukebox Jury, with Rose Windows. Do you think every avant-garde and/or hard hitting hippy has a Mars Volta phase? Also,Deloused in the Comatorium or Francis The Mute?
Cheveyo: haha yeah, although I doubt Rabia has listened to them. The great thing about a band like Mars Volta is they are a gateway. It was one of those bands that put me on a path to discovering all of this buried treasure. If we have an impact, I hope that's what it is. I've always wanted to be in one of those bands; the one that some teenager hears and is inspired to keep diggin. What we do is just pop. Someday it might be much more than that. But there are some bands out there whose creative output is something more like a nebula that other artists are spawned out of. That's real creative power. The desired effect.
TFN: Congrats again guys on the release. The Sun Dogs is fantastic and I look forward to Rose Windows future.
Rose Windows is:
Chris Cheveyo – lead guitar/composer
Rabia Shaheen Qazi – lead vocalist
Richie Rekow – bass/ 1st male vocalist
Nils Petersen – rhythm guitar/2nd male vocalist
Pat Schowe – drums
David Davila – piano/organ
Veronica Dye – flute
Rose Windows Facebook
Sub Pop Records
-Interview by Christopher Tahy
Latest posts by Christopher Tahy
(see all)