Belgrade


Belgrade
Self-Released [2013]



Fire Note Says: Belgrade creates a nuanced, easy-to-miss alternative rock album.
Album Review: Belgrade is an indie rock band from Philadelphia that specializes in straightforward alternative that harken back to the late 90s and early 2000s. At first I wondered when Ed Roland from Collective Soul became the lead singer for the Goo Goo Dolls – the vocals have his style while the music definitely has the more subdued feel of the latter band. In reality Belgrade consists of Matt Hanemann, Mike McNelis, Derek Zglenski, Jason Bucci, and Jeff Meyers. Further information is hard to come by (I pulled their names from their facebook page), so this is a true independent band doing things on their own.
As for the music: the first time I gave Belgrade a listen I was underwhelmed. This was in my kitchen while cleaning dishes and wiping down counters so my attention was not completely on the music. The songs had a bland sameness to them that induced yawns. Giving the album another listen with some decent headphones made the album come to life. While there is definitely a formula that Belgrade uses the layers of sound they develop are impressive. The first track is "Shot and Pill," which changes tempo and uses syncopated rhythm effectively. The song is not going to shake you up in any obnoxious way but I can see this being a track for musicians. "Protest" has a summery feel to it with an opening guitar jangle. It then picks up speed and is one of the more intense numbers on the album. "Lost In Time" typifies the album as a whole as it is hidden towards the end of the album. On my third listen it finally jumped out at me with its musicianship.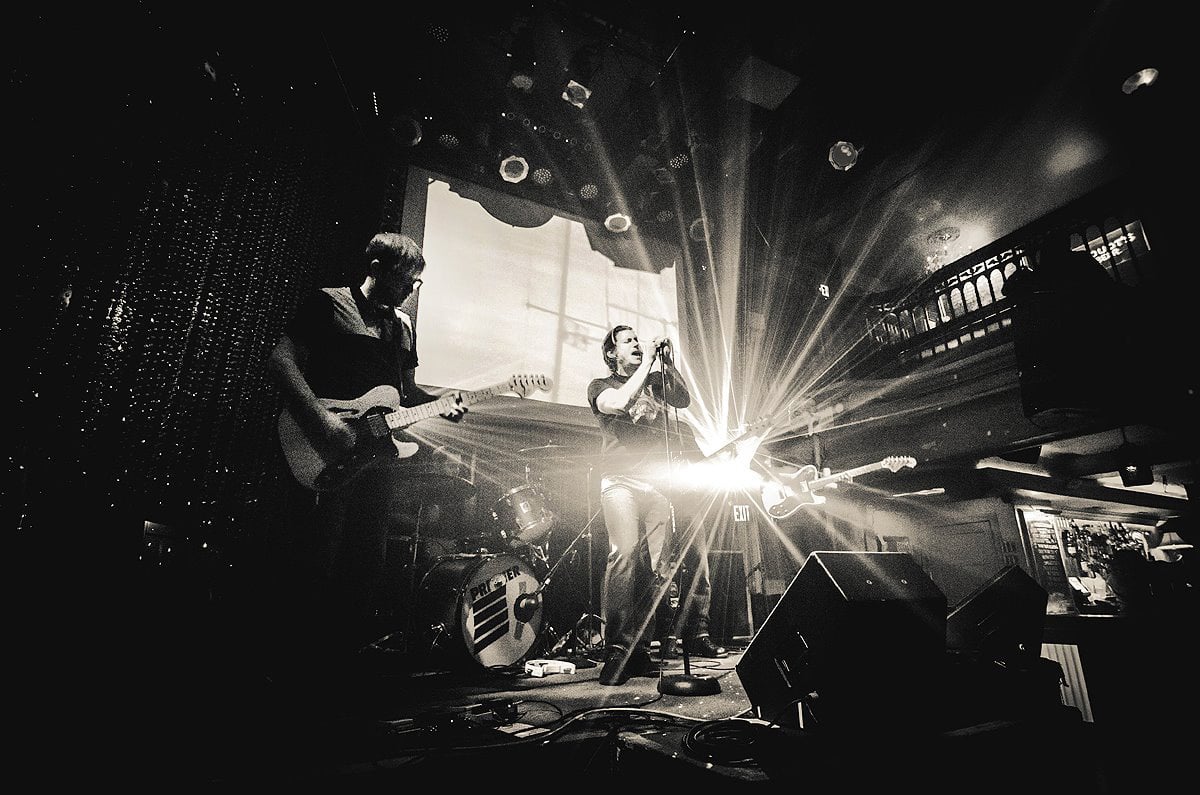 There's no doubt that Belgrade have talent and that they know how to craft a song. Their self-titled debut is worth a listen if mid-tempo alternative rock with some musical depth to it is your thing. At times the album is so subdued that nothing stands out – you've gotta pay attention to catch all of Belgrade's tricks. I would've liked for at least one song to have slapped me in the face a little bit. Maybe next time.
Key Tracks: "Shot and Pill", "Protest", "Lost In Time"
Artists With Similar Fire: Collective Soul / Jealous Sound / The Appleseed Cast
Belgrade Website
Belgrade Facebook
-Reviewed by Matthew Heiner
Latest posts by Matthew Heiner
(see all)