Elusive Parallelograms


Fragments
Self-Released [2013]



Fire Note Says: Elusive Parallelograms show solid chops and song schizophrenia on Fragments EP
Album Review: If I were a psychologist evaluating Milwaukee's prolific Elusive Parallelograms, some of these terms might pop up: schizophrenia, bipolar, post-traumatic stress. By no means am I trying to give Elusive Parallelograms new Fragments EP a bad rap—that just seems to be their style. Aside from all the psychological shtick, I can form one other hypothesis: Representing their fifth release, this EP was recorded in a bizarro world or cut directly inside of an anti-matter chamber. Elusive Parallelograms goes after all styles of music and sounds like that band you used to know. The key here is while they ditch cohesion altogether, the do-it-yourselfers brute-force drive replaces the need to care.
As soon as you start up the Fragments EP you know what I mean. "Lucidity" is the exact opposite of its title, an avant-garde art house music experiment gone wrong. Or is it an instrument-induced live experiment presented by bizarro cousins of the Mars Volta? You be the judge. Before your brain has time to reorient you're blasted with the triumphant "Helium." You know that scene in every romantic movie where the main protagonist realizes that he/she has made a horrible mistake in letting the girl/guy get away? That rising-action (pardon the pun) that leads to a chase and reconnection of said protagonist with guy/girl is embodied in this song. The next track, "Semantics," carries on the genre bending with a nice dose of everything but the kitchen sink. Shoegaze, brainy prog-rock, and power pop all make an appearance here, and all in fewer than 2 minutes. "8-bit" could pass for a bastardized STRFKR with krautrock-ish tendencies, but with dance-smattered synths and a breakneck pace they recall an 80's drug-fueled romp while headlights and stoplights streak across your windshield. Final song "Absolution" could be considered one of the more uninspired songs on the EP. While the intro isn't going to grab attention like most of the album, its middle hooks and chorus recall an Oasis or early Radiohead vibe. Not a bad mix to take an album to a close.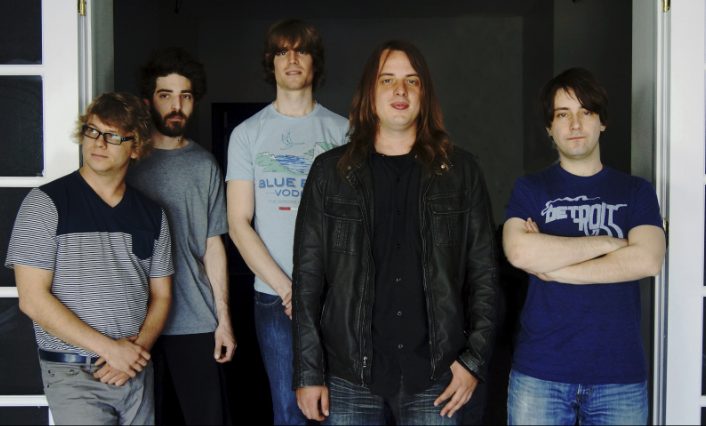 Elusive Parallelograms Fragments EP might just have to be heard to be believed. Post-punk, indie rock, uplifting indie acoustics, moody new wave flavors, astro induced walls of noise, and hallucinogenic tendencies—it's many bands in one. It doesn't always hit as intended but it's sure to make you think; and isn't that what art is all about?
Key Tracks: "Helium", "Semantics", "8-bit"
Artists With Similar Fire: The Spinto Band / Every Good Boy / Dalmacio Von Diamond
Elusive Parallelograms Facebook
-Reviewed by Christopher Tahy
Latest posts by Christopher Tahy
(see all)