Thundercat


Apocalypse
Brainfeeder [2013]



Fire Note Says: Thundercat's sophomore effort is a psychedelic soul experience.
Album Review: Stephen Bruner, playing under the name Thundercat, returns with a solid second outing in Apocalypse. Thundercat collaborated with Flying Lotus on this album and the spacey, trippy sounds reflect the two artists' sensibilities. On Apocalypse you'll find a club jam, a spacey instrumental, and a one-minute treatise on mortality (complete with audible throat-clearing). As with the last album I reviewed (Pity Sex's great album Feast of Love) all of these elements come together to form an album that plays better as a whole than one track at a time.
Apocalypse opens with bleeps, bloops, and an otherworldly atmosphere with "Tenfold." This track is sparse and patient – Thundercat is telling us to sit back and chill. He's taking us for a great ride if we let him. Then things get a bit funkier with "Heartbreaks + Setbacks." There are hooks galore and Thundercat's voice is the prize. If the LP has a clear single, this is it. In spite of the song's groove it is also in no hurry to go…anywhere. The mood changes halfway through Apocalypse with "Oh Sheit It's X," another funk masterpiece. The title is funny and the middle of the song has the lyrics "Uhhhhhhhhhhhhhhhhhhh…" and then a statement on the singer's dismay about his level of inebriation. The tongue-in-cheek posturing of such a jam resonated with me and allowed me to enjoy this nugget without an ounce of guilt. Apocalypse begins to wind down with the groovy, smoke-filled "Lotus and the Jondy." This song is also one of the most-layered on the album – drums abound with synthesizer and whispered refrains of the song title.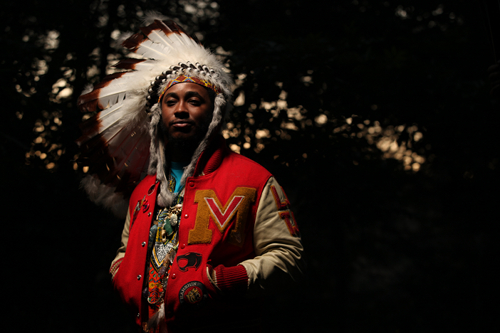 The flow of Apocalypse is undeniable. It warmly invites you in, gets you comfortable, gets a little crazy, and then settles back in to give you a safe ride home. Thundercat's primary instrument is the bass and, along with the influence of Flying Lotus, they create a funky, psychedelic-infused soul permeates the album.
Key Tracks: "Heartbreaks + Setbacks", "Oh Sheit It's X", "Lotus and the Jondy"
Artists With Similar Fire: Flying Lotus / The Weeknd / Justin Timberlake
Thundercat Website
Thundercat Facebook
Brainfeeder
-Reviewed by Matthew Heiner
Latest posts by Matthew Heiner
(see all)