Oblivians


Desperation
In The Red Records [2013]



Fire Note Says: Memphis legends return with a strong blast of garage punk!
Album Review: A funny thing happed over the 15 years that have passed since the Oblivians last put out an album. Hard, fast and dirty garage rock exploded, then died off, and has exploded again. The Oblivians are at the center of this second wave. One band member, Eric Friedl founded Goner Records, which is ground zero for this new wave. Greg Cartwright, has most famously been releasing records with Reigning Sound and has also worked as a producer, while Jack Yarber has continued to release records under his own name and as Jack Oblivian. Quite honestly, there has never been a better time for the band to put out a new record. The real question is, will it live up to their reputation as a down and dirty garage rock tour de force?
Desperation is the sound of a band that exudes confidence. They know that when the three of them play together, something magical happens. They fill the air with buzzing guitars, pounding drums, and catchy songs. That hasn't changed a bit. What has changed is that the production is more mid-fi, yet still retains some of that lo-fi grit of the past. Vintage garage rock has a certain sound to it, you can't necessarily describe it, but you can feel it. It makes you play air guitar, pump your fists and tap your foot. Desperation does all of those things. The three Oblivians swap instruments back and forth and trade lead vocals, so it is hard for me to discern who plays or sings what tracks, but it doesn't matter. All three are do a bang up job on these tracks. "I'll Be Gone" is clearly a Cartwright tune, as it sounds like a lost Reigning Sound outtake from Too Much Guitar. "Em", which is a mighty up tempo rocker, sounds like a mix between the Oblivians and the Black Keys. "Loving Cup" is another slam bang bluesy stomper. These are just the first three songs people; it doesn't stop until you get to the end of the record, hit after hit after hit.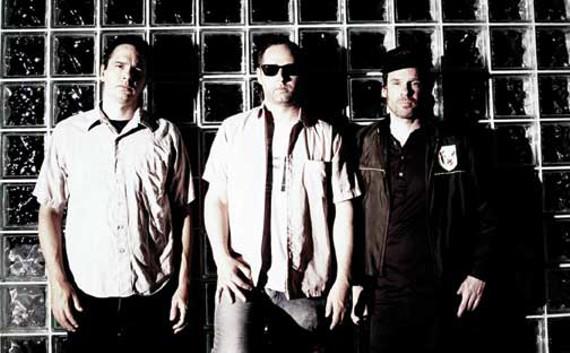 "Mama Guitar" comes closest to sounding like a sloppy track from one of their original records. It is a short 1:42 burst of rock that leaves you wanting more, and ends the record on a perfect note. Yes, these guys influenced everyone from The Black Keys, Ty Segall, Jay Reatard, and the White Stripes, you name it. On Desperation, you can hear all of these bands in their sound, but they still sound like only the Oblivians can. These guys were doing it before it was cool, and now they are back doing it again, and reminding us all how great they were. Check them out on tour with the equally influential Detroit band, The Gories, for a double bill you won't want to miss.
Key Tracks: "I'll Be Gone", "Em", "Desperation"
Artists With Similar Fire: Ty Segall / Jay Reatard / The Black Keys
Oblivians Facebook
In The Red Records
-Reviewed by Kevin Poindexter
Latest posts by Kevin Poindexter
(see all)