Boards Of Canada


Tomorrow's Harvest
Warp Records [2013]



Fire Note Says: Tomorrow's Harvest may not quite live up to the hype, but is a warm, moody listen all the same.
Album Review: Part of me thinks that a big portion of the mystique surrounding Boards of Canada and their latest album, Tomorrow's Harvest, is just that: artificially created mystery. The duo rarely gives interviews, their releases are sporadic, and the marketing campaign for Tomorrow's Harvest has to be one of the most elaborate and unusual in recent memory. So I was intrigued by the chance to finally check out the group, and while it isn't quite the masterpiece the media frenzy would have you believe, their latest album is a satisfying listen that should please anyone interested in modern electronic music.
One of the most highly-praised qualities of BOC's music is the "warm" quality it has, which is no doubt thanks to the use of analogue equipment, including (strangely, for this genre) actual instruments woven into the sonic landscape. The band reportedly shied away from using fully electronic accompaniment, trying to actually play the tracks whenever possible. The result is a sound that partially harkens back to the ambient classics of the late 70s and early 80s, when making electronic music required just as much talent as any other genre (but that's a whole other conversation). Think Brian Eno's Apollo or Vangelis's Blade Runner soundtrack. Add to those textures laid back beats, mysterious vocal samples, and occasional bursts of other "real" instruments (brass, strings, etc.), and you've got a basic idea of the BOC sound.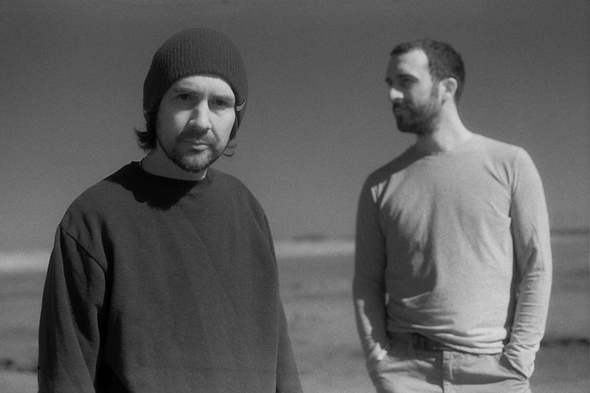 Those qualities are used to good effect throughout, creating a layered but not overly-dense sound. Tracks usually start off with one or two instruments, typically synths and keyboards, and slowly build from there, adding various elements in and fading others out in a way that feels organic and spontaneous but well-thought-out at the same time. The general mood is just as you'd expect based on BOC's aesthetic and "image;" enigmatic, somewhat "dark," and atmospheric. It gives off a strange vibe that is equal parts ominous, paranoid, and comforting, the closest equivalent I can think of being Eno's Ambient 4: On Land.
Music is always a tough thing to describe in words—instrumental music even more so. If you're still reading this review, chances are you're already interested enough in Boards of Canada's brand of esoteric ambient that you'll like what you'll hear. If this is your type of music, feel free to add an extra half (or even full) point onto the rating—you probably won't find much out there better than this. But if, on the other hand, you're like me and have a passing interest in this sort of stuff, give it a listen anyway. While it may not be the master work its been made out to be, Tomorrow's Harvest might just be the perfect entry point, especially if you're looking for some excellent instrumental music that doesn't involve twenty-minute guitar crescendos.
Key Tracks: "Gemini", "White Cyclosa", "Nothing Is Real"
Artists With Similar Fire: Brian Eno / Vangelis / Radiohead
Boards Of Canada Website
Boards Of Canada Facebook
Warp Records
-Reviewed by Simon Workman
Latest posts by Simon Workman
(see all)