Wolf People


Fain
Jagjaguwar Records [2013]



Fire Note Says: Wolf People compose a codex entitled: Progressive Rock for Beginners.
Album Review: When a band goes after its influences and tries to hit near the roots of the progressive rock tree a few concepts, places, and bands come to mind. Headley Grange being a great place of recording importance, England for making its mark on progressive rock with bands such as Jethro Tull, Yes, Genesis, and Led Zeppelin, and weaving lore and folk stories intertwined in the melodies. But, sadly with their third album Fain, English-psychedelic prog-rockers Wolf People have a hard time executing and improving nuances originated by their lofty forefathers. Fain, as I understand it, was approached like a Headley Grange project: the rockers isolated themselves in a Yorkshire Dales home in order to give the sound room to naturally take shape. But, it only seemed to stagnate the group's storytelling.
Let me say for all my initial negativity, Fain isn't a terrible album, it's just stuck in a rut. The band can construct a groove; a by the numbers groove, but a groove nonetheless. "Empty Vessels" starts the show and as soon as the vocals kick in you know exactly what Wolf People are going for. Jack Sharp's flickering candle vocals echo those of expert-level dungeon master Ian Anderson and it only goes deeper into similar tropes from there. "All Returns" starts out with a subtle, sturdy guitar scale climb and that is fine. It's the Renaissance Fair atmosphere that permeates the song that makes it sound inexperienced. "Answer" is one of the grooviest moments on the album, but it is the lack of progressive expansion or expression that leaves this simple blues groover in a void.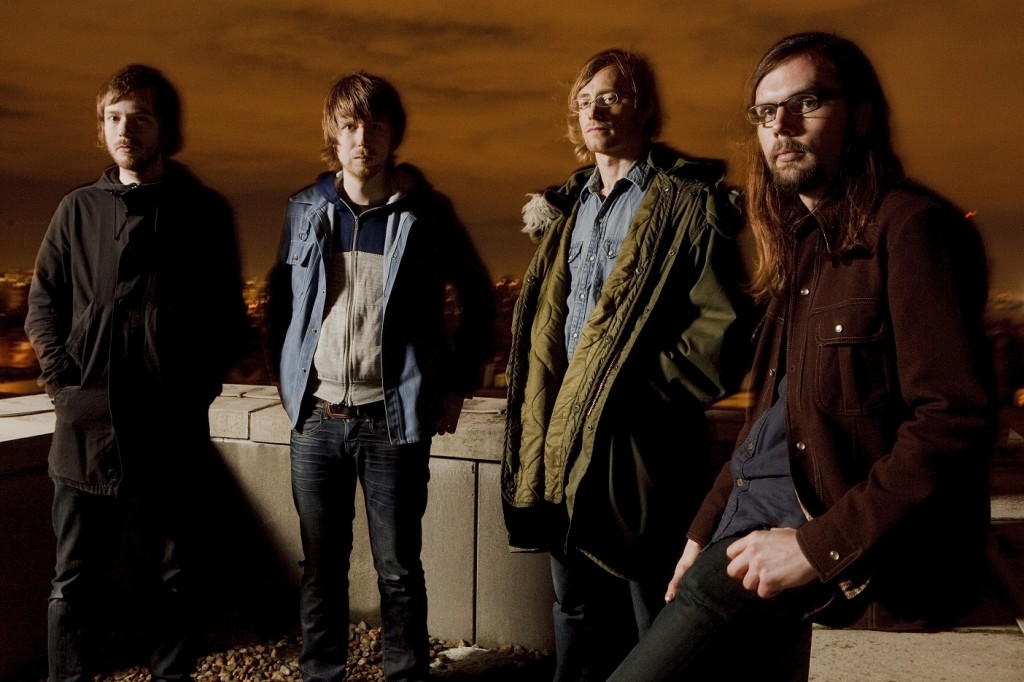 After all these nitpicks there is a ray of light among the darkness with track "Thief." Telling the tale of a renowned thief and his scraps and scrapes, it feels the most progressive of the bunch. Along with simple guitar twinkles, a fine spun lore, and a ye ol' feel, Sharp's vocals are harmonized by a female siren and works exactly as intended, giving a cool "Battle of Evermore" vibe. Final track, "NRR" goes for guitar subtlety and fuzzy assaults all at the same time, but aside from the sharp guitar streaks and some solos the dynamics never : very much.
To be fair, Wolf People are up against some pretty stiff competition. But by banking on the natural process of dynamic isolation they've only scratched the surface of what they were trying to create. The epic moments seem to lack punch, the aesthetics come off as being a tad Renaissance Fair instead of Lord of the Rings, and the same mundane approach seems to be constantly replicated. With Fain, Wolf People have given it that good old English try, but it seems they'll be headed back to the Shire for a new approach.
Key Tracks: "When The Fire Is Dead In The Grate", "Thief", "NRR"
Artists With Similar Fire: Jethro Tull / Sleepy Sun / Tweak Bird
Wolf People Website
Wolf People Facebook
Jagjaguwar Records
-Reviewed by Christopher Tahy
Latest posts by Christopher Tahy
(see all)