Sigur Rós


Kveikur
XL Recordings [2013]



Fire Note Says: Sigur Rós get heavier and more visceral on Kveikur.
Album Review: Sigur Rós have been busy since returning from their hiatus. In the span of about eighteen months, they've released a live album (Inni) as well as a studio album (Valtari), and after the departure of multi-instrumentalist Kjartan Sveinsson they've returned with yet another studio album in the form of Kveikur. Whether Sveinsson's departure was the catalyst for this new album is debatable, but what's immediately apparent when listening to Kveikur for the first time is that this might be the biggest shift Sigur Rós has undergone since their landmark second album Ágætis byrjun. While the change in sound isn't as drastic with repeated listenings, it's still a massive departure from most of their discography, but one which most fans should grow to love.
If your idea of Sigur Rós is pretty, floating melodies that drift into the background, prepare for a shock when you start up album opener "Brennisteinn." Ragged static fades in and gives way to massive echoing drums, deep, distorted bass, and sculpted guitar feedback. If it wasn't for Jónsi Birgisson's boyish vocals, you'd almost think you were listening to a Godspeed You! Black Emperor track. "Hrafntinna" shuffles to life with tinkling, metallic percussion and subtle brass touches, and it's apparent from these firsts couple of tracks that the songs seem to have a much clearer structure than the band's previous work. This isn't to say they're predictable—each song holds plenty of surprises—but these tracks feel much more deliberate, as if the band has a new sense of purpose.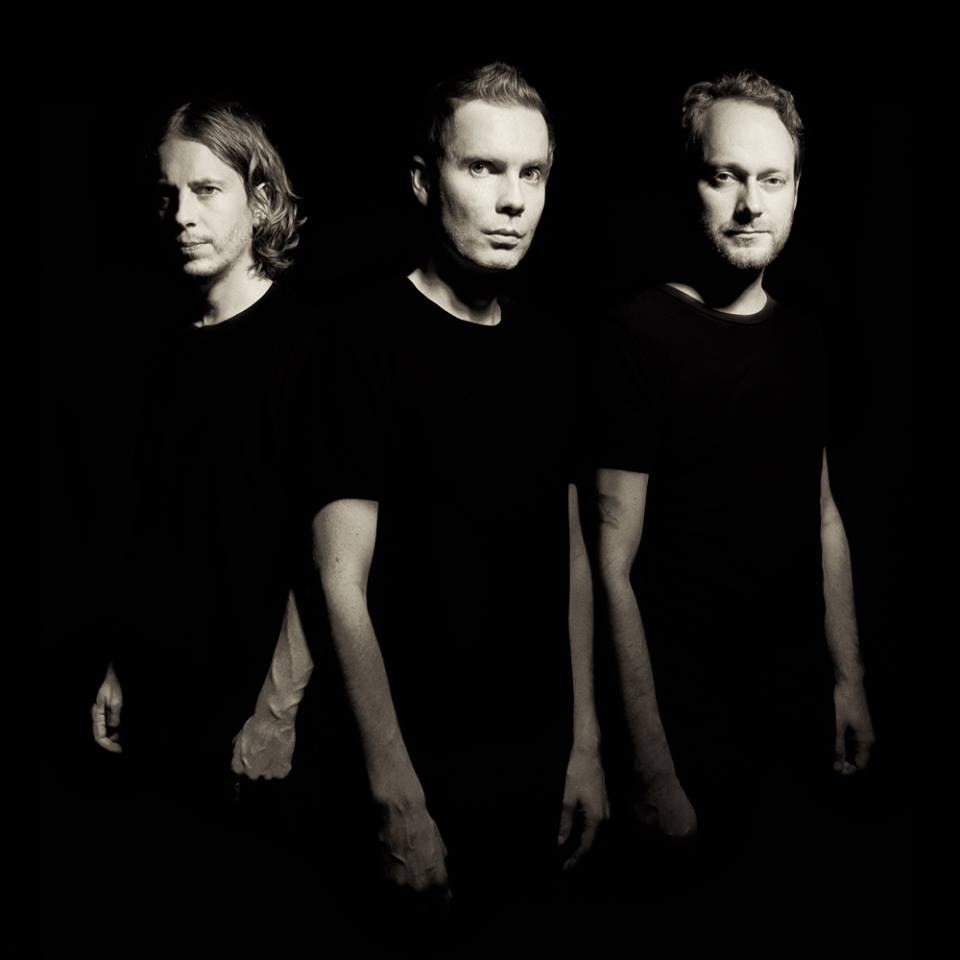 "Isjaki" might be the closest thing to "classic" Sigur Rós on Kveikur, but it sounds bigger, like a more focused version of the dense and majestic sound of Takk…, with chiming electric guitars, falsetto vocals, swelling strings and plinking glockenspiel. But "Isjaki," like a lot of the songs here, also seems to have more gravity—it doesn't just rise into the ether, but has a sense of actually going somewhere. Some of the experiments don't work quite as well—the processed vocals and near-techno beat on "Yfirbord" are a little off-putting, and the keyboard tones and percussion at the beginning of "Stormur" get dangerously close to 80s-movie-closing-credits territory. But luckily there's so much going on that such moments are few and far between, and they usually turn out to be minor issues on otherwise great tracks.
On the whole, though, the new musical palette works, even though it does take a bit of getting used to. One of the "heaviest" tracks on the album is the title track, which skitters along with the aid of propulsive drums, buzzing electronics and constantly interweaving feedback and vocals. "Rafstraumur" maps similar territory as "Isjaki" and shows off the band's unpredictability with song structure—these tracks don't just crescendo anymore, but instead go through several distinct movements. Some of that Icelandic chill returns on "Bláprádur," but is punctuated by the more dissonant textures at work here. Closing track "Var" is the most blatant throwback to the Sigur Rós of old; entirely instrumental, its delicate piano track shows that the band can still make this kind of track, but the faint and distorted accompaniment hints at the album's darker tone.
Kveikur's more extroverted sound may scare away some casual fans, but it's a necessary step in the band's evolution, and one that only gets better with repeated listenings.
Key Tracks: "Hrafntinna", "Isjaki", "Kveikur"
Artists With Similar Fire: Godspeed You! Black Emperor / The Flaming Lips (The Terror) / Sufjan Stevens (The Age of Adz)
Sigur Rós Website
Sigur Rós Facebook
XL Recordings
-Reviewed by Simon Workman
Latest posts by Simon Workman
(see all)