Black Sabbath


13
Universal Music Group [2013]



Fire Note Says: Black Sabbath reclaim their rightful seat on the heavy metal throne!
Album Review: The godfathers of heavy music are back! When it was announced that Black Sabbath was getting the original lineup back together for a new album and tour, the world was shocked and elated. Things quickly started to unravel as drummer Bill Ward left following a contract issue, and Tony Iommi was diagnosed with cancer. What was once elation in the rock world had now turned to skepticism. How could they replace Bill Ward? Will Iommi be able to finish the record? Will Rick Rubin be able to coax one final great performance from the band? What kind of shape is Ozzy in? These were all valid concerns going in, but I have to tell you, after one listen, all questions were answered. Brad Wilk, ex Rage Against the Machine sounds great, Iommi is in rare form, Rubin has done an excellent job, and Ozzy's voice sounds surprisingly strong.
Of course I had little doubt that Geezer Butler and Tony Iommi could still bring the goods. One listen to their 2009 album with Vinny Appice and Dio as Heaven and Hell confirmed that they were indeed still a vital force. While that album wasn't quite as good as Black Sabbath's Heaven and Hell, and Mob Rules lps, it wasn't far off. I had similar hopes that the reunited Black Sabbath would be able to pull off at least one more classic record, certainly not on par with their immortal first 6 records, but perhaps something in that neighborhood….and boy did they pull it off! I once overheard a record store clerk back in the early 90s tell a customer that all hard music goes back to Black Sabbath, and while that may or may not be true, that quote has always stuck with me. Now more than ever, with the re-emergence of all forms of metal, the world needed the Kings to reclaim their rightful throne. Black Sabbath's new album, 13, does just that.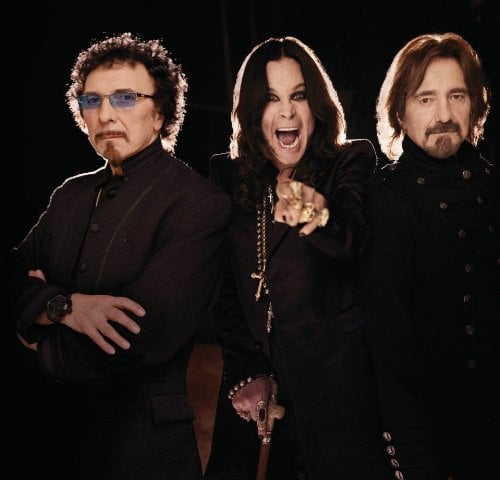 From the opening riff of "End of the Beginning" there is no mistaking what band you are listening to. It sounds like the opening to their self titled album, but Butler's lyrics are more concerned with the future rather than looking to the past. It's full of sci-fi imagery that along with lead single "God is Dead?" forms a potent punch to lead things off. Both tracks feature Iommi's monster riffs, some solid interplay between Butler and Wilk, and top notch vocals from Ozzy. Thematically, they both revolve around the concept of technology replacing humanity, and perhaps ultimately becoming a new religion. The songs are incredibly doomy and heavy, with an epic scope and feel, each clocking in at over 8 minutes. "Zeitgeist" shows off the softer side of the band, similar in feel to the classic "Planet Caravan". Ozzy's voice is wonderfully distorted, and Iommi's intricate playing is stunning. "Damaged Soul" and "Dear Father" both clock in at over 7 minutes as well. "Damaged Soul" in particular is worth noting because it features the best guitar solo on the record. "Dear Father" is a perfect album closer, it starts out slow, and builds throughout, going through numerous section changes, almost like a prog metal track, before finally settling into a stoner doom groove, before finishing with the sounds of a thunderstorm, once again recalling the opening sounds of their first album. It seems to me like they are making a statement by closing the album this way, it's almost as if they know this is the last album, so when you get to the end of it, you should go back to the beginning of the first album and start over. The "End of the Beginning" indeed!
Key Tracks: "Zeitgeist", "God is Dead?', "End of the Beginning"
Artists With Similar Fire: Motörhead / Baroness / Deep Purple
Black Sabbath Website
Black Sabbath Facebook
Universal Music Group
-Reviewed by Kevin Poindexter
Latest posts by Kevin Poindexter
(see all)