R.E.M.


Green (25th Anniversary Deluxe Edition)
Warner Bros./Rhino Records [2013]




Fire Note Says: Green is next in the R.E.M. reissue series that includes a great live second disc.
Album Review: For me, Green started an entire new era for R.E.M. as their sixth full length was all about transition. It is interesting how this record represents the big divide in their material as they moved from I.R.S. to the big leagues with Warner Bros. Records and still maintained their R.E.M. sound – or did they? Legend has it that Michael Stipe told the rest of the band before recording to "not write anymore R.E.M. type songs."
On Green, that meant several things; such as the band mates switching instruments while also adding in mandolin and accordion to the mix. This sounds like a recipe for disaster and if Warner Bros. execs would have heard what was going on they probably would have about had a heart attack. It is a good thing that nobody interfered because after listening to Green 25 years later, the record not only stands up to time but is even more evidence of how pinnacle it was in the development of the group which then lead to the creation of Out of Time (1991) and Automatic For The People (1992).
What makes Green so strong is how the folkier side of R.E.M. came pouring out on tracks like "You Are The Everything" and "The Wrong Child." This combined with still being able to produce college rockers like "Orange Crush" and "I Remember California" while crossing into more pop waters with "Stand" and "Pop song 89". It is a record that was/is fresh and new but yet still was R.E.M..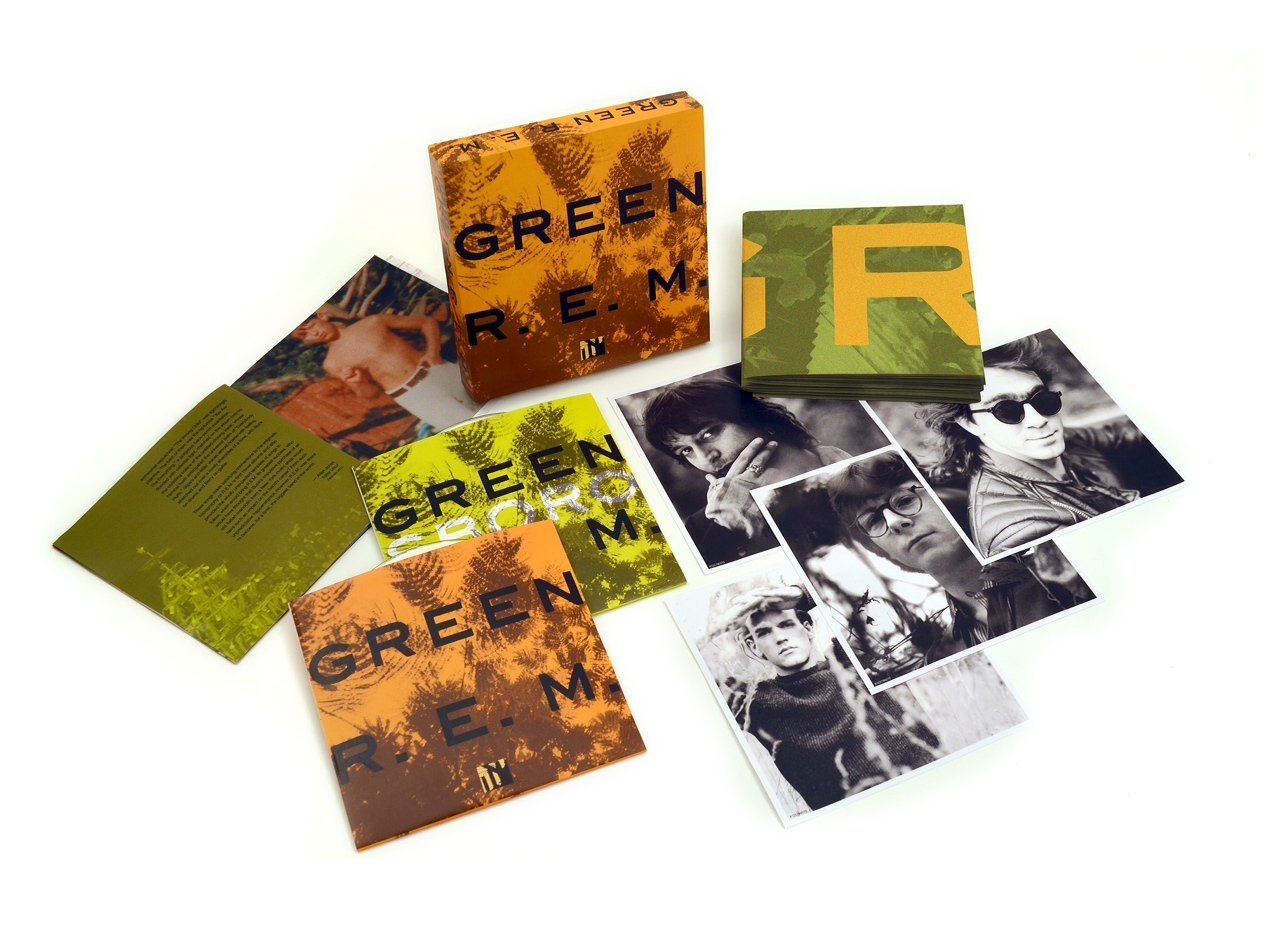 This 25th Anniversary Deluxe Edition not only offers a nice remasterd studio album but a 21 live track record from their 1989 performance in Greensboro. This live disc sounds great. The Green tracks have a real punch in the set as well as old favorites like "Fall On Me" and "Cuyahoga". If you were looking for an essential live set from R.E.M. this collection of tracks is superb and especially great if you pair them with the Live In Greensboro EP that was released on Record Store Day.
Listening to Green again brought back tons of great memories and the album still flows as well today as it did in 1988. I definitely have more respect for the record today than in the past because you can now hear the progression in the context of all of their work. This raises the bar for Green as R.E.M. took an extreme amount a risk for this to be their Warner Bros. debut because it would have been easier to try and write Document (1987) again. Like all deluxe editions you need to ask yourself if this package is worth it – as it is nicely housed in a box with expanded liner notes, a poster and postcard type headshots of the band. I would say if you are a R.E.M. fan then the live disc alone is worth the price of admission because it really is a solid recorded show. If that is not your thing then you might pass on this version but regardless this album is deserving of the deluxe treatment.
Key Tracks: "You Are The Everything (Live)", "Turn You Inside-Out", "Orange Crush (Live)"
Artists With Similar Fire: U2 / The Replacements / Big Star
R.E.M. Website
R.E.M. Facebook
Warner Bros Records
-Reviewed by Christopher Anthony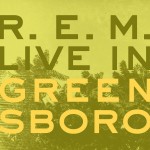 R.E.M.: Live In Greensboro EP [Fire Note Review 5/29/13]
Latest posts by Christopher Anthony
(see all)